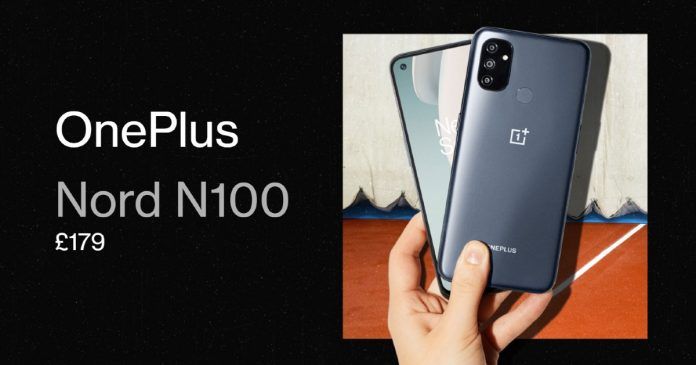 OnePlus the Chinese smartphone manufacturing brand has gained huge popularity in India and the rest of the world. Every year the company is coming up with new technologies with its flagship series. Last year the company bragged about how it makes sure that every single smartphone from the brand has Fluid Display technology, which offers higher refresh rate especially 90Hz and above. Meanwhile, the company is planning launch OnePlus Nord N100 to expand its affordable portfolio.
According to Android Authority report, the OnePlus Nord N100 is going to be the first every low-budget from the brand to launch with a 60Hz display refresh rate. The report suggests that the information is confirmed by an official OnePlus representative. Furthermore, the report also suggests that the N100 is going to be a rebranded version of the OPPO A53 that comes with a 90Hz refresh rate screen.
Folks at Android Authority has purchased a Nord N100 in the United Kingdom for review, but they noticed that their retail unit has the option for 90Hz refresh rate. "The N100 is equipped with a 90Hz display. Actual refresh rate depends on settings, applications used, and processing limitations," OnePlus quoted as saying.
The question that arises here is why did OnePlus claim that the Nord N100 sports a 60Hz standard display when it has the option of changing it to 90Hz. According to Android Authority's theory, the OnePlus Nord N100 is a clear rebranded OPPO phone which features a 90Hz refresh rate display. However, the OnePlus Nord N100 doesn't have strong specifications which restrict the higher refresh rate from running smooth across all the app.
OnePlus might have an idea about this issue and choose to promote the phone as Fluid Display device with standard 60Hz refresh rate. However, the fact is that the OnePlus Nord N100 comes with a 90Hz refresh rate display which is by default set on 60Hz. All you have to do is to turn on the refresh rate from the setting option.
Thanks for reading till the end of this article. For more such informative and exclusive tech content, like our Facebook page