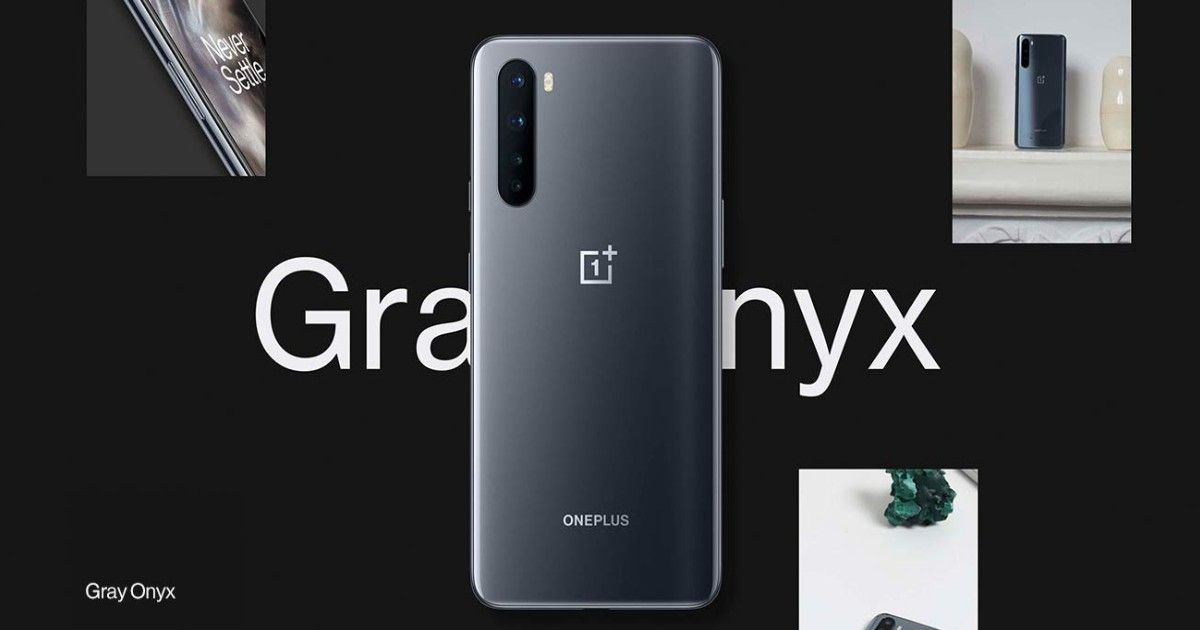 OnePlus launched its affordable smartphone called the OnePlus Nord back in 2020 and now the handset has received the OxygenOS 11 update with all new features. The company claims that the new version of OxygenOS is faster, smoother, and smarter than ever before. The highlighted features of the new update are easier one-handed operation, improved layout, customizations, and more among then others. Here's a closer look at the stable OxygenOS 11 update based on Android 11 for OnePlus Nord.
The stable OxygenOS 11 update for OnePlus Nord comes with features like Dark Mode, Always-On-Display, OnePlus Scout, Work-Life Balance Mode, Pro Gaming Mode, and more. Here are the details about all the new features arriving with the update. Notably, the OTA will reach a small percentage of users today, and we'll begin a broader rollout in a few days. Please make sure the battery level is above 30% and a minimum of 3GB of available storage space before flashing the build.
Dark Mode
According to the company the new dark mode uses readjusted colour tones with distinctive layers to make a more natural and comfortable viewing experience. Users can activate the feature by pulling down the quick settings and enabling the mode. It is also now supporting automatically turning on the feature and customize the time range.
Always-On-Display
"Newly added Insight clock style, a joint creation with Parsons School of Design. It will change according to the phone usage data (Go to Settings – Customization – Clock on ambient display)
Newly added the Canvas always-on display, which can extract the subject's outline from any photo and display it on your lock screen (Go to Settings – Customization – Wallpaper – Canvas – Choose photo preview and it can be generated automatically)," reads the official forum.
OnePlus Scout
The OnePlus Scout feature allows users to look for anything on their devices, ranging from contacts, files, documents, mathematical queries, music and apps from the search barScout. This will also allow users to browse content in their apps, such as movies, nearby locations, restaurants services, weather updates, the latest news and much more.
Gallery
The new OxygenOS update comes with a newly added Story feature which automatically creates weekly stories by using the local photos and videos on your OnePlus gallery.
Work-Life Balance Mode (India Specific Feature)
Work-Life balance mode will allow users to manage notifications from your installed apps, which can be done automatically or manually. You can mute social networking apps such as Facebook, Tinder, Instagram and more under Work Mode. All you need to do is to tap on Work mode or Life mode and you'll be shown a list of all your installed apps.
Tap on Work mode or Life mode and you'll be shown a list of all your installed apps. Some of them will be pre-selected to mute in either mode, but you can modify the list based on your requirements. You can also customize the list. Once you've set up the two modes, it will show you the amount of time you spend on both modes.
Pro Gaming Mode
Pro Gaming mode allows you to control notifications while playing games. Besides, the company has also added a feature called Gaming Tools that can be accessed by swiping down from the upper left or right corner of the screen and users can then quickly reply to Instagram and WhatsApp messages even while in Pro Gaming mode.