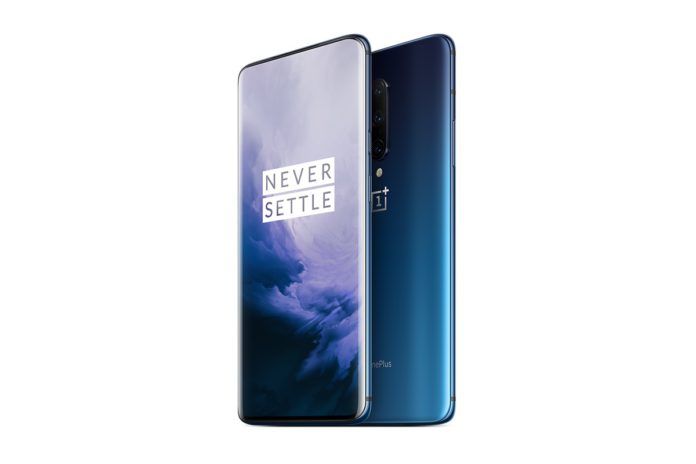 OnePlus has started to issue a fresh update to two of its smartphones to 'bring back' the much sought after AMOLED black dark mode to OnePlus devices. The two devices that get this mode with the latest update include the OnePlus 7T and the OnePlus 6T. As of now, both the 'Pro' series handsets (OnePlus 7 Pro and the OnePlus 7T Pro) have not received the update — but there is reason to believe that it would only be a matter of time that the update would be issued for these two phones. The newest update is part of the latest iteration of OxygenOS 10, which, as you are aware, is based on Android 10. If you happen to have updated to OxygenOS 10.0.6 on the OnePlus 7T, you should see the AMOLED black dark mode option on the device. If you own a OnePlus 6T, however, the option has only appeared on the latest beta build.
OnePlus AMOLED black dark mode details
People who have been using OxygenOS would be aware of the fact that OnePlus devices did get a dark mode with Android 9. However, this wasn't a 'true' dark mode because they used dark grey shade for several areas within the menu and the notification area. There were areas within the UI where true dark mode was used – for example – the Messages app where the entire UI and UI elements turned dark. The response from OnePlus users across the globe was mixed. While some people like the gray shade, others weren't too happy since true blacks would have resulted in the pixels turning off thanks to all handsets in the OnePlus stable, not rocking AMOLED displays. A Reddit user posted images of the difference between the dark gray mode and the true AMOLED black dark mode. We have posted the same below. As you will notice, the difference between the two isn't too stark.
OnePlus Series Android 10 Update status for older OnePlus phones
It's not been too long since OnePlus started issuing Android 10 based OxygenOS updates to its older OnePlus handsets. There were minor hiccups following these initial updates following the company had to issue fresh updates to fix them. In case you have either the OnePlus 7T or the OnePlus 6T, you might want to check if this mode has been enabled for your handset.
Thanks for reading till the end of this article. For more such informative and exclusive tech content, head over to our Facebook page