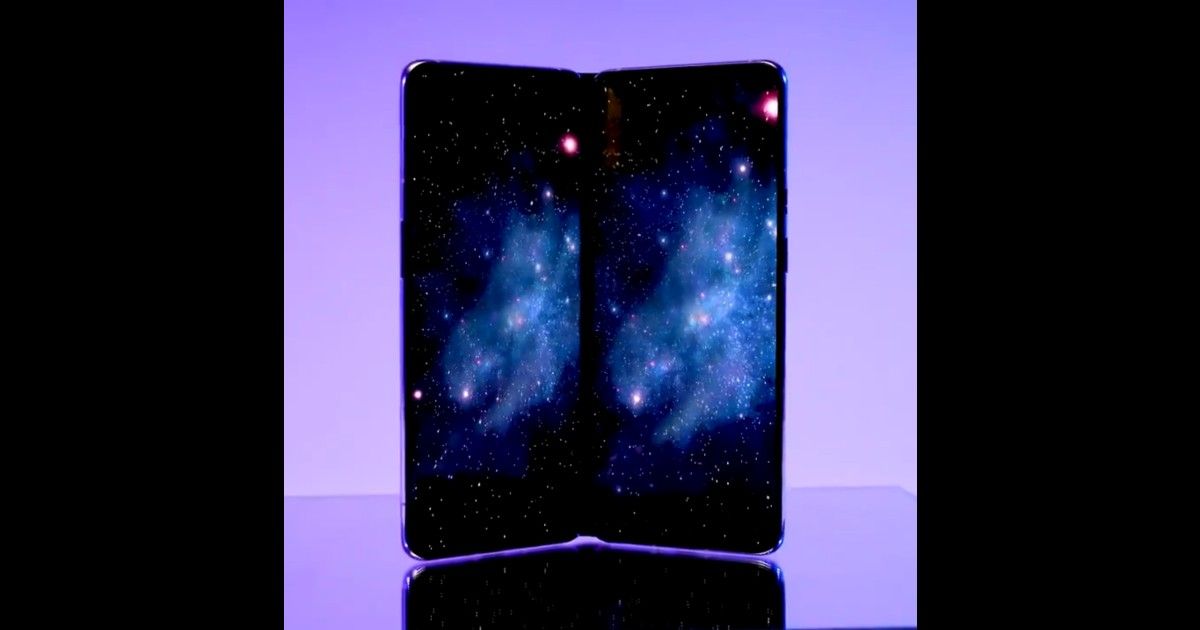 OnePlus has so far shown no major intent on breaking the mould and go all out with foldable phones, but truth be told, no other company has made as big strides as Samsung. This is slated to become truer later today, with the Galaxy Z Fold 3 and Z Flip 3 foldable phones slated to launch at tonight's Galaxy Unpacked. Taking a wee dig at Samsung now, OnePlus has issued a cheeky post on Twitter, teasing what first appeared to be a foldable phone's silhouette.
While it may have initially seemed to be an innocuous smartphone post, OnePlus further added to the dig by adding the date and time of Samsung's event. On closer inspection, this turned out to not be a foldable phone — instead, it appeared to be two OnePlus 9 smartphones joined in the middle, with a not so subtle 'galaxy' wallpaper on both the phones. While it's all up to how users interpret this, it is likely a dig at how foldable phones still do not have a very utilitarian use case, and for the most part, end up behaving like two phones glued together in one body.
The dig has naturally evoked some fairly strong reactions from followers of both the brands. Samsung, however, has made undeniable strides with its foldable phones, which continue to remain elusive, expensive smartphones that are still quite some time away from being mainstream. This is despite the brand's best efforts, although such opinion may undergo a fair bit of change once the new foldable Samsung phones hit the shelves.
Until then, such light hearted banter among brands won't be out of place, either. While Samsung proceeds to launch its third generation foldable phones, it remains to be seen when brands such as OnePlus do so as well. Given that the latter operates in comparably lesser inventories than Samsung, it will likely not be until foldable phones become mainstream, that we'd get to see OnePlus make a real foldable phone, and not stick two of their normal phones together to take a dig at a rival brand.