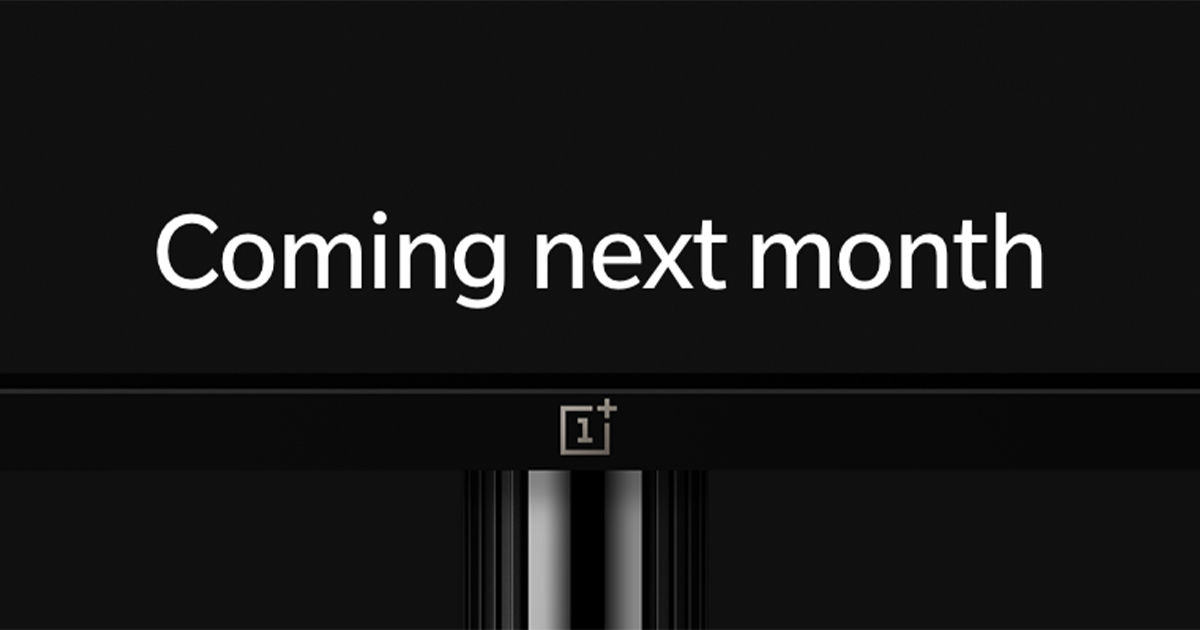 Pete Leu, the CEO and co-founder of OnePlus, has announced it on OnePlus forum that the brand will launch its first TV in September this year. And that the TV will be available in the Indian market first, followed by other markets such as North America, Europe, and China. The brand has also sent a press release to the media announcing that the OnePlus TV will be available in India through Amazon. Moreover, Amazon has put a teaser image of OnePlus TV on its homepage with 'Notify Me' button.
A couple of days ago, OnePlus revealed the name of its TV division, as well as, the logo for OnePlus TV. And since then, people were relentlessly waiting to hear more about the OnePlus TV. What we could gather from the announcement post is that OnePlus is determined to offer users with as much content as possible with the OnePlus TV. And it is focusing on getting fundamentals right such as the image quality and the sound quality. OnePlus also says that the OnePlus TV will be a 'premium flagship,' which indicates that it won't be as affordable as the ones from Xiaomi.
So far, there is no official information regarding the specifications of the OnePlus TV. And unfortunately, there hasn't been any leak regarding the device either. So, there is not much we know about this upcoming TV from OnePlus. However, below is what we expect the OnePlus TV to offer.
OnePlus TV Expected Specifications
Considering that even affordable TVs nowadays are offering 4K resolution, you can expect the OnePlus TV to provide the same. The display might be an IPS LCD with HDR capability. There could be various display sizes on offer to suit everyone's need. OnePlus has always paid a lot of attention to the design of its device, and I think the OnePlus TV won't be any different; it might feature a premium design. Another criterion where OnePlus has always excelled is at providing powerful processors, and therefore, it is possible that OnePlus TV might feature the latest SoC. And on the software side of things, the OnePlus TV will most likely feature Android TV OS.