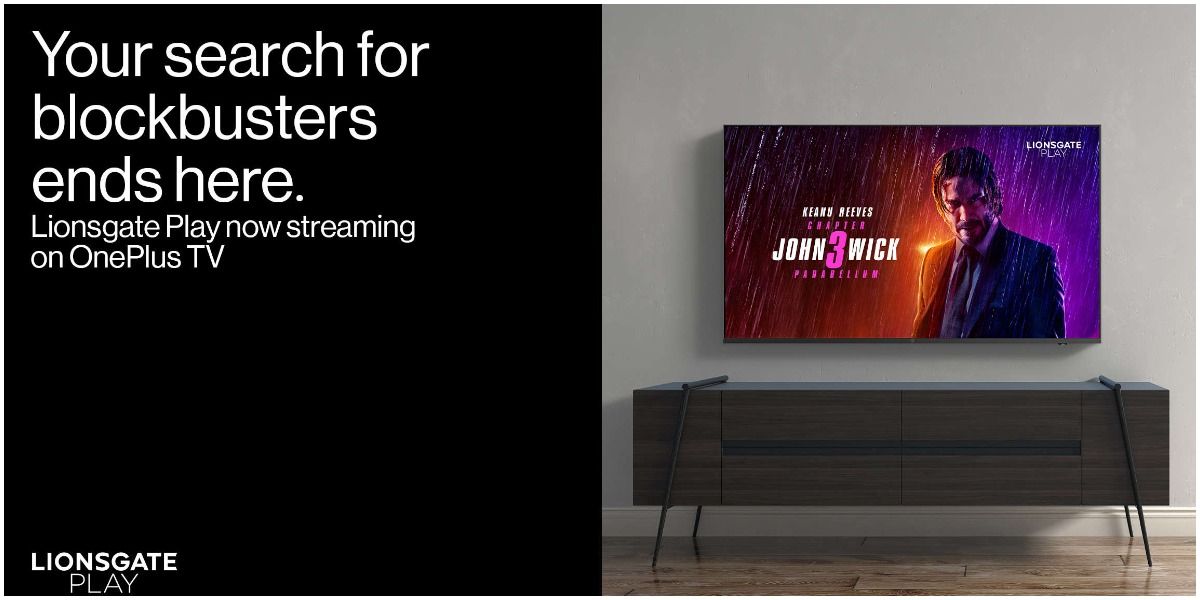 Streaming is the way forward in the modern era of entertainment and OnePlus has been making some major strides in providing their users with a solid amount of content to go with their premium screens. In their latest collaboration, Lionsgate Play announced a distribution partnership with OnePlus.
This new-found collaboration will offer OnePlus users access to an extensive, global content library of Lionsgate Play. Paired with the excellent content-viewing experience offered by the global tech giant, Lionsgate Play's user base will certainly be strengthened.
The entire, diverse catalogue from Lionsgate Play will now be available on all OnePlus TVs, including the newly launched OnePLus TV U1S. Along with that, Lionsgate Play will be easily accessible on OxygenPlay, the content-discovery playfrom of OnePlus TV.
Also Read: OnePlus TV U1S 65-inch Review – Aptly Priced TV With Surprising Good Picture Quality
OnePlus TV partners up with Lionsgate Play
Lionsgate Play has a rather diverse and expansive catalogue of movies, original series', and a ton of great content in six different languages – Hindi, Tamil, Telugu, Marathi, Kannada, and Bhojpuri. From giant action blockbusters like John Wich 3: Parabellum to cerebal thrillers like Prisoners, Lionsgate Play has a lot to offer for cinephiles and routine bing-watchers.
The streaming service offers bespoke Hollywood content for Indian consumers alongside a ton of great offerings from India as well. This is a pretty positive news for OnePlus TV users as there are now tons of great streaming services available in the market, and Lionsgate Play certainly makes a great case for itself as being one of the best out there.
Addressing the partnership, Mr Amit Dhanuka – Executive Vice President at Lionsgate says " "To penetrate deeper integration of our offerings, we saw this as a great opportunity to associate with OnePlus. We are big believers of the large screen format as it is the best place to watch premium content and adds richness to the experience. This partnership will strengthen our audience base and provide a great viewing experience". He further added that the they are also witnessing deeper penetration by means of dubbed languages in Tier 2 cities as well.