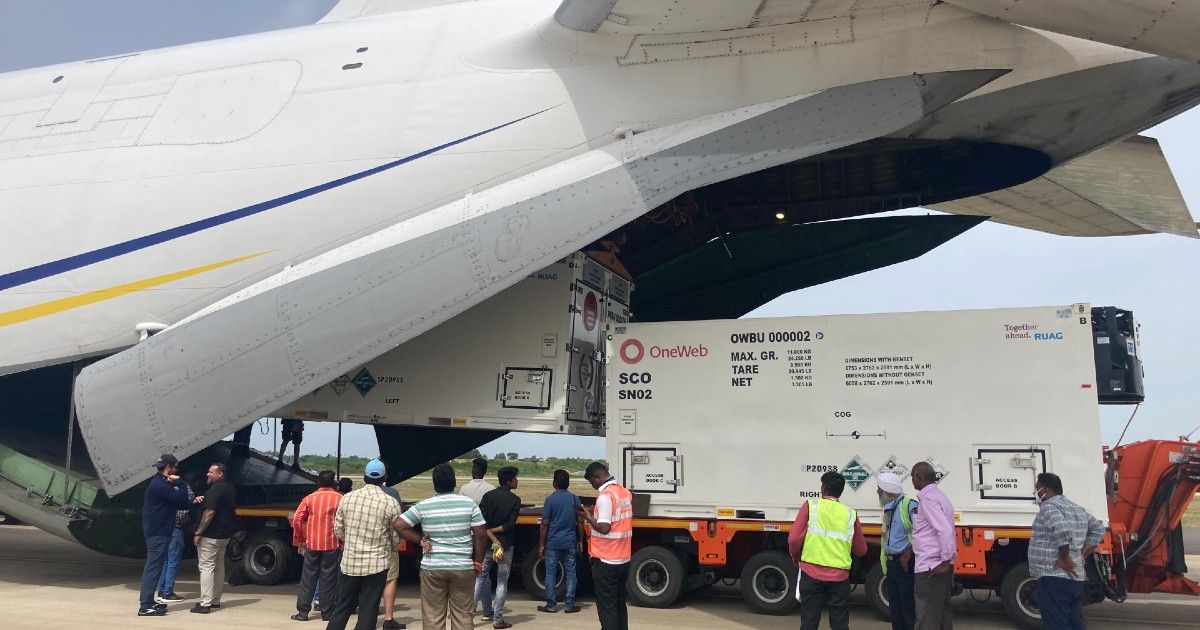 OneWeb, the satellite internet provider service that is backed by Indian telecom major Airtel's group company, Bharti Enterprises, announced earlier today that it has brought 36 of its satellites to India. These satellites make for a regular batch of the company's eventual constellation, which will beam down internet connectivity to remote parts around the world — once the network is active. These 36 satellites will now be launched aboard the Indian Space Research Organisation (ISRO)'s Geosynchronous Satellite Launch Vehicle (GSLV) rockets, in the coming weeks.
Also Read: Jio Partners up with SES to Offer Satellite Internet in India, to Compete with Starlink, Airtel and OneWeb
The Significance of the OneWeb Launch
In March this year, OneWeb faced a setback as the escalation of geopolitical conflicts with Russia and Ukraine saw one batch of the company's satellites being seized by Russia. At the time, OneWeb used to regularly use space launch services provided by Roscosmos, the Russian central space agency. This, the company said in its financial report earlier this month, led to a loss of nearly $230 million in the previous financial year.
To mitigate this setback, the company said in March that it will use US-based SpaceX's launch services to launch some of its remaining satellites. In April, it signed an understanding with New Space India Limited (NSIL), which is now allowing OneWeb to use the ISRO GSLV rocket to launch its 15th batch of satellites.
Once launched, the latest batch will add to the constellation that the company has — which has already seen over 70% completion as of now. This will leave OneWeb with four more launches to make, which the company has affirmed in a statement. While one further launch will take place by the end of this year, three final launches will be conducted in 2023.
The completion of the launches will see OneWeb becoming eligible to commence satellite internet services in India. The company has already obtained a license to do so from the Department of Telecommunications (DoT), and will partner with Hughes Communications India, a domestic joint venture of US-based Hughes Network Systems and Airtel, to distribute its satellite network to clients.