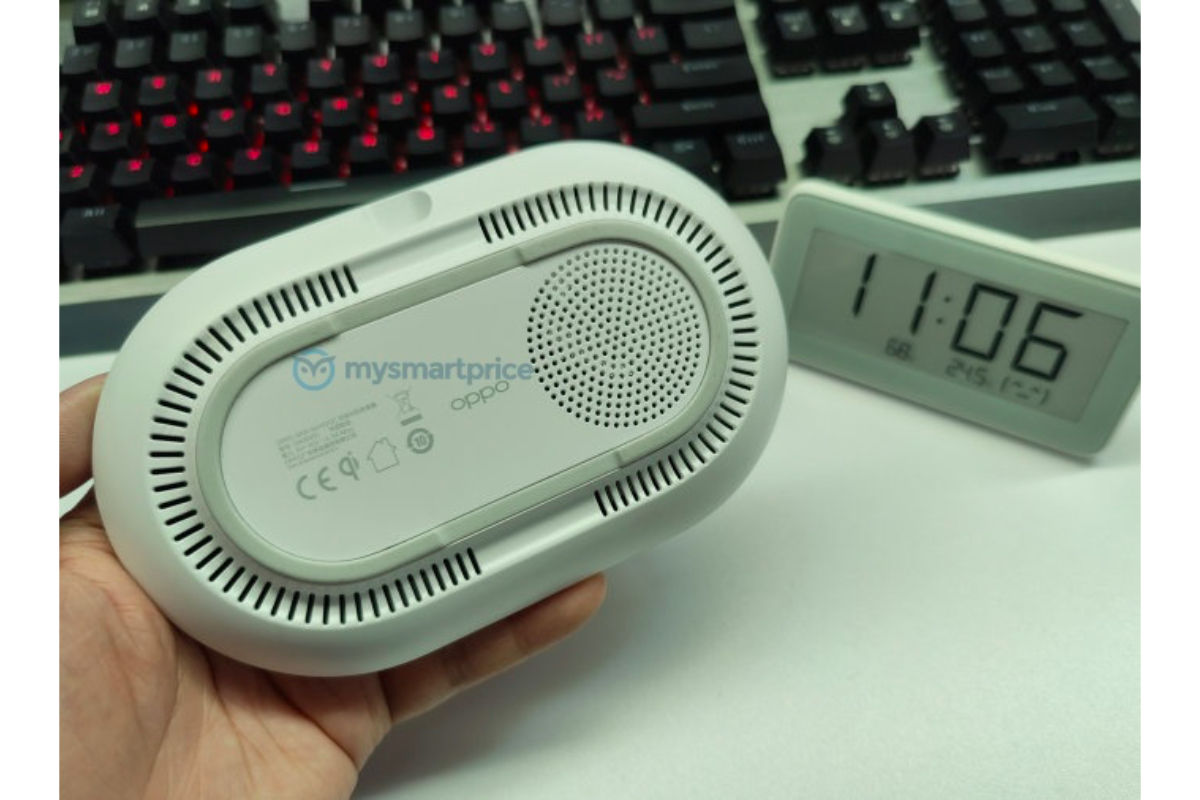 MySmartPrice was one of the first tech publications to spot Oppo's upcoming 40W wireless charger, which could be dubbed as 40W AirVOOC, on the Wireless Power Consortium platform, and report about it to the world. Today, we bring you a real-life image of the same, Oppo 40W AirVOOC wireless charger that was spotted on WPC yesterday. Let us have a look at it.
OPPO 40W AirVOOC Wireless Charger Real-life Image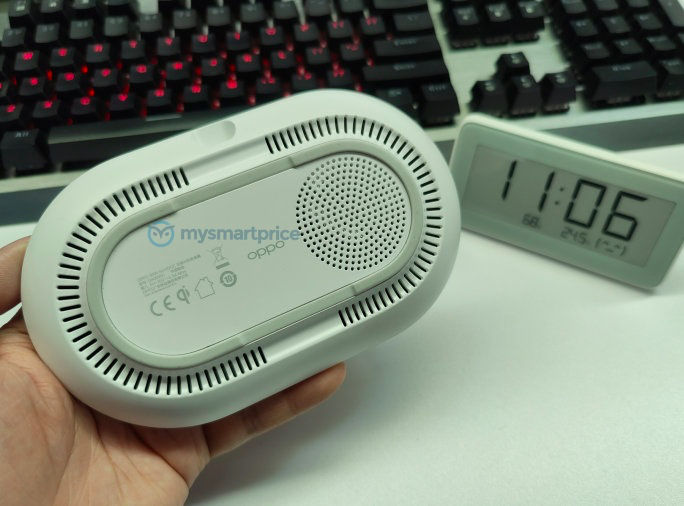 The image that we have obtained from our sources, shows the bottom part of the Oppo 40W AirVOOC wireless charger in real life, confirming that it doesn't just exist on papers but in the real world as well. The wireless charger, as you can see in the image, has many ventilation vents, and there seems to be a fan inside the charger to cool it down, as it might be producing a lot of heat given its charging wattage.
When launched, the Oppo 40W AirVOOC might be the fastest wireless charger in the world, if other brands don't launch one before Oppo does. Anyway, from the image revealed through WPC, the wireless charger from Oppo seems to have 65W output capacity, but WPC listing says that it has 40W wireless charging capacity. Maybe the charger has a physical port on its sides and it could put out 65W power to the smartphone through a wired connection.
The Oppo Reno Ace was the first smartphone to feature 65W charging capability and it is, till date, the fastest charging smartphone. Now, the brand is expected to launch a successor to the Oppo Reno Ace, dubbed the Reno Ace 2, on April 13, 2020. It is possible that the brand wants to take the game even further with the Reno Ace 2 by offering it with the fastest wireless charging capability in the world.
What do you think about Oppo's 40W AirVOOC wireless charger? Do let us know in the comments section below.