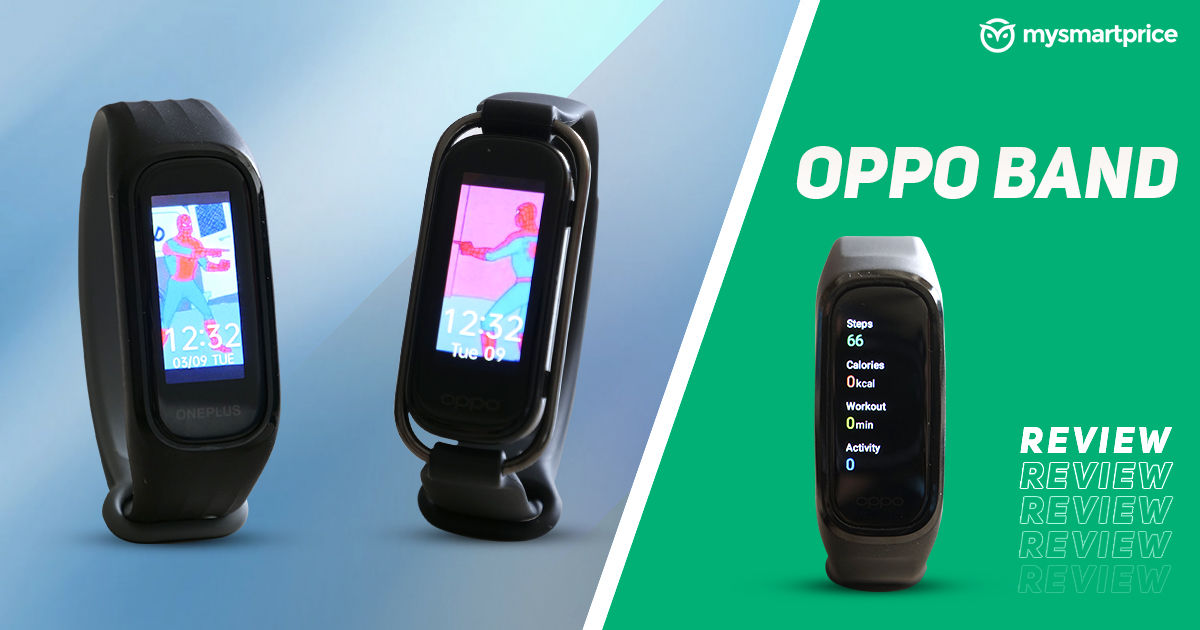 OPPO made its India debut in the smart wearable category last year when it launched the super impressive OPPO Watch (watch video). This year, OPPO has decided to enter the hotly contested fitness band category by launching the OPPO Band Style. Now, for the uninitiated, Oneplus recently launched the Oneplus Band (Full Review) in India, which was technically just a rebrand of the OPPO Band that was launched in China. OPPO Band Style is fundamentally the exact same product, with just a little bit of 'style' added to make it look different. But is that enough to make it a better product, and more importantly, does it have what it takes to challenge the Mi Bands and the Honor Bands which have been ruling this segment for sometime now. I have been using the OPPO band for about a month now, and here's everything you need to know in case you're planning to buy one.
OPPO Band Style Review: Build & Design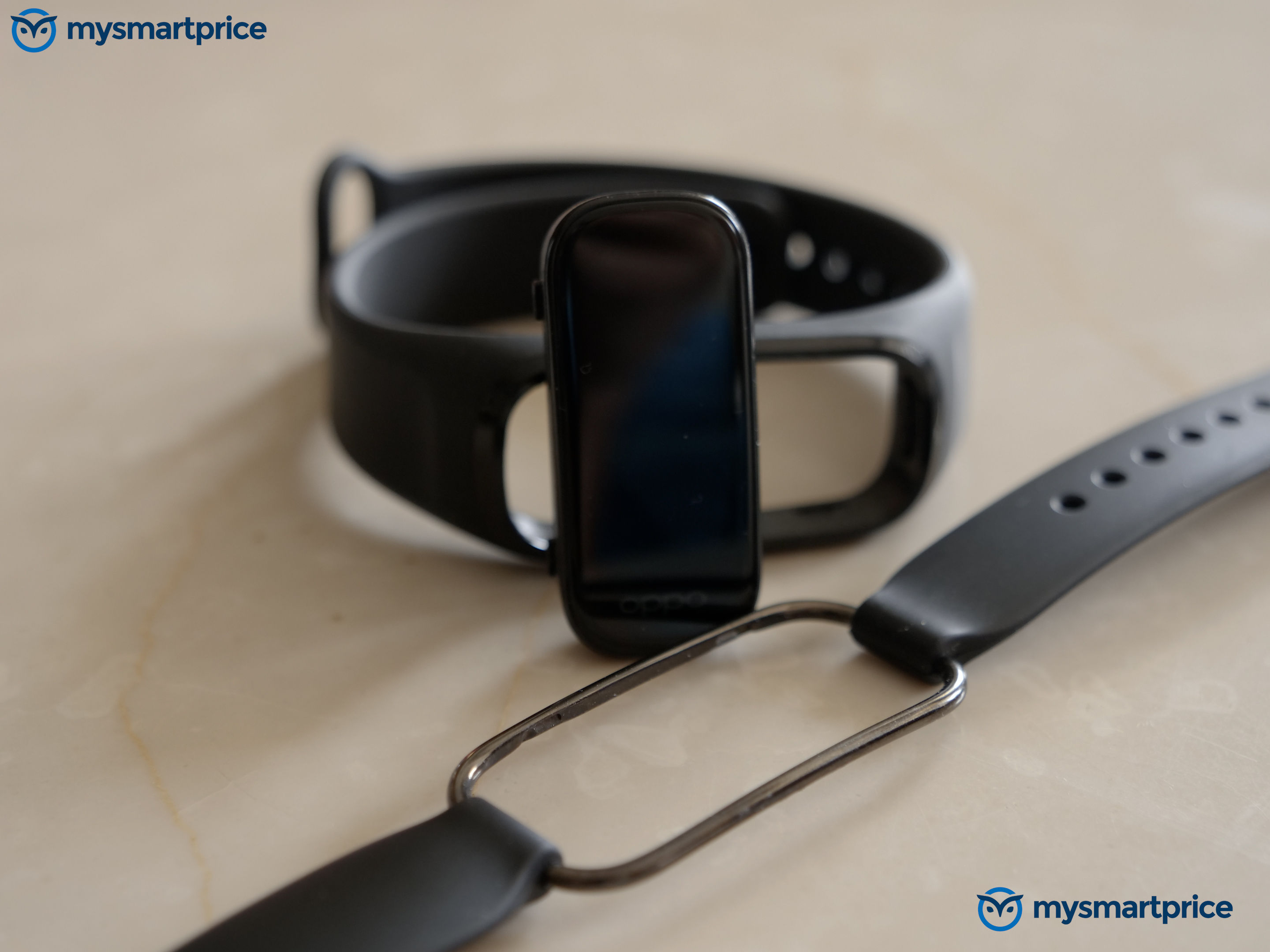 The 'Style' in OPPO Band Style's name comes from the fact that it comes with a new kind of strap design. The central plastic module of the OPPO Band sits into a metal-looking frame, which is then connected to the silicon straps. Does it look different? Well, yeah. But does it look stylish or better than other smartbands? I'm not so sure. The entire thing is so tiny, it hardly makes a difference to the aesthetics. I would have loved to see some new funky color options or unique patterned designs here. Anyhoo, there's also the normal black strap bundled along, which is basically the exact replica of what you get on the Oneplus Band.
The design is pretty lightweight overall, and at just 22 grams, you would hardly feel the band on your wrist. Plus it's waterproof upto 50m, so you can wear it into a shower or into the sea, if and when we are allowed to do that next. One major gripe with the OPPO Band's design is that it still uses the archaic design of having to eject the central module out of the strap to charge it. That's just an unnecessary hassle, and we have already seen Honor Bands and Mi bands come with new magnetic chargers since their last gen updates.
OPPO Band Style Review: Display & UI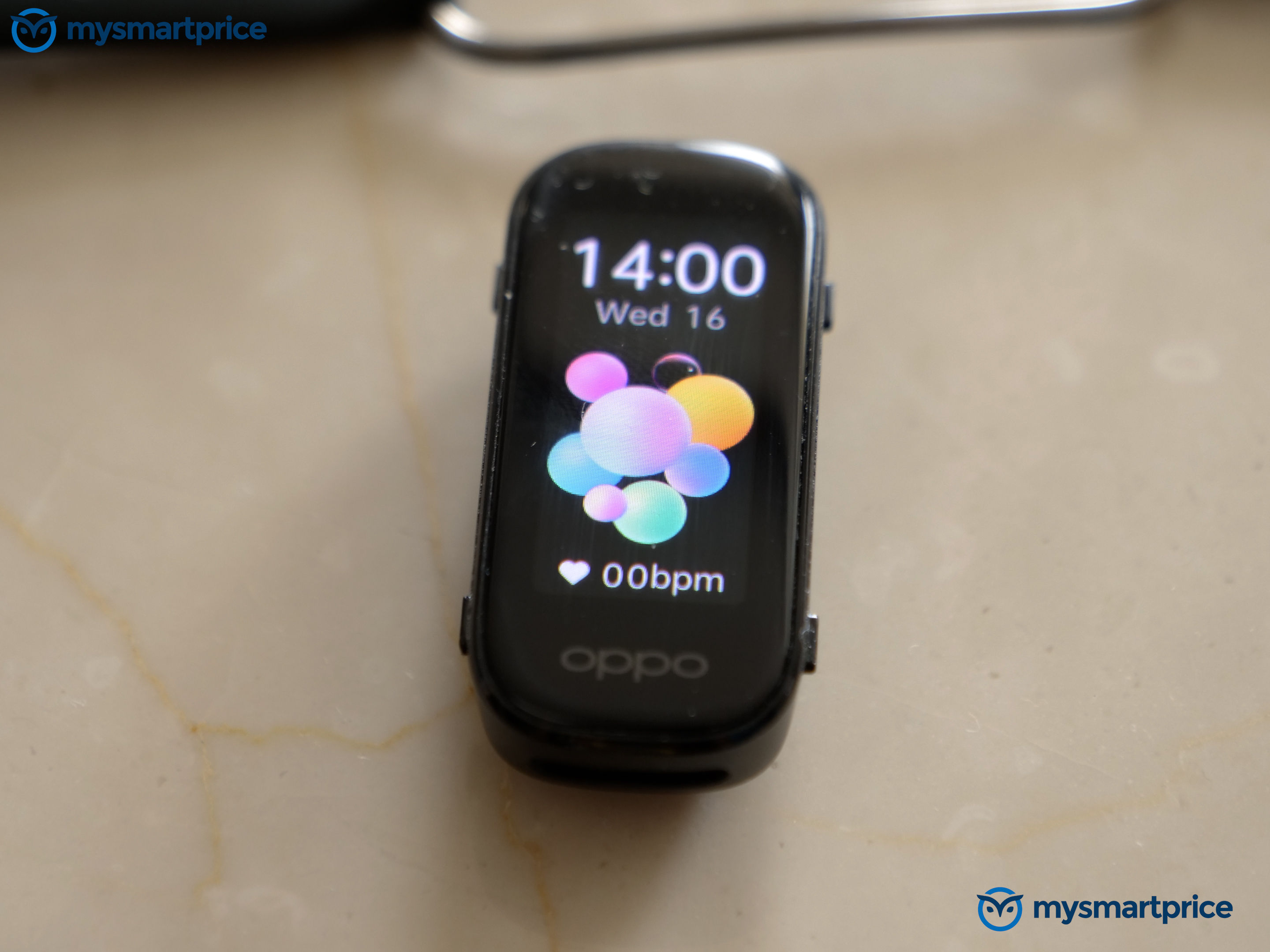 At the front, you get a 1.1 inch AMOLED display surrounded by considerable bezels all around, which was more or less the nord in fitness band markets until this year. We already have products like the Honor Band 6 and Mi Band 6 offering much larger displays. So nothing really *stylish* here. The screen itself isn't bad though, it has punchy colors and gets plenty bright even for bright outdoor usage, and you get to select screen brightness from 5 pre-decided levels. I mostly used it at the top 2 levels, although for indoors you can easily use it set to a lower level.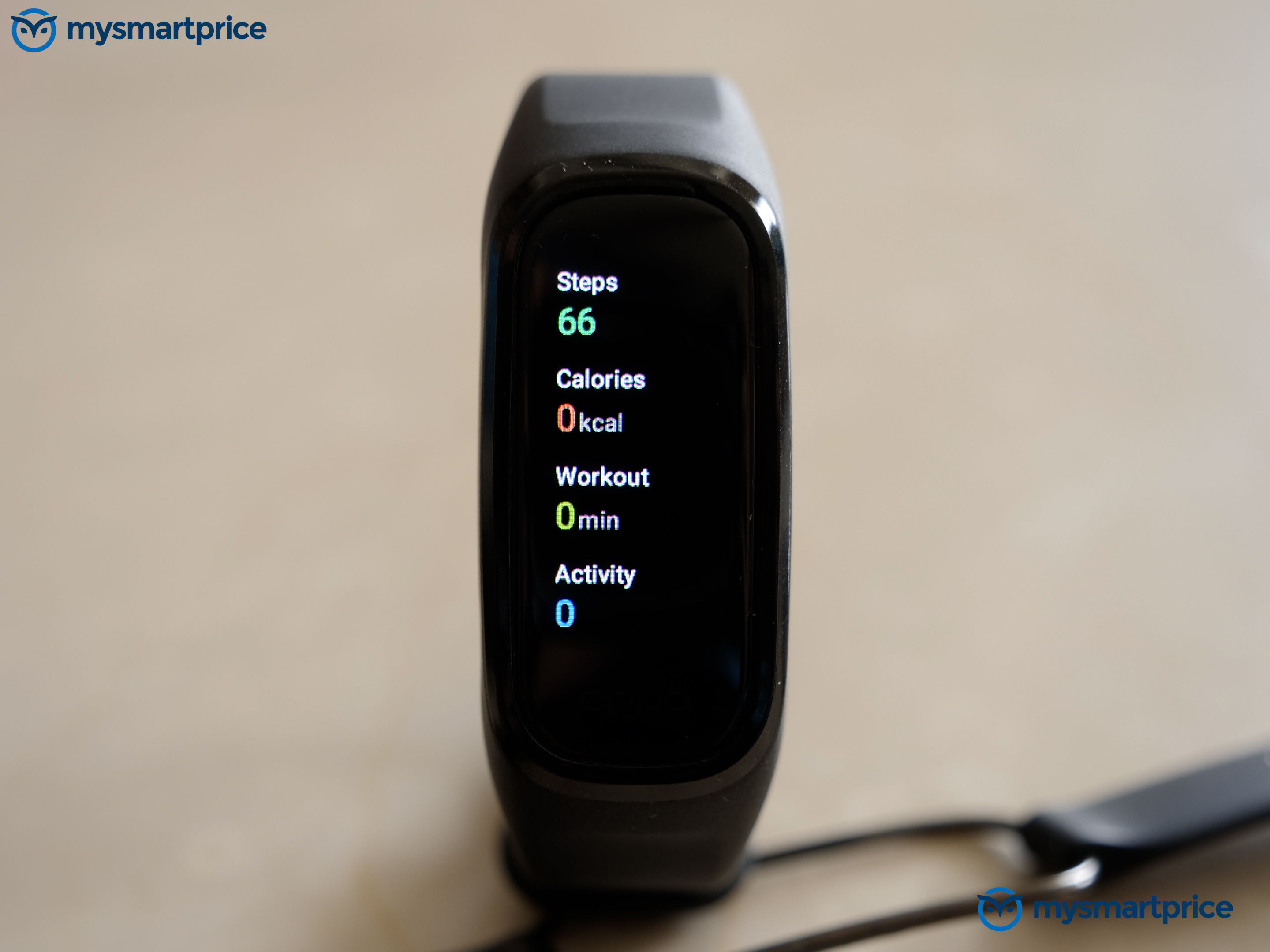 The only gripe with such a screen size is that the content is all too small for comfortable viewing, especially while you're working out. Credit where it's due, the punchy colors and good contrast levels of the screen make the text appear super crisp, but you'll still have to stop what you're doing to read what's on the screen. This is something that you can avoid on a bigger screen wearable.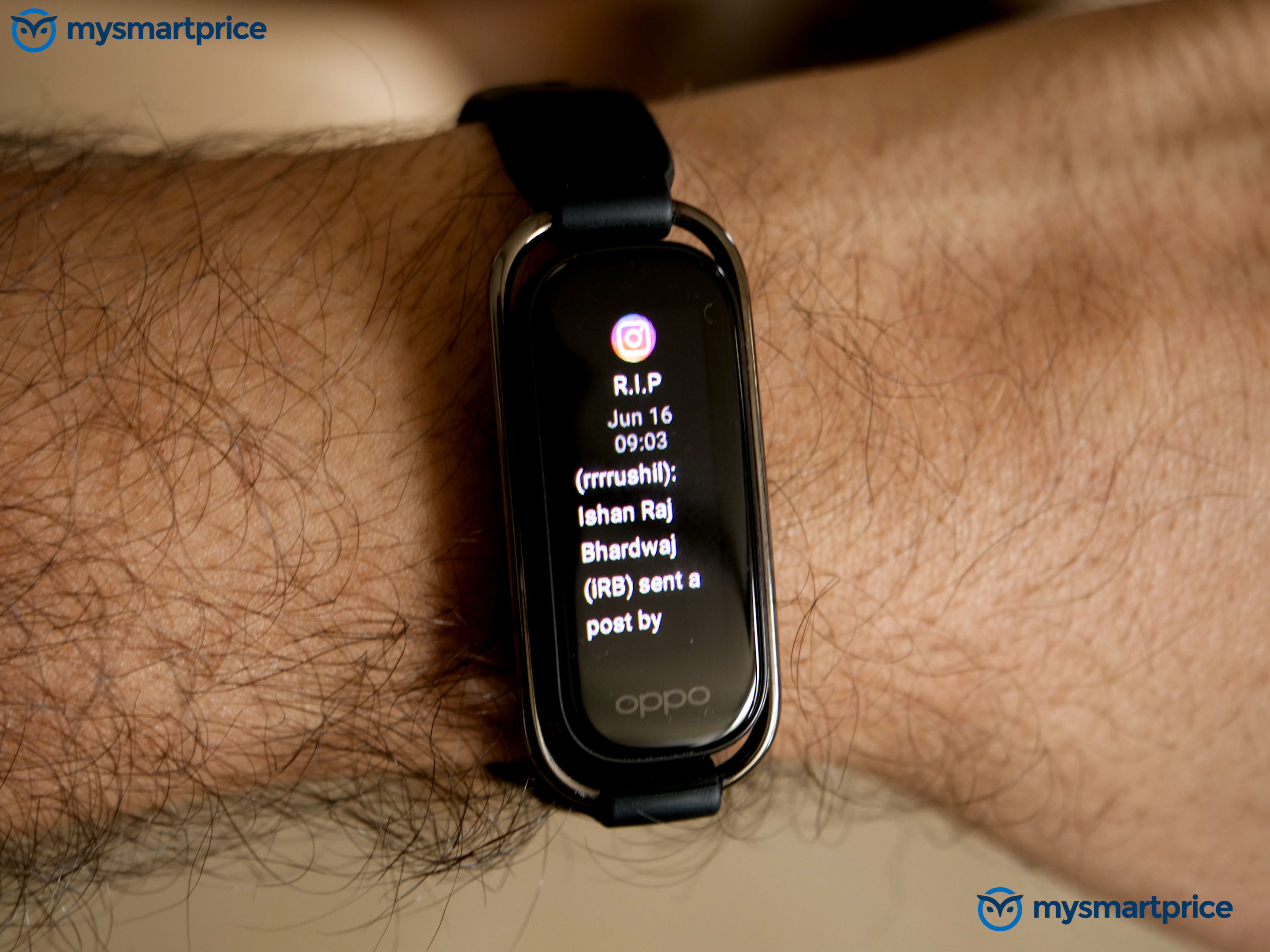 There's no physical button present here so all the navigation happens via the touchscreen. Swiping left to right lets you cycle through the watch faces, while swiping up or down will bring up all the menu options available here. A single tap on the home screen will give you a quick peek at your activity data and the battery status of the band. The UI experience is satisfactory with no real stutters or lags whatsoever.
OPPO Band Style Review: Features & Activity Tracking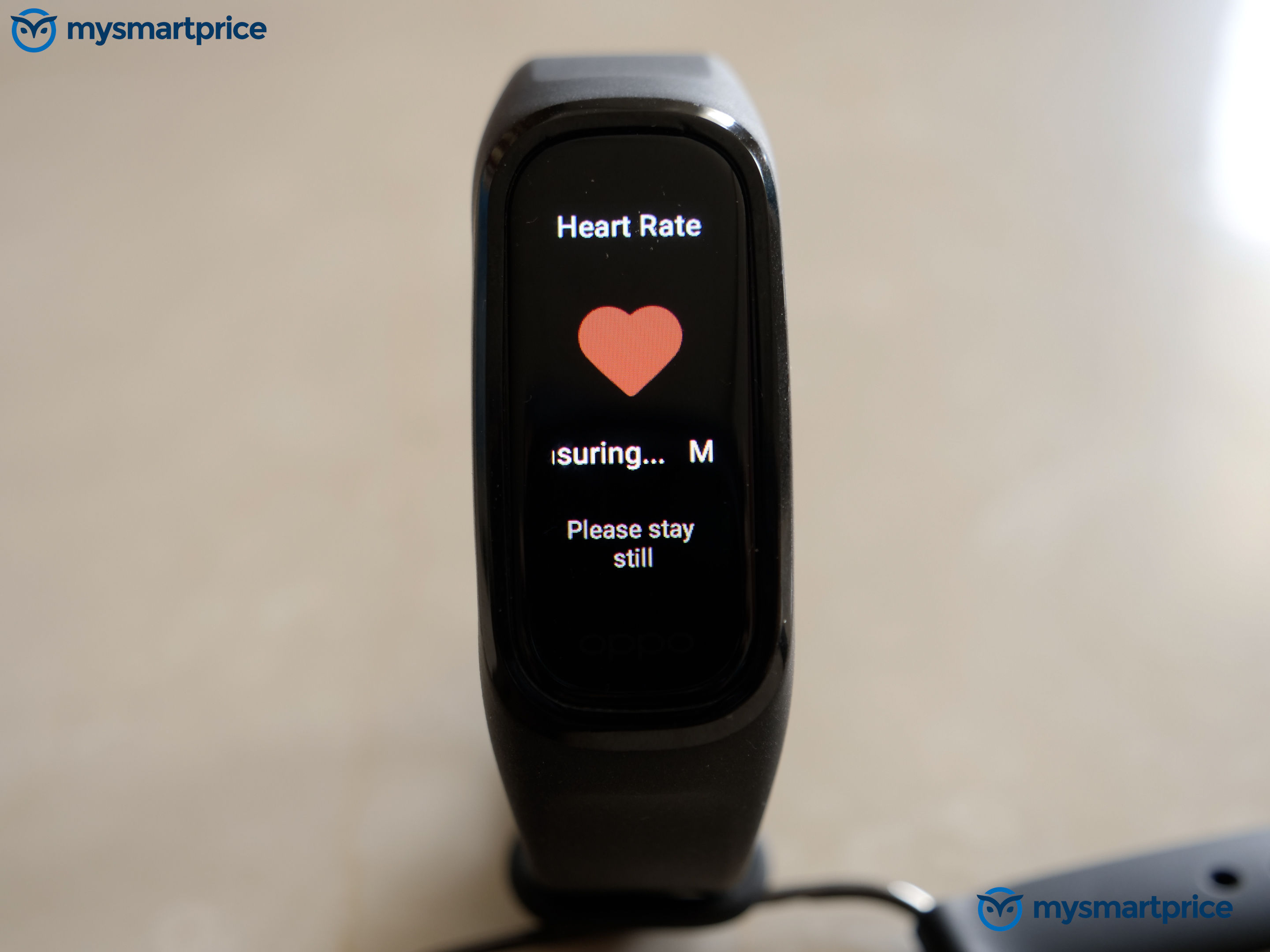 Like I mentioned before, the core product here is the same as Oneplus Band. So you get the same 13 fitness tracking modes, plus 24-hour heart rate monitoring and Blood Oxygen (SpO2) monitoring that this band can do automatically but only while you're asleep. Goes without saying that the OPPO Band can also track your sleep. The overall tracking experience here was decent, although I did notice some irregularities which I also noticed in the Oneplus Band. Mainly during workouts, the Heart Rate data seems to be really off or just lagging by about 2-3 minutes. You can check out more about this in my video review of the Oneplus Band:
Coming to the smart features, the band supports notifications from all the frequently used apps, and there is also support for separate icons for all of them, which is superb. However, like other bands, you can't reply to the notifications, same goes for answering calls. Then there's your usual features like Timer, Stopwatch, Alarms etc. Oh and you can also control media playback via the OPPO Band, but sadly you can't use this function if you're in a workout, which kinda makes it redundant.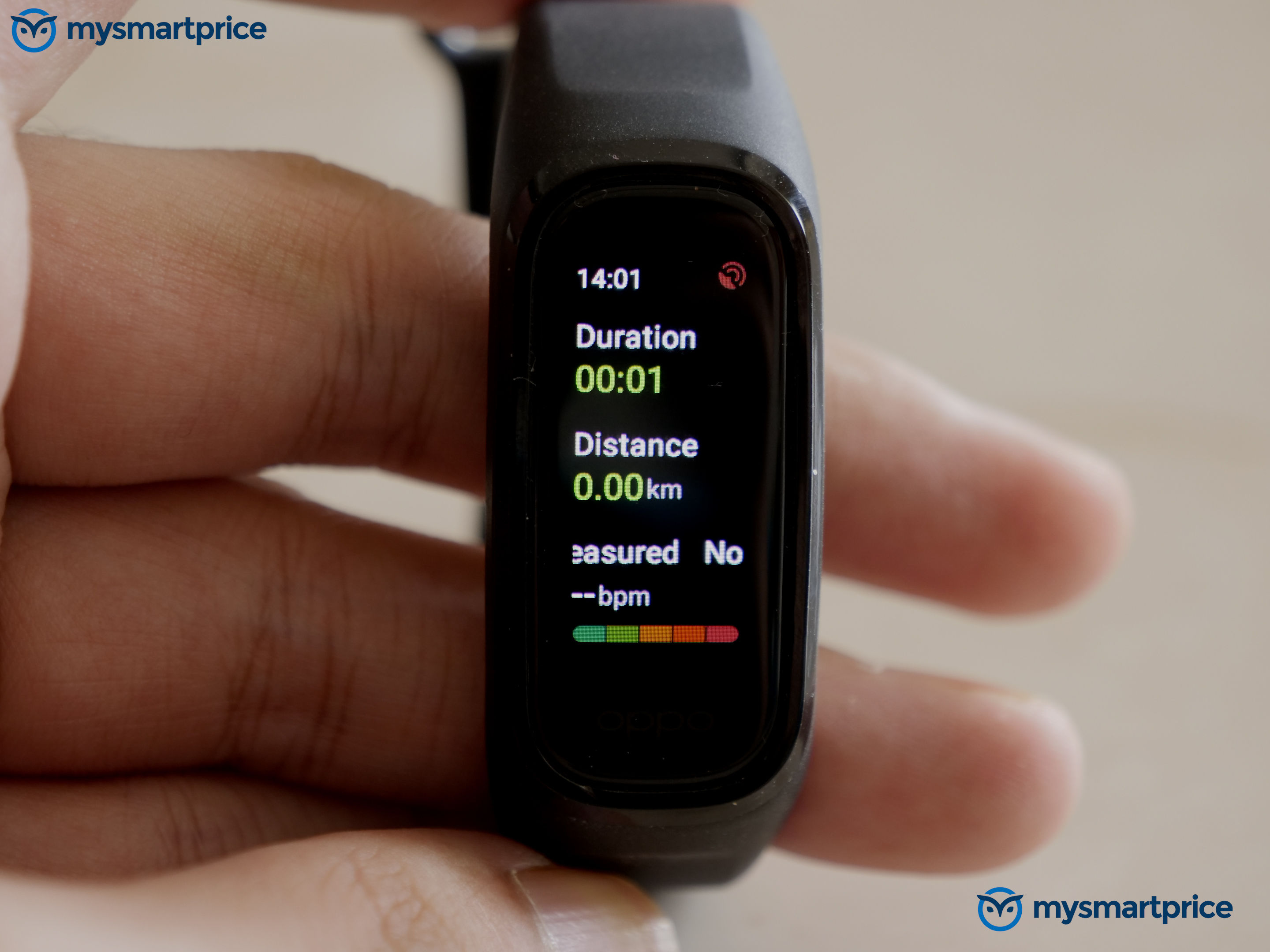 As far as battery life is concerned, I was able to get about 8-9 days of usage before needing to charge the band again. That's definitely a welcome improvement over Oneplus Band's 6-7 days of endurance; but still falls short of Mi Band 5 and Honor Band 6 that can last well upto 2 weeks between charges. For charging, we get a USB-type magnetic cradle which takes about 1.5 hours to charge it completely. Like I said earlier, I'm not a fan of the cumbersome process of having to detach the band from the strap to charge it.
OPPO Band Style Review: App Experience
OPPO Band uses OPPO's HeyTap health app to connect to your smartphone. No points for guessing, the HeyTap app is a pixel-by-pixel replica of the Oneplus Health app (or the other way round, whatever floats your boat). It's a nice looking app, with colorful charts and data, however the actual insights and analyses themselves are pretty barebone. The Huawei Health app and Amazfit's Zepp app definitely do a much better job of providing valuable insights and health tracking features.
Plus the Heytap app still can't keep any of your data stored, so if you ever change phones or have to reinstall the app again, all your previous data will be gone. This basically defeats the whole purpose of having an account and logging in your fitness/health data on this app. For context, even Xiaomi's nascent Xiaomi Wear app has kept my data from last year's Redmi Band intact in the app. Same is true for Huawei and Amazfit's offerings, which can keep all your data from multiple devices synced under your account.
Then there are some easily avoidable hassles like having to delete a watch face first, before being able to add a new 1. Overall, the app experience here gets the work done, but it definitely needs a host of improvements soon.
OPPO Band Style Review: Verdict & Alternatives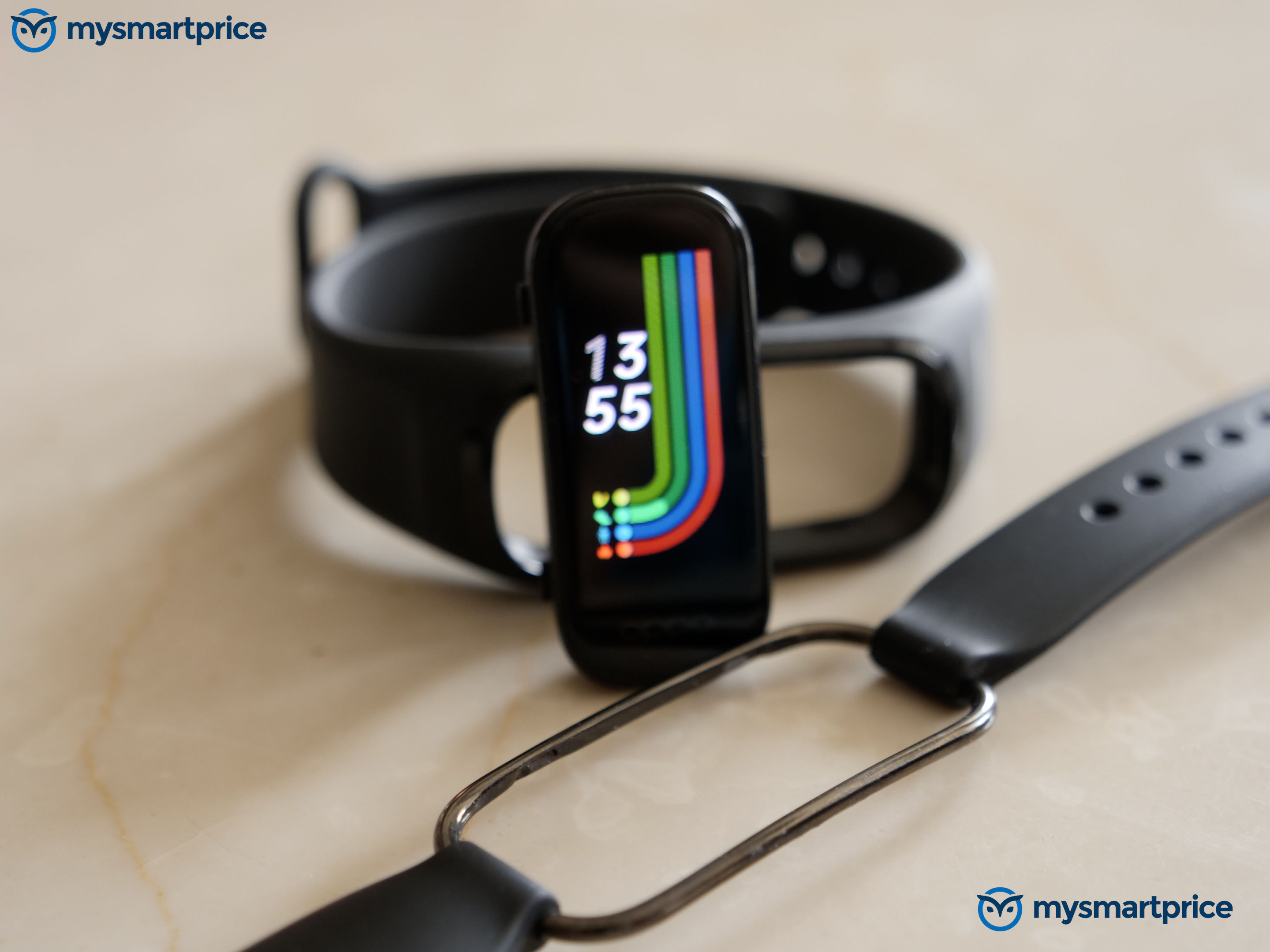 OPPO Band Style does the basics right with reliable fitness tracking and all the smart features you expect from a fitness band. It tries to distinguish itself by offering a new kind of band design, but that's mostly it. It falls short due to the below-average app experience, and the fact that it brings absolutely nothing new to the table.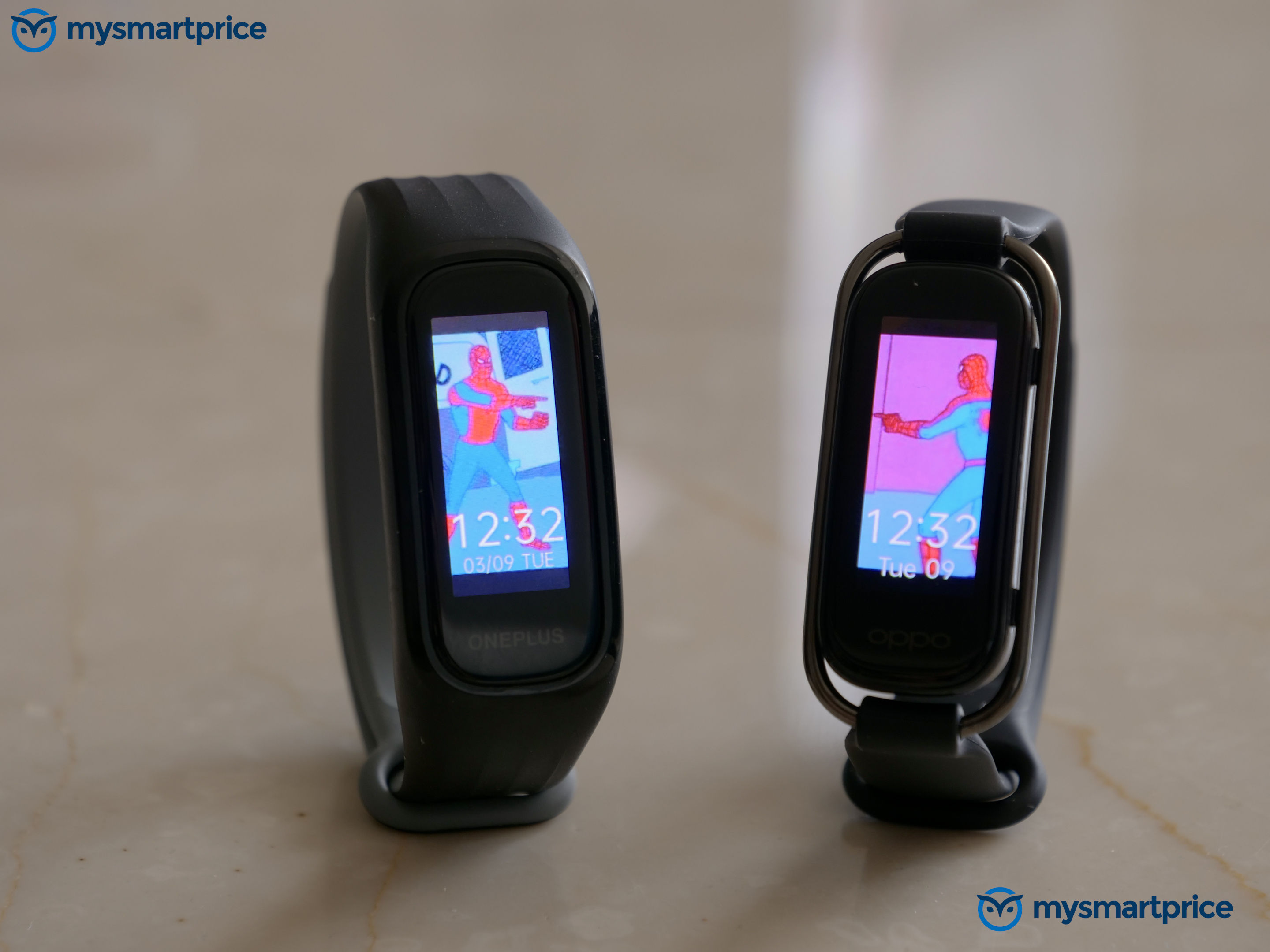 OPPO Band Style retails for Rs 2,799 which includes both the straps in the box. If you don't want the metal ring band, the Oneplus band is available for Rs 2,299 and basically does everything that the OPPO Band does.The Mi Band 5 at Rs 2,499 will give you slightly better battery life, better app experience, and access to a lot of third-party apps. However it doesn't have an SpO2 sensor. That being said, the Mi Band 6 is just around the corner with a bigger display and SpO2, if Xiaomi manages to price it at 2,999 or lower that will be an easy pick for someone looking for the best fitness tracker experience on a budget. If budget isn't a problem, I would recommend you take a look at the Honor Band 6 (video review), which at Rs 3,999 is a much better product overall with its beautiful large AMOLED display.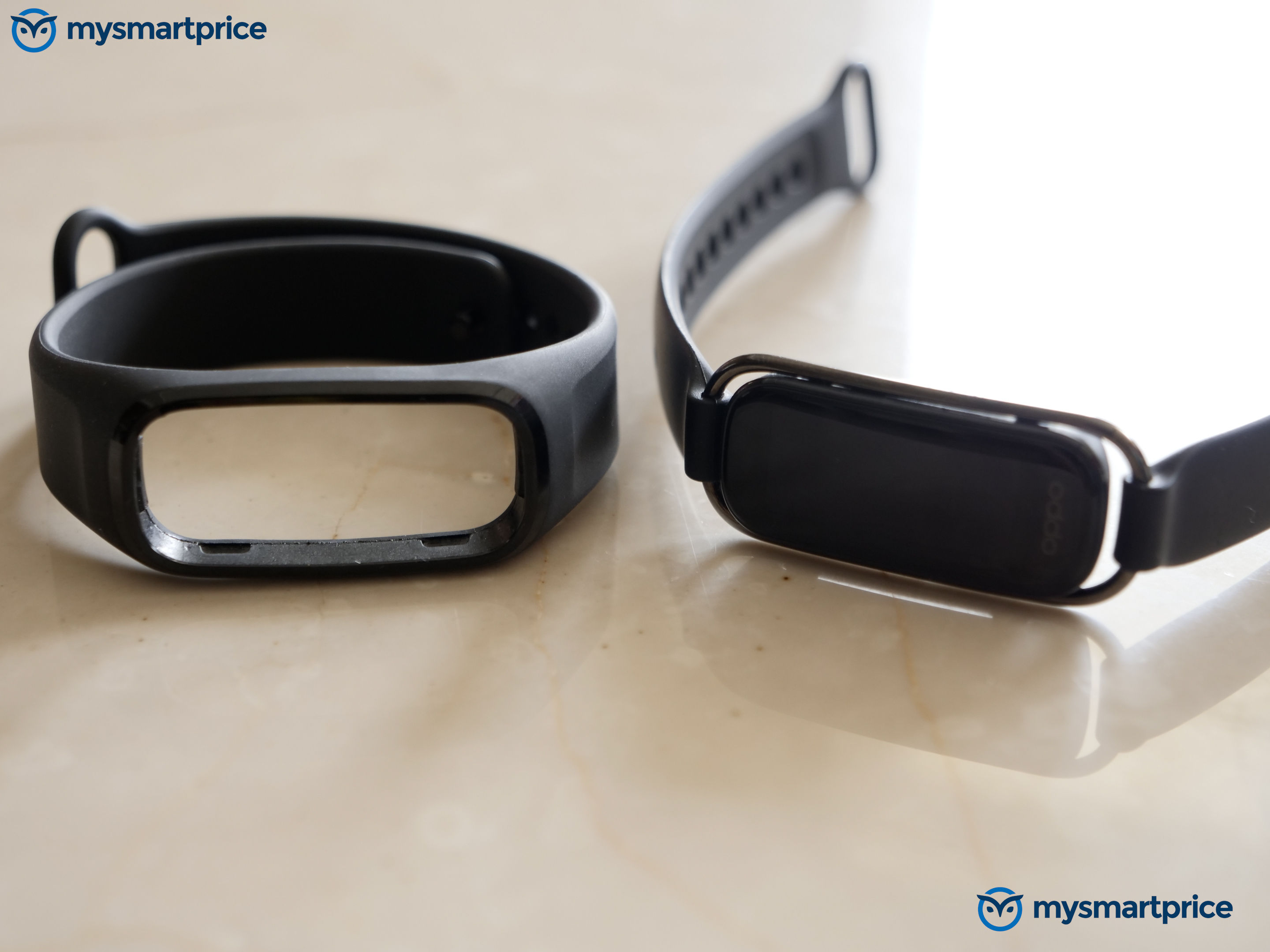 As far as the OPPO Band Style is concerned, I think OPPO should have just launched 2 separate variants of this, with 2 different band styles and priced it a bit lower. It's not a bad product but it might not be the best choice for those looking for the best fitness/health tracking experience. As for the people who want a fitness band with a design that stands out, the OPPO Band Style is the way to go.
What Is Good?
Lightweight Design
2 Straps Included
Week-long Battery Life
What Is Bad?
Old Charging Design
Below-Average App Experience
Nothing new to Offer