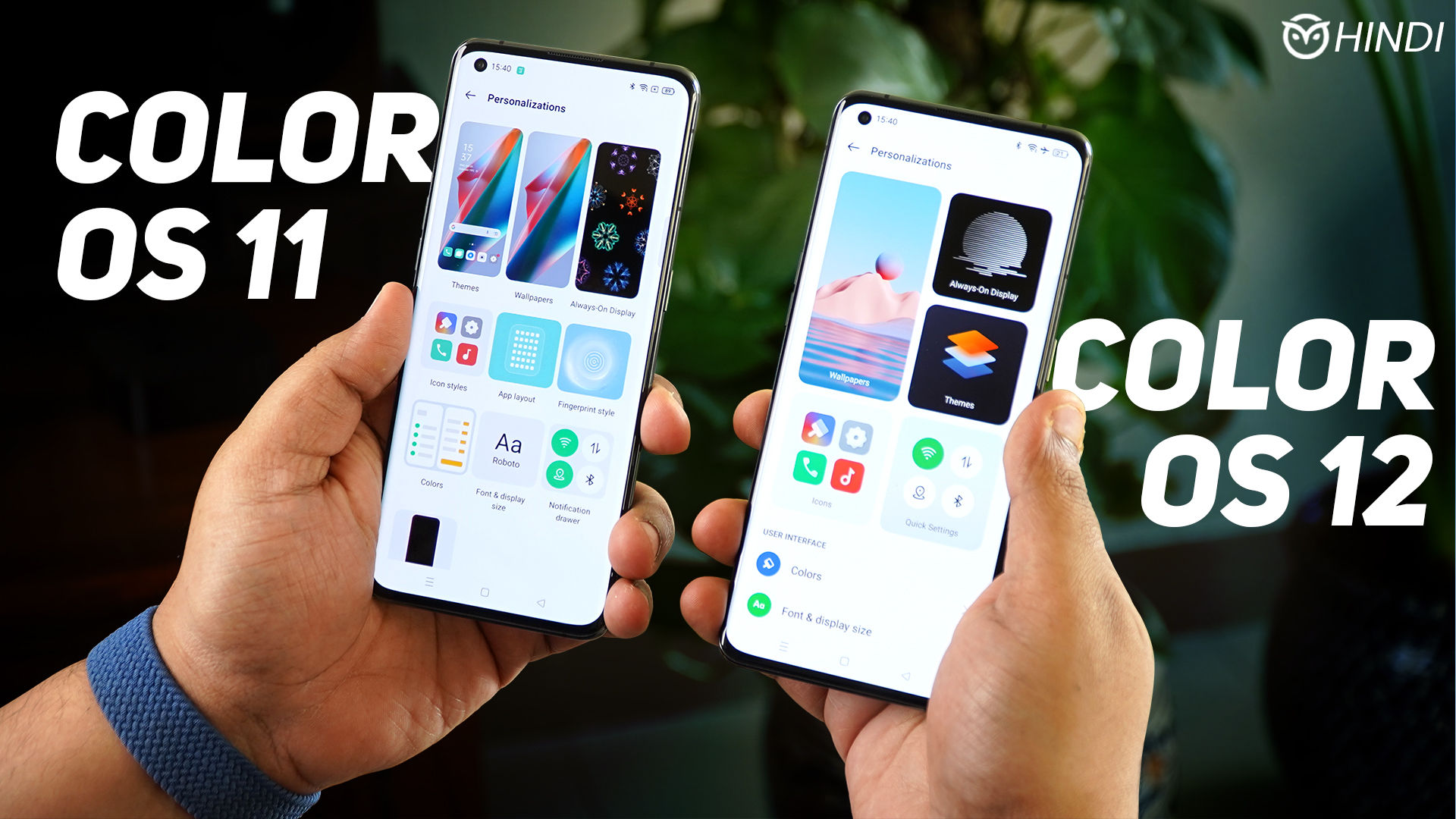 OPPO has announced the new version of its custom skin, ColorOS 12 based on Android 12. The latest version of ColorOS brings in a lot of cohesive design changes, robust privacy features, and performance and battery enhancements across the board. OPPO is now offering ColorOS12 in 67 different languages including 13 Indian languages.
ColorOS 12 offers a wide variety of customisable options for the home screen including new widgets. The Floating Windows have nicely rounded edges that looked good in our testing. The latest operating system from OPPO also comes with upgraded Quantum Animation Engine 3.0, which makes the animations come true to life. The new icons in ColorOS 12 have more details to them with added light and shadows. This makes it look more life-like.
The new Background Stream tool on the Sidebar enables you to run a video in the background, even when the screen is locked. The Cross-screen connection is the biggest feature of ColorOS 12 that enables you to use your phone from your PC, and share files at blazing speeds. Not only that, you can even edit documents on PCs that are stored on your OPPO phone through this feature. ColorOS 12 gets Wallpaper based theming which will add more personal touch to your user experience. With this feature, the colour of the settings and other menus get changed based on the colour of the wallpaper. OPPO automatically picks the wallpaper colour using the algorithm.
Based on Android 12, ColorOS 12 gets a plethora of privacy features. For example, you can see privacy indicators on the status bar if an app is using sensitive permissions. There is a privacy dashboard that keeps track of permissions used by apps. When sharing photos or videos, you can now remove the private information such as data, location, etc.
If you want to know all the details of the ColorOS12, you should check out this video: