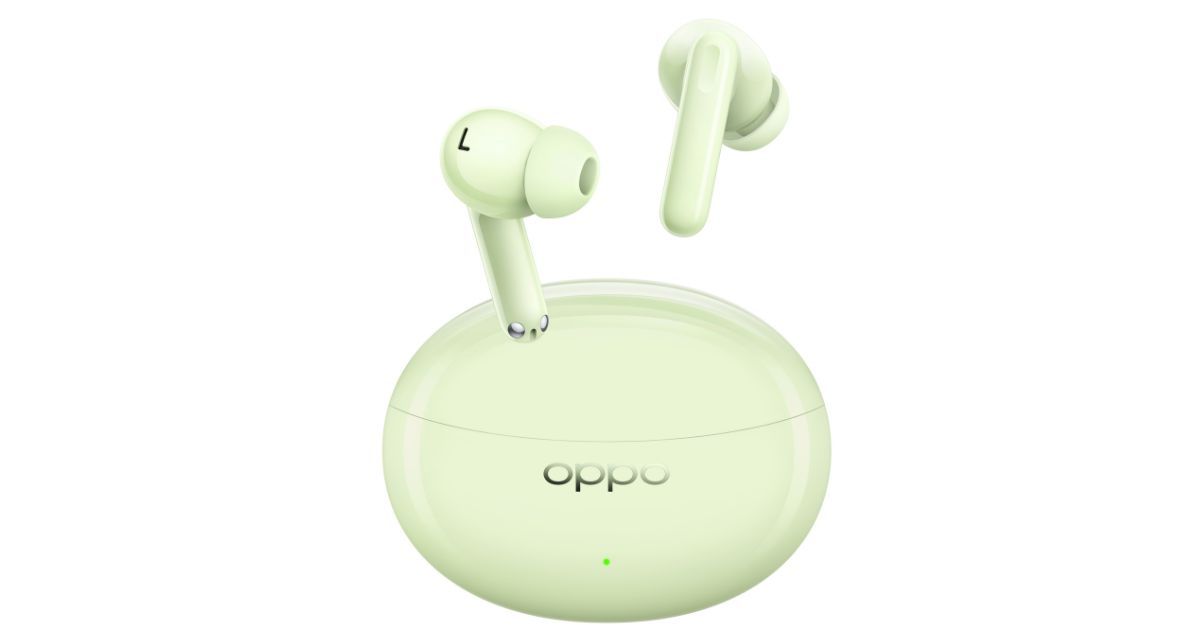 When it comes to innovation in the tech industry, there's one brand that clearly stands out from its peers. You guessed it right; we're talking about OPPO. It's known for pushing the envelope when it comes to pioneering new technology, with the new OPPO Reno10 Series being a testament to the same.
OPPO offers innovative earbuds with cutting-edge features under its Enco series, and the latest Enco Air3 Pro is no exception. In fact, as per my experience with OPPO's latest, I believe that it sets a new benchmark in its class. Furthermore, the pair comes with the world's first bamboo fibre diaphragms, LDAC support, 49dB adaptive active noise cancellation (ANC), and multipoint connectivity among others. Interested in knowing more? Read on for a detailed overview of the OPPO Enco Air3 Pro and how they offer an unparalleled audio experience to users.
World's First Bamboo-Fibre Diaphragms For High-Resolution Audio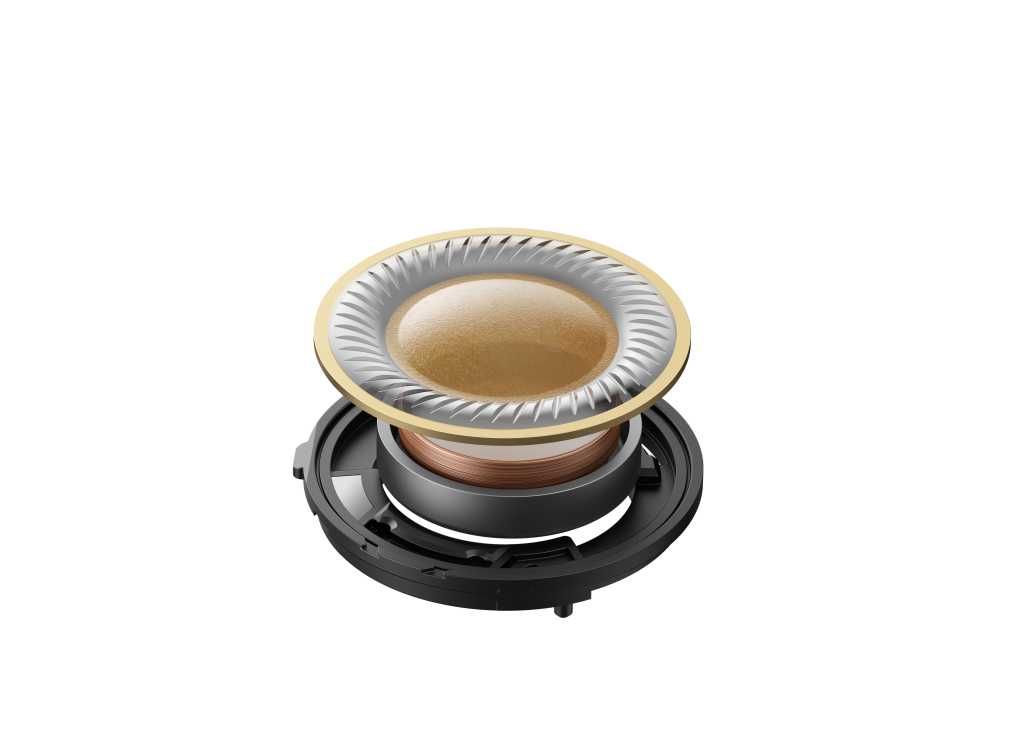 OPPO is flexing its innovative chops by using the world's first bamboo fibre diaphragms in Enco Air3 Pro. These diaphragms have been constructed from bamboo fibres extracted through a complicated process and then formed into bamboo fibre flakes.
According to the brand, these flakes are perforation resistant and have been crafted into a diaphragm that fits into the earphone. In the brand's lab tests, the bamboo fibre diaphragms were more effective than titanium-plated diaphragms used in Enco Air2 Pro in offering natural audio even at high frequency. I listened to The National Anthem by Radiohead and enjoyed the overall bass and audio quality throughout the song.
Additionally, the bamboo fibre diaphragm is just 40% of the weight of titanium ones and 56% more rigid, which means it responds to sound changes faster and delivers a high-fidelity sound exceeding 40kHz. Lastly, bamboo fibre diaphragms are 63% more elastic and offer more effective internal damping for faster recovery speed after a sound change to ensure consistent audio output. This means while listening to tracks like Rhapsody in Blue by George Gershwin which has an impressive dynamic range, the earbud recovers from highs and lows during the song to provide a consistent listening experience.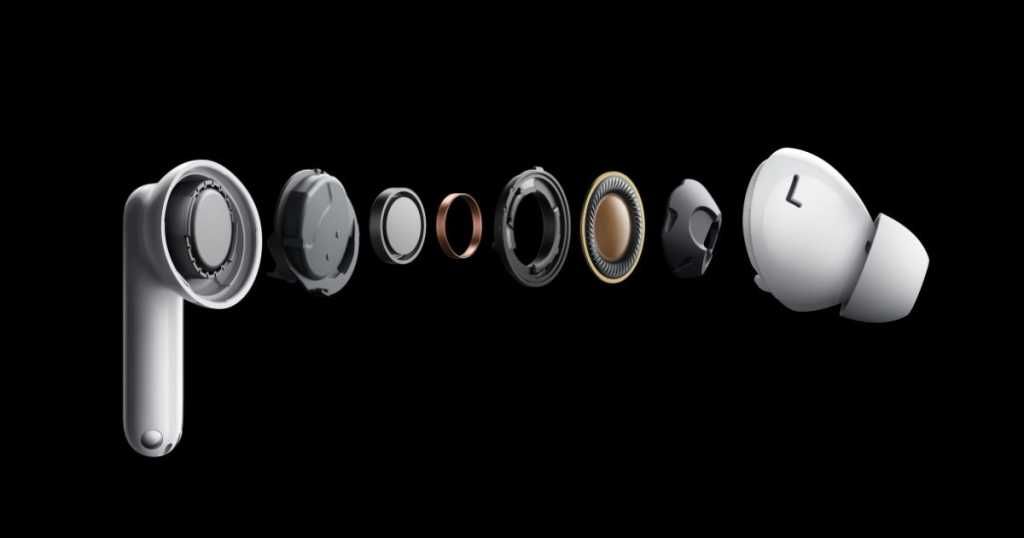 OPPO has also customized the internal sound cavity to serve the bamboo-fibre diaphragm better. What does all this mean? Well, as per my experience, you'd be amazed at the sound quality, whether you are listening to your favourite music or binge-watching the latest TV series you get a very natural and clear sound.
Advanced Audio Features to Deliver Class-Leading Sound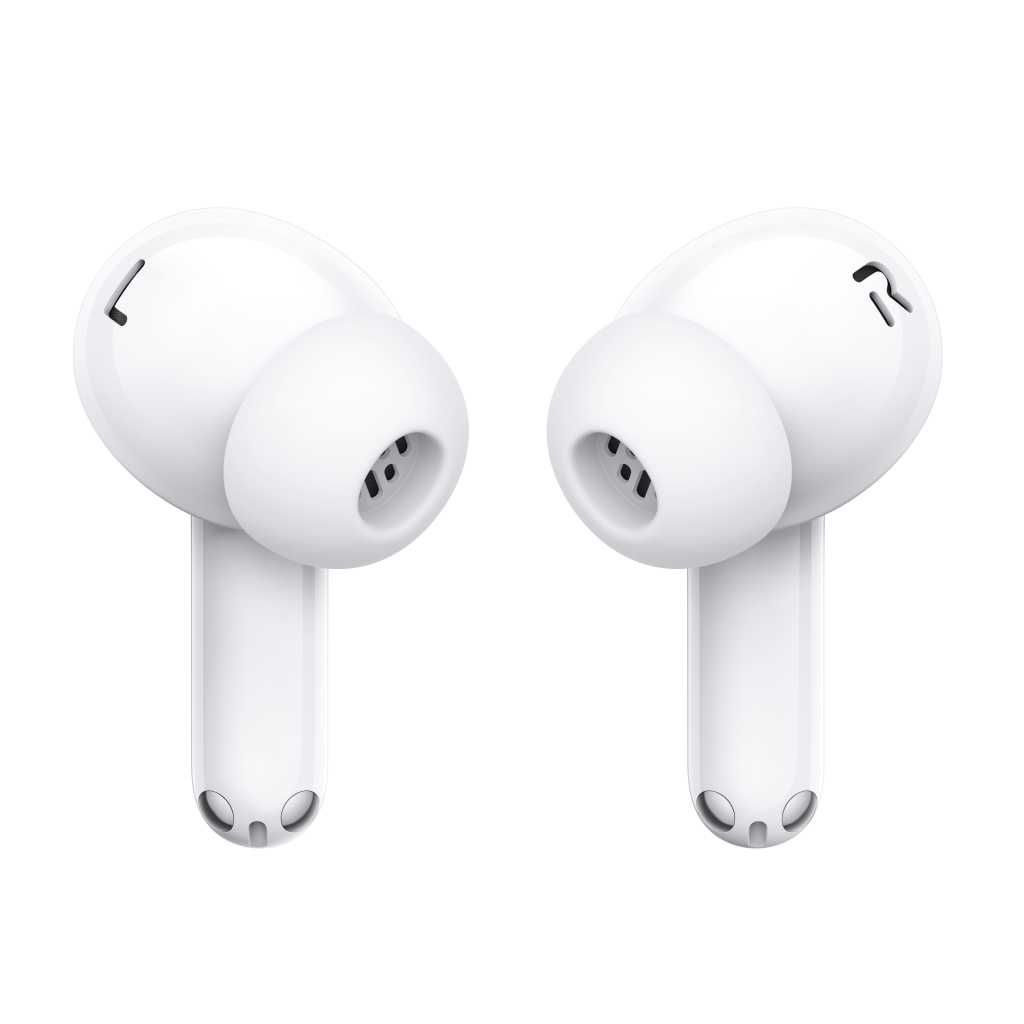 The new Enco Air3 Pro comes equipped with a slew of impressive features, including Golden Sound 2.0, OPPO Alive Audio, and Enco Master. Starting with Golden Sound 2.0, it's a groundbreaking feature designed to provide a bespoke listening experience by creating a user-specific ear canal model. It dynamically corrects over time to improve your aural experience. Simply put, depending on the kind of tracks you listen to, the earbuds will become better over time as they adapt to your listening preference. I personally loved how fine-tuned the audio became over time as I shifted between bass-heavy and instrumental music.
Then there's the OPPO Alive Audio, which the brand calls spatial surround audio technology. Alive Audio uses spatial audio algorithms for smartphones to offer a powerful immersive audio experience when connected to an OPPO phone. While the spatial audio technology is not as effective without head-tracking, thanks to OPPO's class-leading spatial algorithm, the feature isolates and delivers punchy audio. It's almost close to the sound coming from different directions for a more 3D music experience.
Lastly, there's Enco Master, a bundle of three preset audio tunings – Natural Inspiration, Bass Boost, and Original Sound. The last two are self-explanatory and will serve bass heads and original audio lovers, respectively. I love bass-y songs, and the Enco Air3 Pro did complete justice to such music so much so that I often lost track of time while listening to them. The Natural Inspiration tuning is exclusive to Enco Air3 Pro and has been designed to make the bamboo-fibre diaphragm shine. The new TWS earbuds from OPPO also support LDAC, AAC, and SBC Bluetooth codecs for an impressive high-resolution music listening experience wirelessly.
Suffice it to say that with customized sound output and powerful tuning for the bamboo-fibre diaphragm, the OPPO Enco Air3 Pro can deliver impressive audio that's soothing and powerful to ears simultaneously.
49dB ANC to Isolate From Surrounding Noise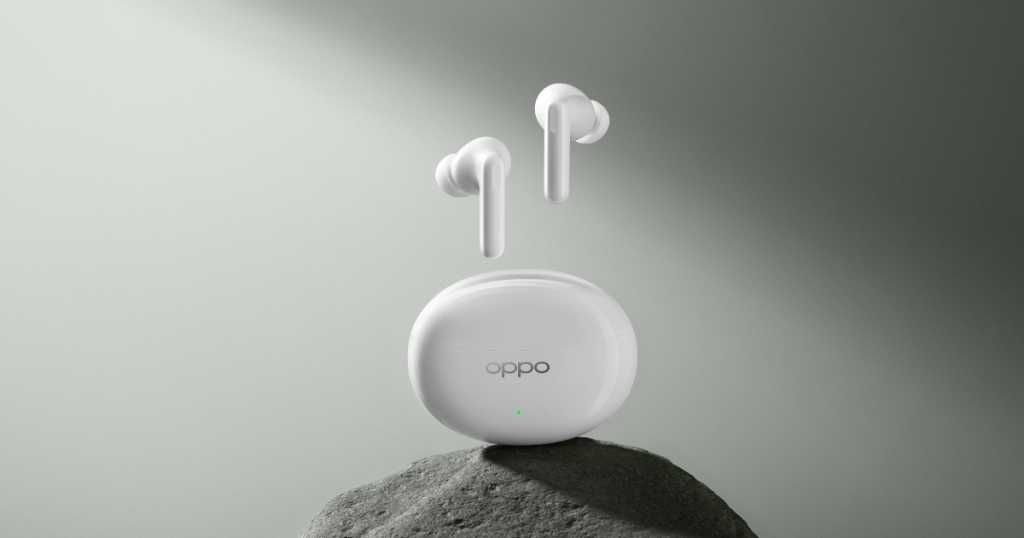 Ask any audiophile worth their salt, and they will tell you that the true sign of a great audio accessory is not the loudness or power of the audio output but how well they balance the audio output and ambient noise. The Enco Air3 Pro doesn't disappoint in this regard either. It has a suite of noise cancellation features like 49dB adaptive ANC, wind noise cancellation, transparency mode, and dual-mic AI noise cancellation for calls. I enjoyed the call and music clarity from these earbuds, no matter where I was.
The 49dB adaptive ANC on the Enco Air3 Pro is TÜV Rheinland certified and switches between various noise reduction profiles depending on your environment. There's a Strong ANC for commuting, Balanced ANC for streets, cafes, restaurants, offices, etc., and a Slight ANC for indoors. Therefore, whether I had to take a call in a bar with loud music, listen to podcasts during the metro commute to and fro from work, or audiobooks before sleeping, the sound quality was clear and consistent in all scenarios.
The noise cancellation efficiency is further improved by the wind noise cancellation algorithm, which eliminates the wind noise to a large extent for clear music and calls quality. This is ideal for a windy environment or while riding or working out. Lastly, there's an effective transparency mode to let you hear your friends and family or listen to your surroundings when driving or commuting without having to take off the earbuds.
In a nutshell, I loved using OPPO's Enco Air3 Pro to listen to crystal-clear music or attend calls even in noisy environments like Delhi Metro or in a mall during the weekend.
User-Friendly Smart Features for Seamless Connectivity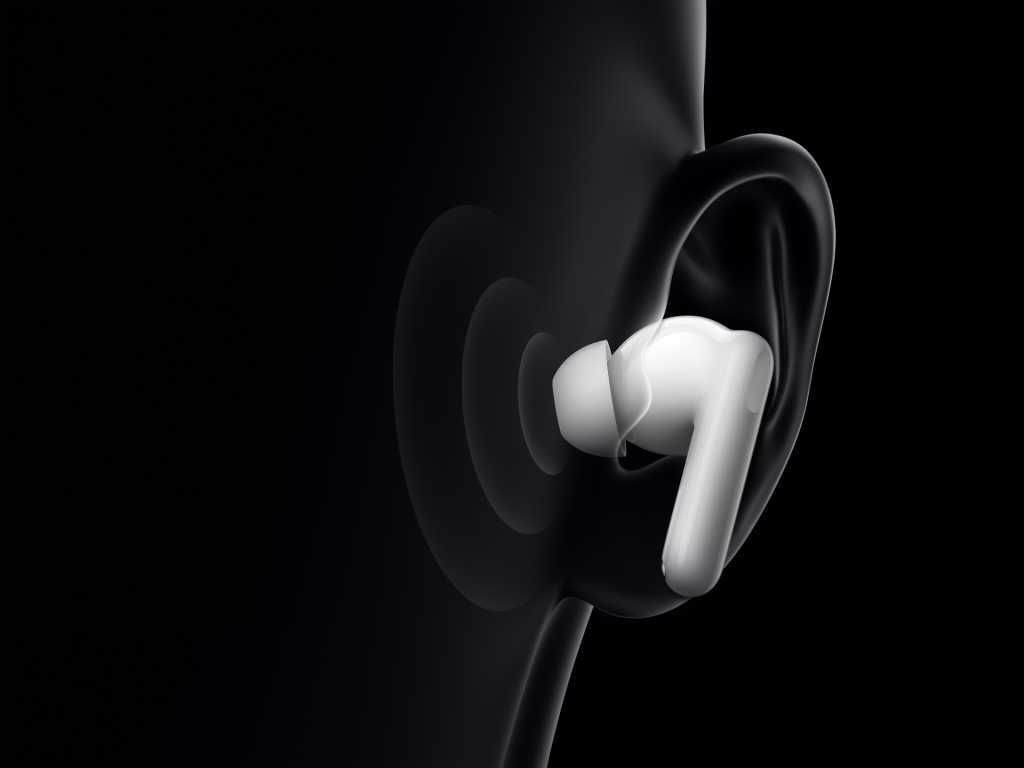 The OPPO Enco Air3 Pro has impressive, intelligent features to enhance the overall user experience. For me, the best feature is the ability to connect to two devices simultaneously, along with the option to automatically switch between them. This functionality is available in ColorOS 11.0 or newer. Don't be disheartened if you don't own an OPPO phone. Those with a non-OPPO smartphone on Android 7 and later can download and install the HeyMelody app to enjoy this capability. I was able to switch between my smartphone for music and audiobooks on the OPPO Pad Air seamlessly, which improved the whole experience for me.
The highlight of the smart features on the Enco Air3 Pro is the latest low-latency Bluetooth 5.3 connectivity. It facilitates stable connectivity with 47ms earbuds latency and 94ms end-to-end latency for a faster sync between the content on your device and audio played through the Enco Air3 Pro earbuds. You will be able to hear footsteps and another critical sounds in a battle royale game much faster to react better and gain an upper hand in the game.
All these advanced features are light on battery life too, which managed to impress me in my usage. Thanks to Bluetooth 5.3's ultra-low power consumption and OPPO optimization, the Enco Air3 Pro offers up to 7 hours of battery backup per earbuds and up to 30 hours with a charging case. The charging case also supports fast charging providing two hours of music playback within just 10 minutes of charging. I was able to go through an entire day of sporadic listening while commuting, breaks, etc. on a single charge.
It's evident that the OPPO Enco Air3 Pro is designed to provide a superior audio experience to its users without having to worry about connectivity hassles, battery worries, or lag in audio sync. All you need to do is pair these TWS earbuds with your smartphone and start enjoying music the way you prefer.
An Improved Design For Greater Mobility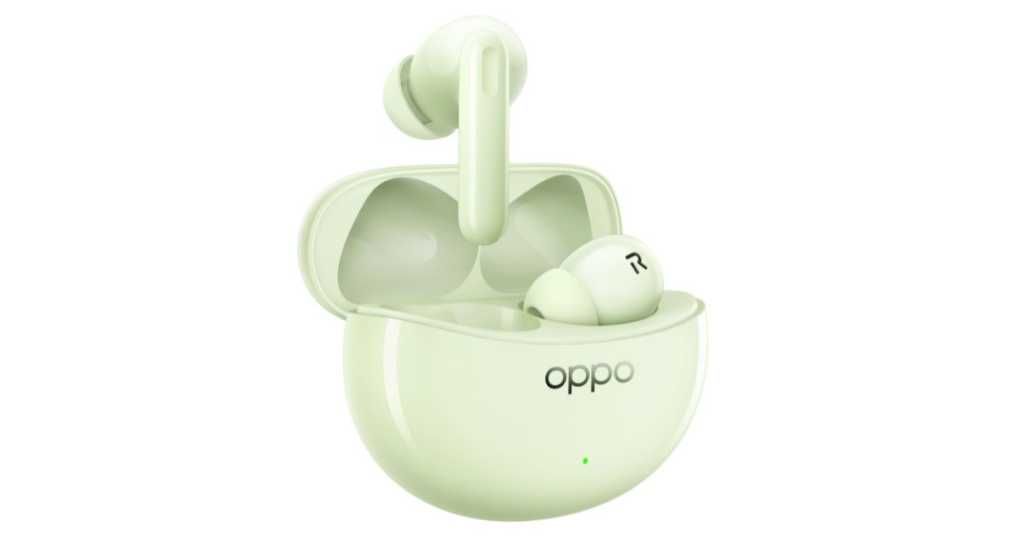 Not only is the Enco Air3 Pro a solid performer, but it's quite a looker too. OPPO is offering the latest TWS earbuds in two colours – Green and White with a gradient that resembles the natural hue of clouds. It scores a brownie point for being water- and dust-resistant, thanks to the IP55 rating. It has been raining in Delhi for the last few days, but thanks to the durability of the OPPO Enco Air3 Pro, I was able to go out without having to leave them behind. You see, the Delhi monsoon, music, and a bike ride are a great combination.
What really amazed us is the fact that the pair weighs only 4.3g for each earbud and a mere 47.3g for both earbuds with the charging case. This means that the Enco Air3 Pro is aesthetic and durable while being comfortable to wear and carry all day. I was pleasantly surprised with the in-ear snugness of these earbuds. Despite the active lifestyle and a lot of movements, neither of the earbuds fell out of my ear.
Bottomline
There's no denying that the OPPO Enco Air3 Pro is one of the best TWS earbuds in its price range, along with being a significant upgrade over their predecessor. With a powerful and world's first bamboo-fibre diaphragm, bespoke tuning for the diaphragm, smart ANC, easy connectivity, and stunning design, it's an easy recommendation. If you are looking for TWS earbuds with top-of-the-line features, look no further than the OPPO Enco Air3 Pro.
The device is priced at INR 4,999 and will be available to purchase across Flipkart, Amazon and OPPO Stores.