OPPO has been a step ahead of the curve ever since it solved the notch problem. Since then, we have been waiting for more interesting innovations from the global smartphone maker that is perhaps more affordable at the same time. With the launch of the OPPO F11 Pro, it seems like our prayers have been answered. The phone not only incorporates a rising front camera mechanism that eliminates the need of a notch over the screen but does so at an asking price of Rs 24,990.
In a time where smartphone innovation is at an all-time high, let's take a look at how the OPPO F11 Pro stands out from the crowd.
Panoramic Screen, Gradient Chassis
With how the F11 Pro is designed, it is easy to fool someone into believing that it costs significantly more than it actually does. It is poetic how the panoramic 6.5-inch screen of the phone achieves a 90.90% screen-to-body ratio. The phone makes use of an LCD panel with a Full HD+ resolution and a 19.5:9 aspect ratio. This display is free from bothersome obstructions as the selfie camera is neatly packaged into a rising unit at the top of the phone. 
The back of the phone boasts a gradient finish on both its Thunder Black and Aurora Green color options. A vertically stacked 48MP+5MP dual-camera setup is centrally placed at the rear and is perfectly aligned with the rising selfie camera unit. A fingerprint scanner sits just underneath the cameras in a position that is ideal for easy access. All this contributes to a gorgeous looking handset that exudes a sense of symmetry that is absent from many other phones.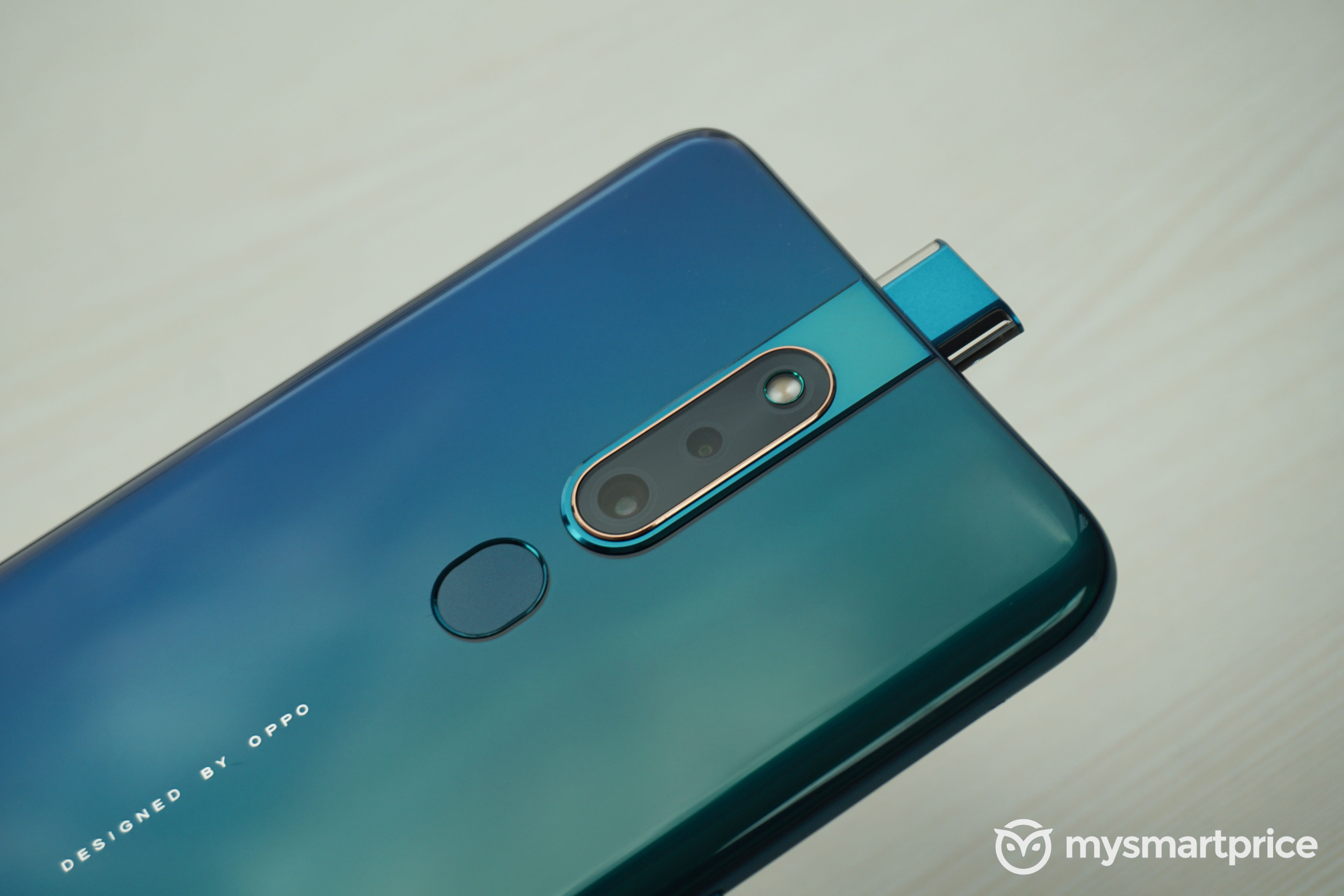 Brilliant Portraits In Low Light
Perhaps the most talked about aspect of the F11 Pro is its cameras. The primary configuration at the back of the device is comprised of a 48MP+5MP imaging setup. To make impressive low light portrait photography possible, this camera offers an impressive f/1.79 aperture and a 6P lens setup to capture more light. Furthermore, the camera can even be adjusted to take 12MP shots using a 4-in-1 pixel binning method to achieve better details, especially in dim lighting.
Want to grab a shot in an even more challenging low-light scene? No need to worry as OPPO bring you Ultra Night Mode that combines the benefits of an integrated AI Engine and Ultra-Clear Engine to capture crisp photographs. This mode essentially allows for a long exposure shot with optimizations for image stabilization, multi-frame noise reduction, skin brightness and more.
On the F11 Pro, you will also find a Dazzle Color Mode that is meant to add vibrancy to captured images. Some AI trickery comes into play here in order to recognize not only scenes but also aspects such as faces and skin tones. OPPO's secret weapon here is its 'Pixel-grade Color-mapping algorithm' that is capable of restoring and enhancing brightness and colors. This mode also makes use of a noise reduction system so that you get just as good results in low-light. 
These AI-based enhancements on the rear camera of the F11 Pro also make scene recognition possible. A total of 23 scenes can be recognized by the phone's camera to allow automatic optimizations to the image after it is taken.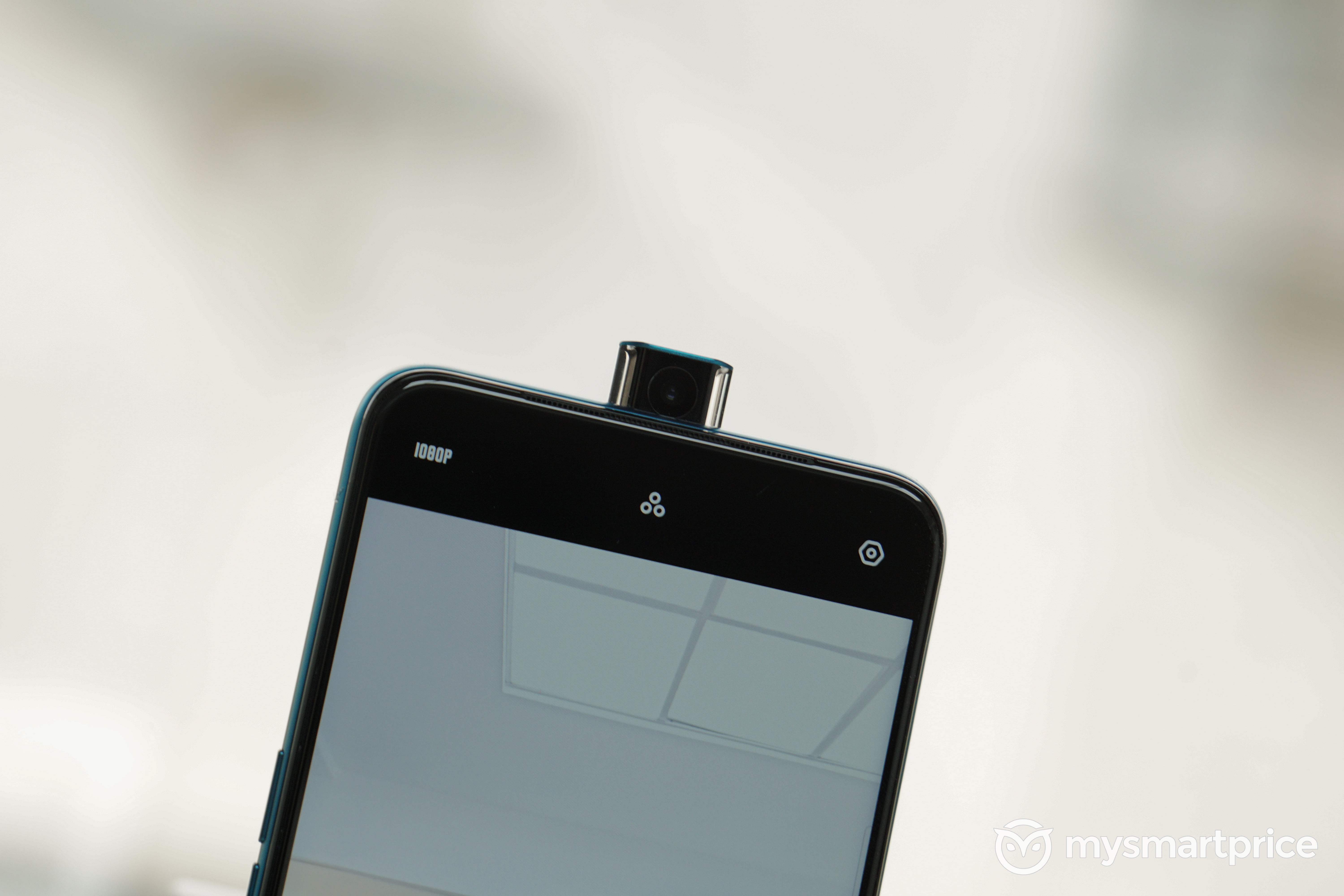 Coming to the F11 Pro's selfie camera, it has a 16MP lens hidden in the rising mechanism at the top of the device. A lot of the same AI-based enhancements found on the phone's rear camera is also used here to make sure optimal image quality. With that said, the average selfie enthusiast is more concerned with beatification options, and the F11 Pro has those in spades.
The camera even goes as far as to apply the best possible beautification parameters based on age and gender. But for those who want a bit more freedom with how these enhancements are applied, there are a plethora of custom options to choose from. Once a custom beatification profile is set, the phone will remember it for the next time you start up the camera.
HyperBoost Your System, Apps, And Games
With the F11 Pro, you get a MediaTek Helio P70 chipset running the show. This chipset has already proven itself to be a formidable contender in the mid-range smartphone segment, and OPPO has taken it a step further with all the under-the-hood optimizations it has invested in for the F11 Pro. The most obvious of these is the redesigned UI with the brand's latest ColorOS 6.0 that runs over Android 9.0 Pie. However, the more discreet of these optimizations are part of OPPO's HyperBoost initiative that takes memory management to a whole new level.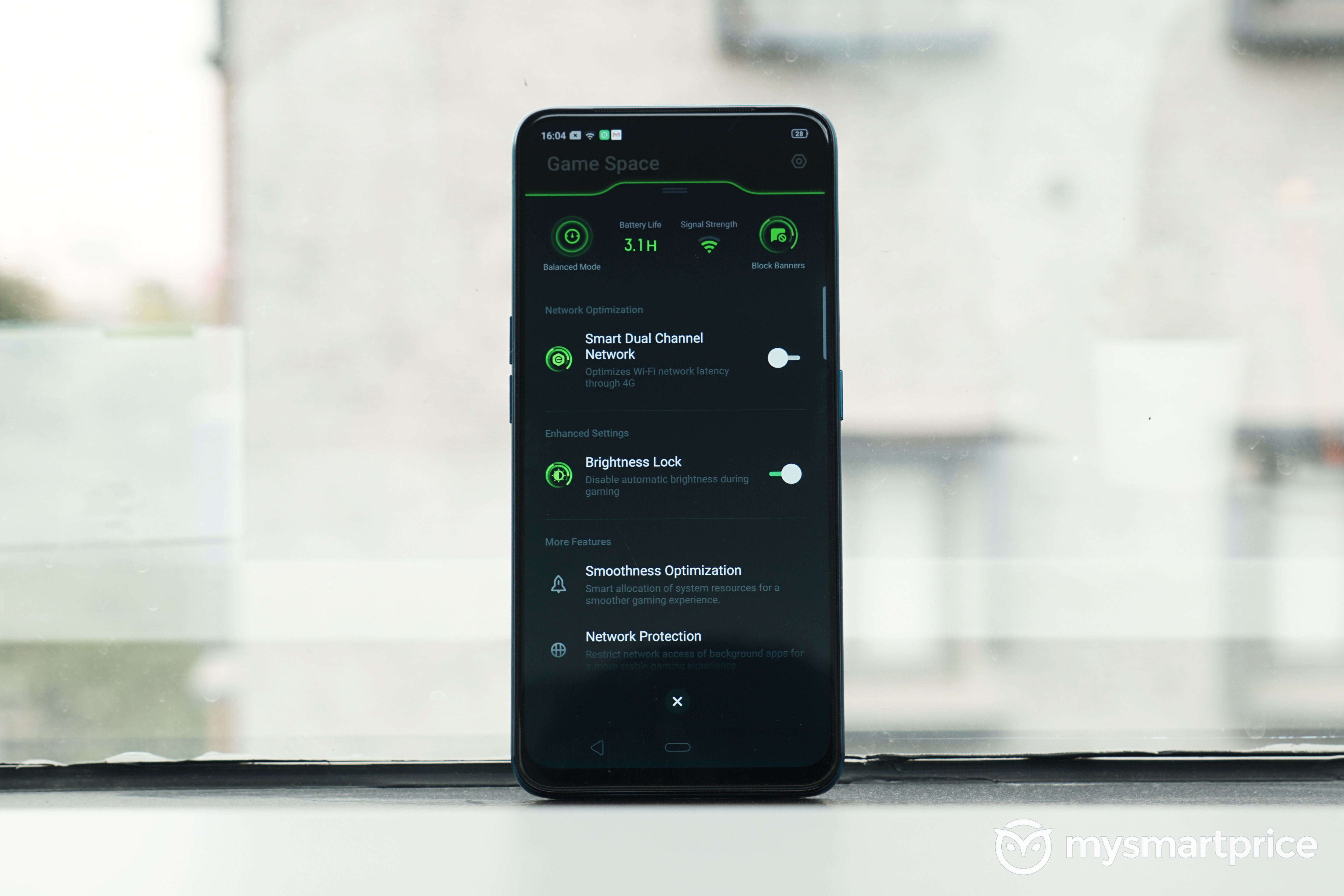 There are four primary tasks HyperBoost manages. The first is to efficiently compress data in the phone's RAM especially for those that are not being actively used. The second is to ensure an app's data is not fragmented all over the memory space. The third allows more memory to be free by reducing the amount of unnecessary memory allocated by the kernel. And the last is to intelligently recycle occupied memory by removing apps that are not active in the background.
Technical jargon aside, HyperBoost's real-world benefits for system and applications include a 31% increase in Facebook startup time, a 27% increase in time when going back the home screen, and a 19% increase in home screen navigation. For games, the same technology can ensure higher frame rates and stable network.
Since we are on the topic of games, there is another enhancement feature provided by OPPO that is worth talking about. This is its Game Space and Game Assistant that improve both gaming performance as well as user interaction. Interaction is improved by allowing users to disable notifications, automatically reject incoming calls, and easily take screenshots and screen recordings.
Top It Off With VOOC 3.0
What's the point of a smartphone that is jam-packed with revolutionary features but is incapable of lasting for even a day? Well, the massive 4000mAh battery of the OPPO F11 Pro ensures its user will never ponder that question. The added support for VOOC 3.0 allows the phone to be up and ready whenever needed.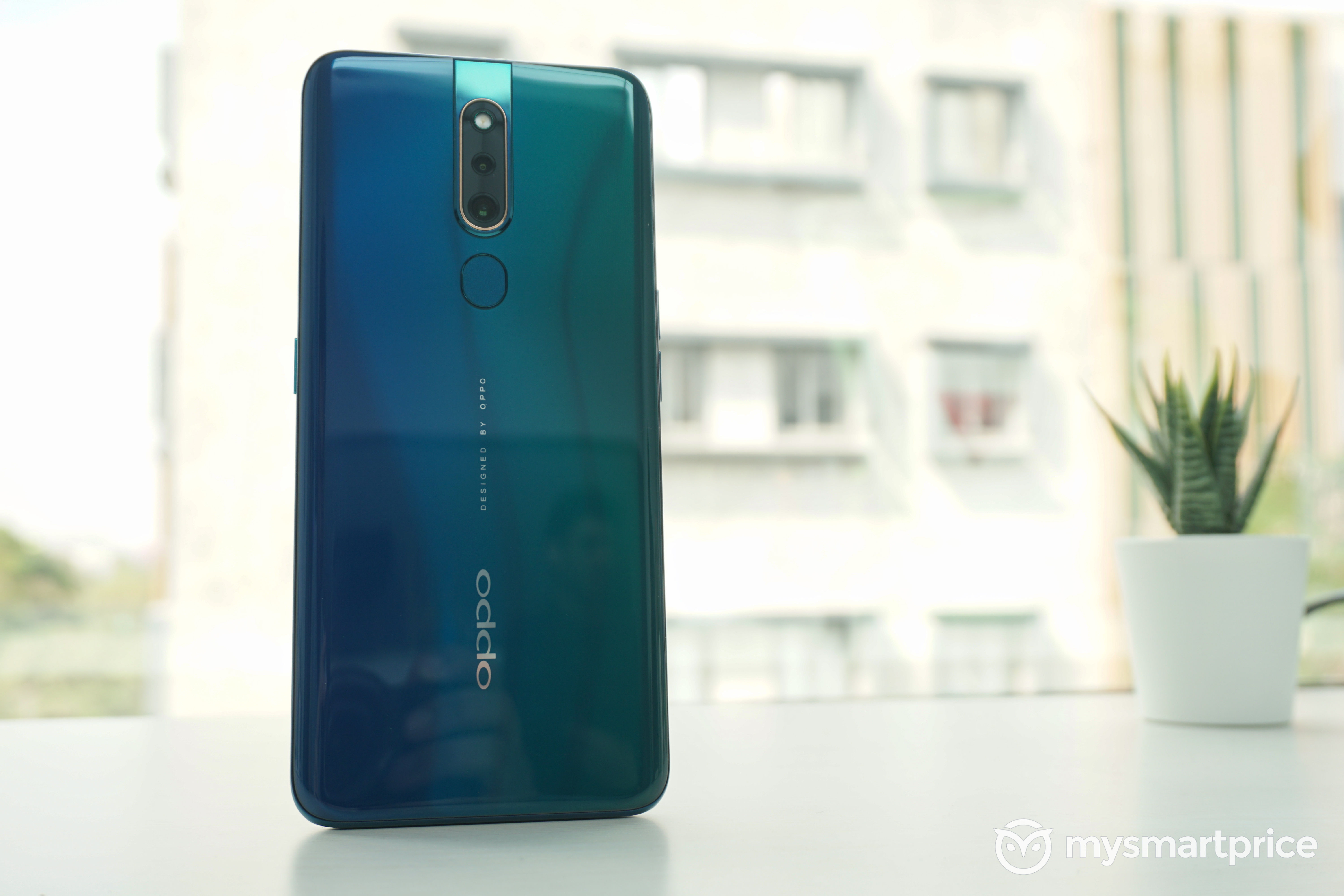 The OPPO F11 Pro expertly incorporates industry-leading hardware in an equally stunning exterior shell. Excellent imaging technology and ground-breaking performance optimization techniques are perhaps the most notable of this phone's many achievements. For a phone that costs INR 24,990, the OPPO F11 Pro indeed redefines the smartphone experience. The F11 Pro goes on sale in India starting from 15th March.
Brand Story