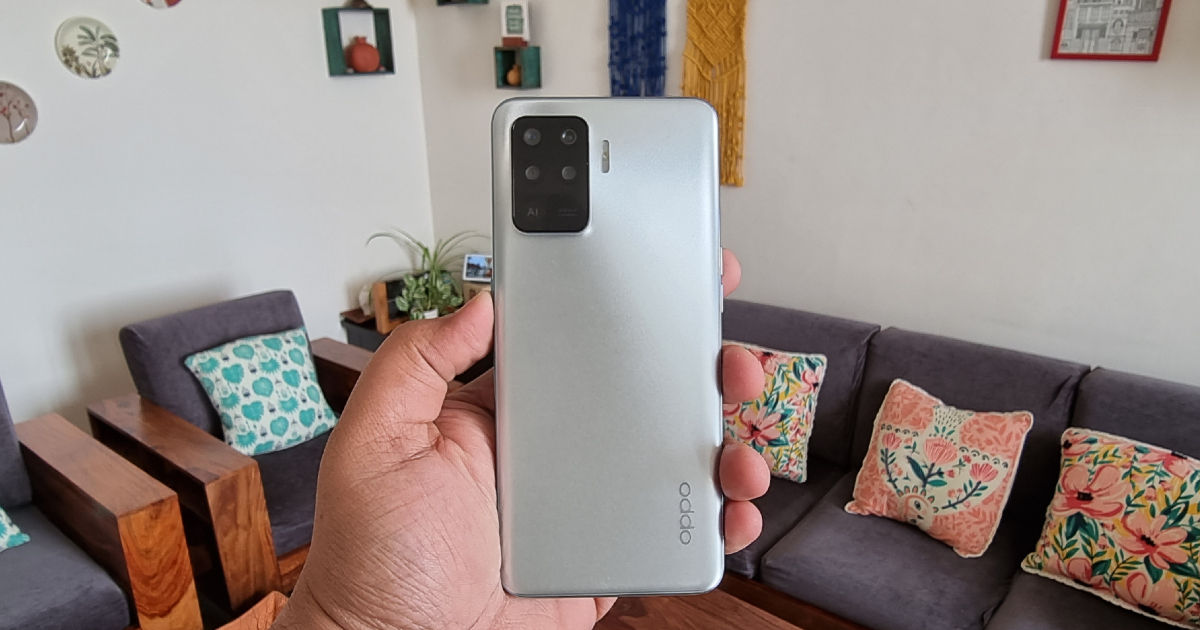 The OPPO F19 Pro has been recently launched in India and the smartphone is already the talk of the town. At Rs 21,490, the OPPO F19 Pro comes in with some cool features and a superior overall usage experience by emulating the features of a premium grade device. At the heart of its appeal are software optimisations that make it stand out in key areas such as videography, photography and super-fast charging technology, all of which contribute to making the OPPO F19 Pro one of the best smartphones that you can consider at its said price point.
So, if this has you excited to know more about the OPPO F19 Pro, here's what you should know about the key features that the smartphone offers, which sets it apart in comparison to other offerings in this segment.
The AI Color Portrait Video mode offers unbridled creativity
The one feature that truly makes the OPPO F19 Pro stand out in the crowd of smartphones today is it's AI Color Portrait Video mode. It is a suite of OPPO's famous AI algorithms, which have been trained over millions of samples to intelligently provide your subject in natural colour, while presenting the background in natural monochrome. This allows videographers to create superb artistic expressions, without needing to externally post-process their videos. The OPPO F19 Pro offers good natural colours, balanced automatically on subjects with the AI Color Portrait Video to not look artificially heightened, and hence looking organic in nature.
One big advantage of this AI Color Portrait Video mode is that it organically turns bleak colours of the subject into vibrant ones while retaining the black and white in the background – something that you would otherwise have ended up spending hours on trying to record with a camera and then post-process on a laptop. It is therefore the ideal companion for new age video content creators , as it lets you simply focus on your ideation and aesthetic knowledge, while taking care of all settings on the fly. This looks magnificent!
Just wait, what fascinated us about the phone was it's Dual-View Video mode, which is a boon for shooting interviews. The mode is also perfect for video bloggers, as it activates both the front and rear cameras, and offers a full HD video recording feed with one camera in picture in picture mode. Also present in the F19 Pro is the Dynamic Bokeh feature, which helps you create natural portrait shots with blurred backgrounds. Here, the edges are not jagged around the subject, and the softening of the bokeh mode looks just the way it would when produced by expensive and heavy prime lenses. This range of unique features truly set it apart as an excellent mid-range camera phone.
But what about low light, you say? The OPPO F19 Pro has you covered there as well, reinstating its stature as a 'Pro' smartphone. One of the most important features we liked about the phone was its Night Plus Mode with three specific modes for taking photos at night. These include Cosmopolitan, Astral and Dazzle. The Cosmopolitan mode is ideal for shooting city landscapes at night with a uniform light balance across the frame. Astral is ideal for close-ups of sudden bursts of light during night hours, therefore balancing the levels of brightness across the frame organically – without any part of your photo looking out of order. Dazzle, on the other hand, lets you enhance small light sources in darkness, hence making photos literally dazzle during the night. Each of these modes are enhanced by the intelligent algorithms to offer the best possible dynamic range, noise reduction and colour accuracy in every single shot.
Battery that juices up super-fast
The 4,310mAh battery on the OPPO F19 Pro is a strategic genius from the brand. It offers the maximum possible battery capacity, without making the smartphone too bulky. With this battery, the OPPO F19 Pro can last you a full work day's usage cycle with ease. However, this is not all – what truly stands out with the F19 Pro is its super-fast charging standard that is also one of the best in its class.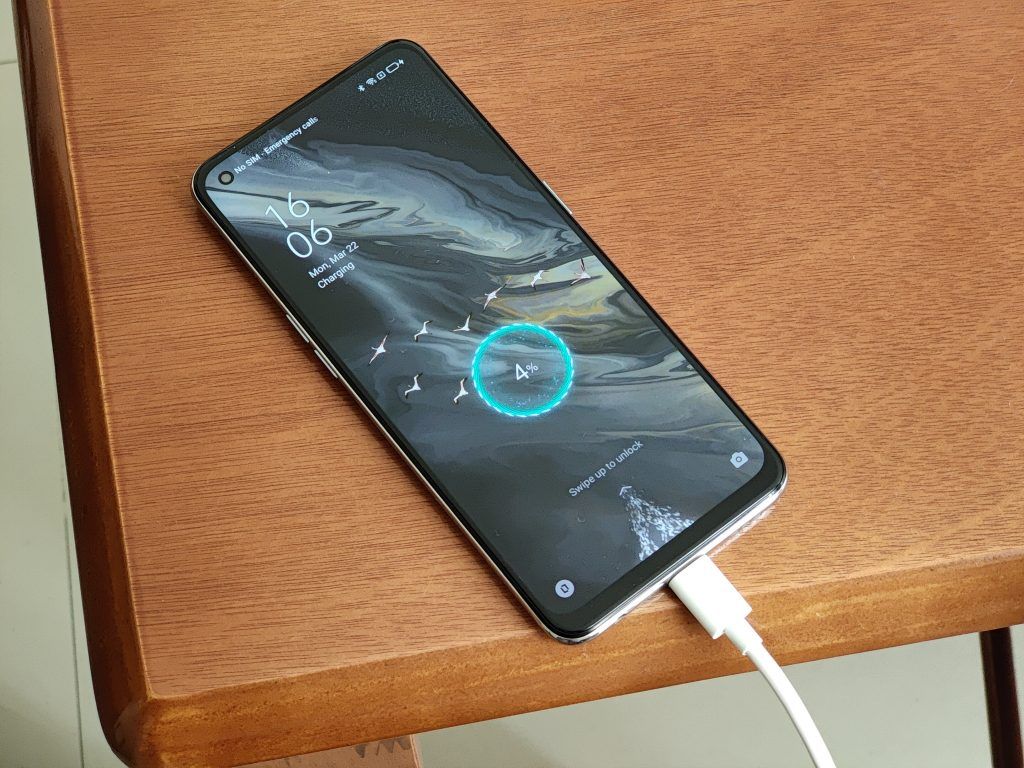 The OPPO F19 Pro features 30W VOOC Flash Charge 4.0 standard, which can charge up the smartphone from zero to 69 percent in just 30 minutes – and give 100 percent charge in only 56 minutes. That's not all, a 5 minutes charge gives you 2.9 hours of talk time. Even if you forget to charge your smartphone overnight, the OPPO F19 Pro can still be ready for a full work day's usage – even as you get ready to hit the road. This is simply majestic!
Solid performance & credentials too
The OPPO F19 Pro does not just offer a stellar camera experience, but also offers plenty of dough in the performance department as well. Heading the charge is the MediaTek Helio P95 SoC, which is well reputed for its performance credentials. It makes for a super reliable smartphone processor that can take care of lightweight tasks without breaking a sweat, and also manages the heavier workloads thanks to its performance cores. On this note, the MediaTek Helio P95 is also optimised for gaming, which is where most of the F19 Pro's performance is required.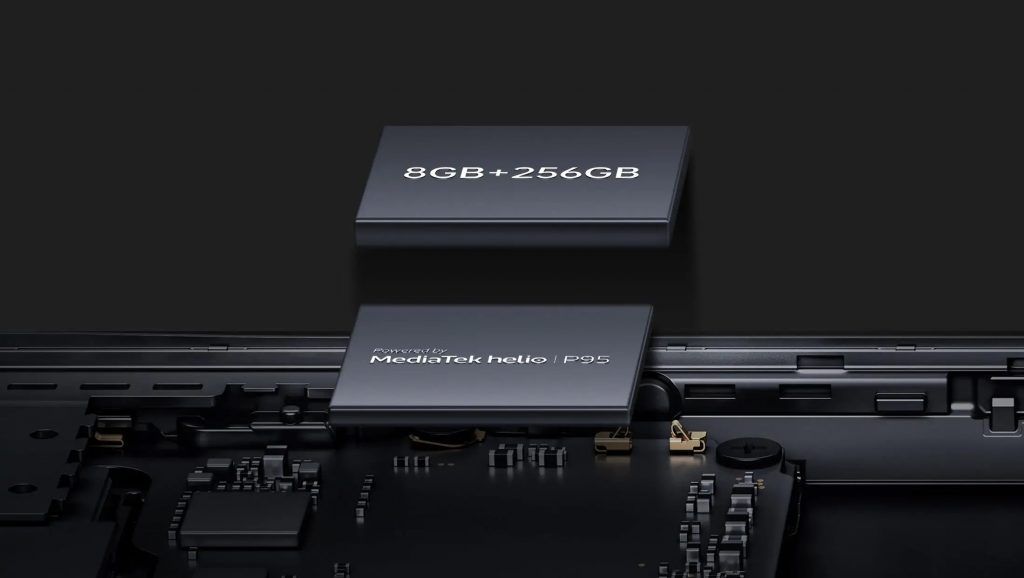 The smartphone gets a dedicated gaming mode to reduce distractions and free up memory space to give you the best possible smartphone gaming experience at this price point. This, coupled with 8GB of RAM and 128GB internal storage expandable up to 256GB, makes it one of the most reliable performers in both everyday tasks and heavyweight gaming. The phone also has a 8GB+256GB variant which will be available from March 25th. The OPPO F19 Pro actually punches above its weight by offering a near-flagship level gaming experience without frame drops and lags, and for this, is one of the best devices to buy.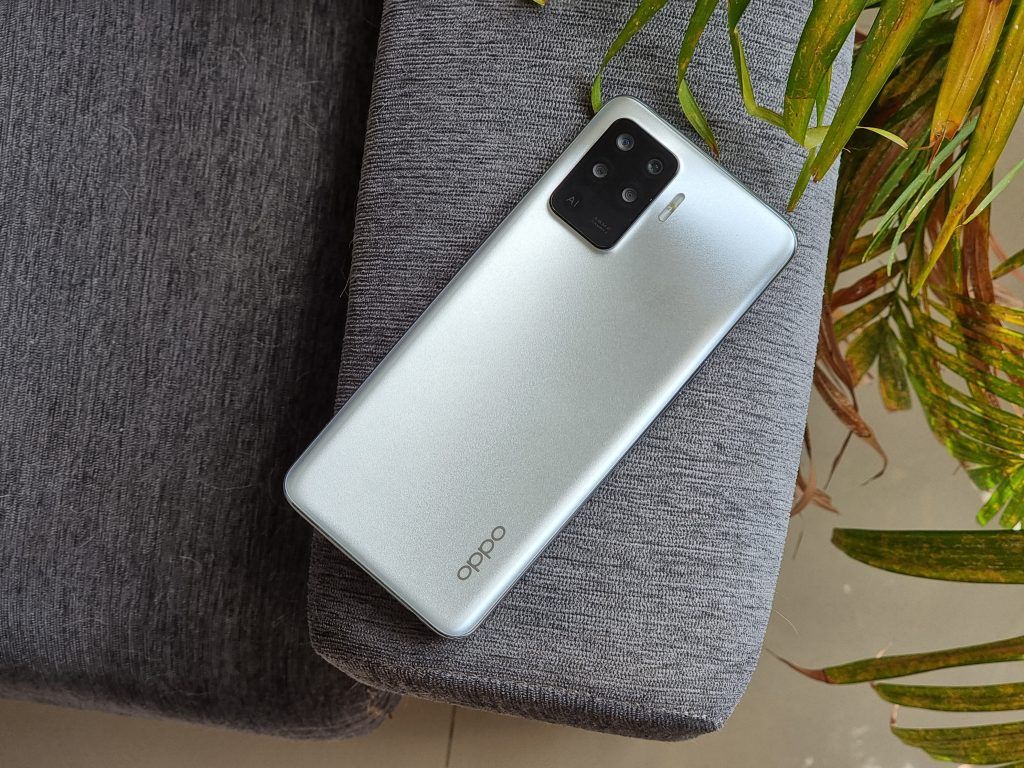 Ultra-sleek & smart design
One of the biggest strengths of the OPPO F19 Pro is its ultra slim body. The smartphone is only 7.8mm sleek, hence being super comfortable to hold. The slim bezels, coupled with the smooth and gently curved body of the smartphone, makes it great to hold. Its in-hand feel clearly reflects the finesse with which the smartphone has been built. It also weighs just about 172 grams, hence being one of the lightest smartphones around. This further helps it being one of the easiest to keep in pockets, and the overall refinement in engineering truly reflects in the way OPPO has succeeded in bringing all of the features together – without breaking the bank or the style factor.
Pricing, Availability & Offers
So go get your hands on the OPPO F19 Pro which is currently on sale across all mainline retailers and Amazon. The higher 8GB+256GB variant with even more storage is priced at Rs 23,490 and will go on sale from March 25. To add more value, OPPO is offering a special bundle deal wherein buyers of the F19 Pro+ 5G or the F19 Pro will be able to pick up the OPPO Enco W11 earbuds for Rs 999. They can also pick up the OPPO Band Style fitness tracker for Rs 2,499.
Those planning to buy the OPPO F19 Pro+ 5G are in for a treat as there is a range of discounts and cashback offers across a range of banks and digital wallets. This includes a flat cashback of 7.5% on HDFC, ICICI, Kotak, Bank of Baroda, and Federal Bank credit cards. There is also 11% instant cashback via Paytm and one EMI cashback with IDFC First Bank. HomeCredit and HDB Financial Services are offering zero down payment options, while Bajaj Finserv, ICICI Bank, and IDFC First Bank have a triple zero scheme.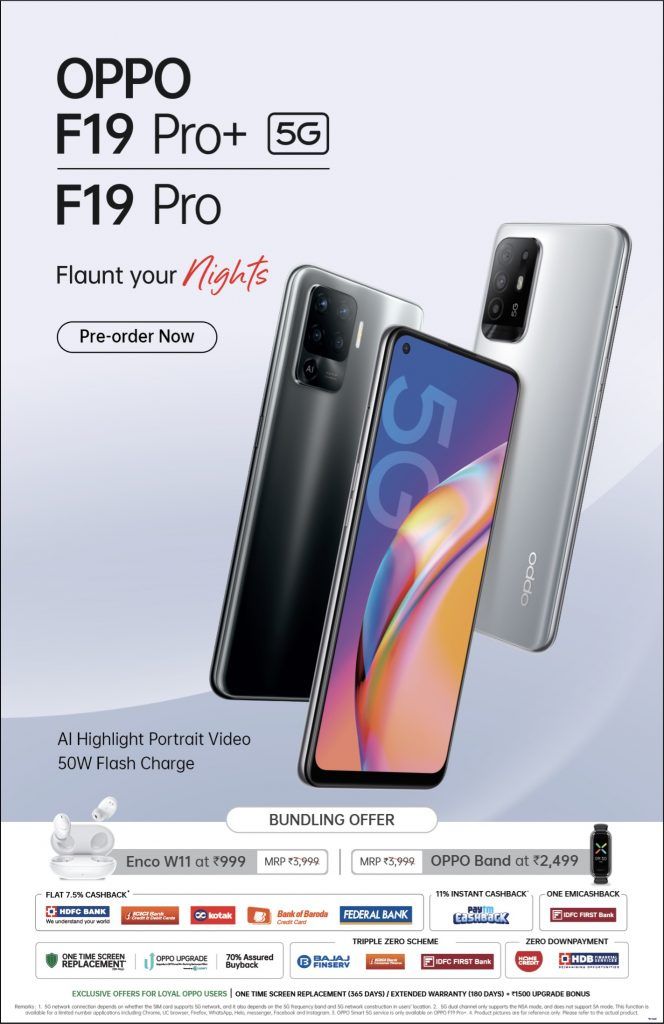 As if all this isn't enough, OPPO's existing users can avail of an additional one-time screen replacement offer that is valid for 365 days. Buyers can also get an extended warranty for 180 days along with Rs 1,500 upgrade bonus. One can avail of these offers via the OPPO AI WhatsApp chatbot.
Verdict
From power-packed features to stellar design, OPPO F19 Pro is an ultimate device in our recommendation. Amazing features like the AI Color Portrait Video, Night Plus, and Dual-View Video make it a must have device for all budding videographers and photographers. Add to it, the company's signature VOOC Flash Charge 4.0 fast charging and a slim stylish design- and you are looking at a marvel that you can absolutely not miss out on. The optimisations made to the software will ensure you continue using the OPPO F19 Pro for long and will definitely be your perfect companion to #FlauntYourNights.