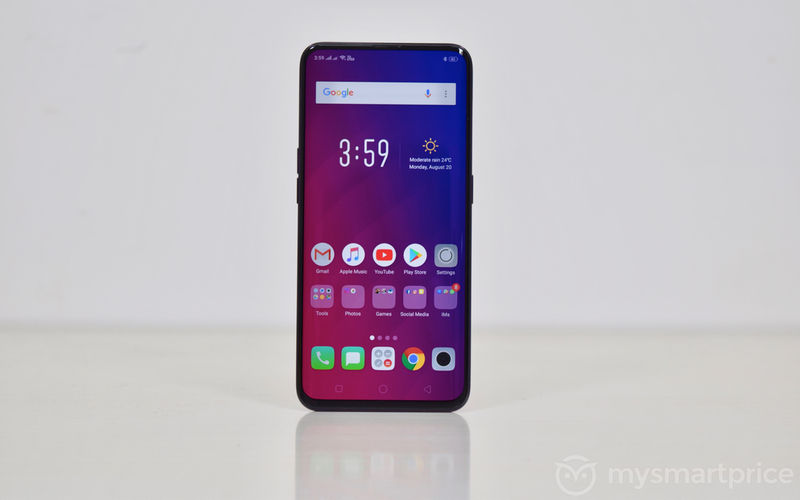 There seems to be a dampener of a news for all the excitement around the upcoming Oppo Find X with 10GB of RAM. The large RAM size would be the first in the world on any mobile device, as the highest the RAM goes up to in devices available now is 8GB, which itself is better than what many laptops come with. Now, there is a report that points to what a known leakster says — that the 10GB RAM Oppo Find X may not be released after all.
Oppo Find X 10GB RAM Not Coming Soon
If you remember, we had recently reported that the Oppo Find X was spotted online, first at the Chinese certification authority website TENAA and a while later on AnTuTu Benchmark. There was great anticipation around the launch of the phone, which seemed imminent thanks to these leaks, but no announcement in this regard was made by Oppo itself. Now, the credible tipster Ice universe has revealed (on Twitter) that the Oppo Find X 10GB RAM will not be released by the brand. We do not know the reason for this about-turn yet, but the obvious thing is that the RAM need not be 10GB on any device, at least not yet.
The 10GB RAM version will not be released. https://t.co/g2X7LSVYIg

— Ice universe (@UniverseIce) September 29, 2018
If you are a smartphone user, you can tell that a 3GB/4GB RAM is good enough in most budget and mid-range smartphones, while a 6GB RAM keeps things moving smoothly in flagship handsets. Some flagship and even some mid-range and budget phones are offering up to 8GB of RAM these days, which, if you ask any tech geek, is way more than what is required, and hence is a waste of money. Perhaps then the Chinese manufacturer realized that it had jumped the gun on this one, and so decided to pull back.
Also Read: Oppo Find X Review: Is This What Future Smartphones Would Look Like?
Other 10GB RAM Smartphones
While the said tipster has pointed to the cold feet developed by Oppo on its planned Find X 10GB RAM handset, we are not suggesting that there will not be any 10GB RAM handsets in the market anytime soon. Since hundreds of headlines were made out of the effort by Oppo to build and almost launch a new 10GB flagship handset, it is likely that other manufacturers have already started building their own.
Also Read: Samsung Galaxy A7: 5 Reasons the Triple Camera Phone is a Game Changer for Samsung in Mid-price Range
We would not be surprised to see a new flagship model or any of the existing ones with a 10GB RAM in the months to follow, especially as competition in the smartphone markets around the world is only getting tougher. The average buyer today is flooded with options to choose from, and as companies try to attract the consumer, they might just take the numbers game up a notch and launch a 10GB RAM smartphone soon. For now, all we know is that Oppo has backtracked on this plan.
Why Oppo Find X?
If you have not come across it yet, the Oppo Find X is a new and highly popular flagship handset by the Chinese brand Oppo, which is the parent organization of OnePlus and Realme. The Oppo Find X made headlines for its completely bezel-free display and slider cameras. It sports a 6.42-inch Full HD+ display and no fingerprint sensor, so you can unlock the phone with a password or the Face ID feature that makes the slider pop up for recognition of your face. Being a flagship product, it is powered by a Qualcomm Snapdragon 845 chipset which is paired to an 8GB RAM.
You get 256GB of internal storage and it cannot be stretched further. The rear dual camera is a 16MP+20MP setup and the front shooter is 25MP and enhanced for features by artificial intelligence. The battery is 3730mAh and the handset gets VOOC flash charging that can provide up to two hours of talk time in just five minutes of charging.
You can buy the Oppo Find X from Flipkart for Rs 59,990 in Glacier Blue and Bordeaux Red colours.