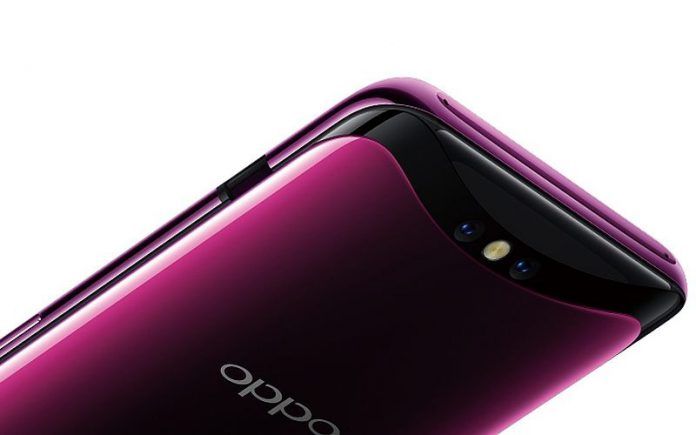 The OPPO Find X (review) and Vivo NEX (review) could launch with 5G support next year, and the latest images give us more evidence regarding these plans. both Vivo and OPPO were the first smartphone manufacturers to introduce flagships with incredible screen-to-body ratios, and this was made possible with motorised sliding camera mechanisms.
Phone makers are continually exploring new ways to make their devices stand out and our guess is both Vivo and OPPO want to be the first OEMs to launch 5G-ready handsets in 2019. Chinese manufacturers are well-known for adopting newer technologies before they become mainstream, such as Huawei incorporating Force Touch on its Mate S before Apple did on its iPhone 6s family.
OPPO Find X Spotted Running Snapdragon 855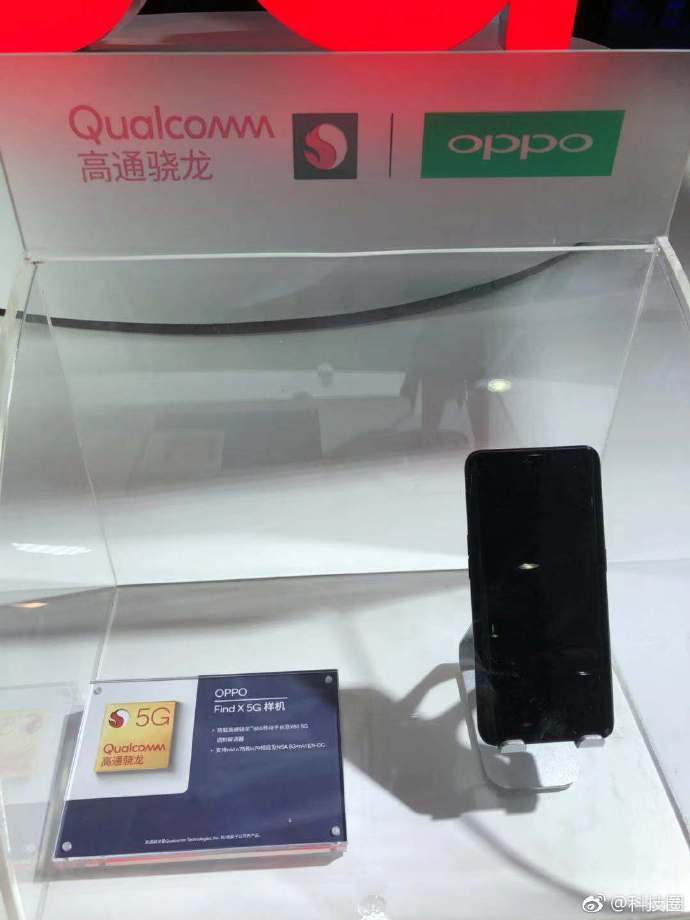 An image of an alleged OPPO Find X has been spotted on Weibo showing the flagship placed on a demonstration booth. Both Qualcomm's and OPPO's names can be seen in the image, along with the device supposedly running the Snapdragon X50 5G modem. The caption of the picture states that it is a 5G prototype and features the 7nm FinFET Snapdragon 855 too, indicating that OPPO could be launching an upgraded version of the Find X.
Unfortunately, the Find X does not seem to be powered on. Because of that, we don't get to see the simulated 5G network sign in action. Going by the these photographs, it seems OPPO will retain the design of the previous Find X powered by Qualcomm's Snapdragon 845. The Find X already has a solid design and we don't see many people complain about it so long as they are getting the speed upgrade of 5G. From OPPO's perspective, this move will help them save money on the design part.
Despite the warm welcome from the brands, industry watchers anticipate that the speed benefits of 5G will not be prominent in 2019 due to lack of worldwide adoption. Instead, experts have cautioned buyers to have patience, as 2020 is when we'll most likely see 5G connectivity in full swing.
Unsurprisingly, Vivo too does not want to get left behind in the race of 5G adoption. After all, it was the first manufacturer to introduce a motorized camera on a smartphone, prompting the OPPO to bring one of their own 'sliding camera' devices to the market. When it comes to a potential launch, both Vivo and OPPO are expected to release their 5G-ready phones during the second half of 2019.
OPPO Find X 5G-Ready Variant: What Other Changes to Expect?
Apart from the 5G modem that's integrated with the Snapdragon 855 chipset, there is not a whole lot OPPO can do when it comes to the internals. However, 5G modems will reportedly generate a lot of heat, so OPPO could ensure its new and improved Find X comes with an active cooling solution to keep temperatures in check. The company's ColorOS skin could be tweaked further to deliver a more refined experience. Lastly, the durability of the Find X could be improved.
Smartphones with motorized cameras are all the buzz these days, and if you find it fascinating enough, make sure to check out our Vivo NEX video review below. The customer might question the longevity of the camera mechanism, but Vivo has reiterated that the motorized function has a long lifespan and by the time it fails, you'll have probably moved on to a new device anyway.
Thanks for reading till the end of this article. For more such informative and exclusive tech content, like our Facebook page