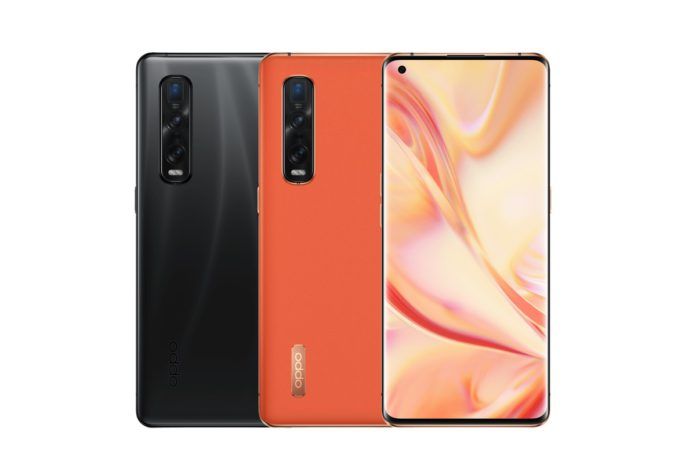 It's been just a few days since Chinese smartphone major OPPO announced the launch of the OPPO Find X2 series. The latest members of the Find X series include the OPPO Find X2 and the Find X2 Pro — both of which are nearly identical as far as specs go. Anyway, OPPO has now announced a list of countries where these two handsets would first go on sale. And yes, the list does include India. In a related report, folks over at DisplayMate have carried out a comprehensive test on the screen used on the OPPO Find X2 Pro and came out impressed. They have dubbed the display used on the phone to be among the best currently available for any smartphone.
Let us take a closer look.
OPPO Find X2 Launch Countries
The list of countries where the OPPO Find X2 Series would first go on sale is as follows:
Australia, France, Germany, India, Italy, Japan, Kazakhstan, Kuwait, New Zealand, Pakistan, Qatar, Romania, Russia, Spain, Switzerland, Turkey, Ukraine, United Arab Emirates, Saudi Arabia, and the United Kingdom.
The company is yet to officially announce a launch date for India. As of now, OPPO seems to be busy promoting the recently launched OPPO Reno3 Pro.
OPPO Find X2 Pro Display Details
Moving on to the display, we all know that the OPPO Find X2 Pro gets a 6.7-inch QHD+ (1440×3168 pixels) AMOLED display with support for 120Hz refresh rate, and up to 240Hz touch sampling rate. Folks over at DisplayMate which is known for their comprehensive, objective display tests were left impressed by the Find X2 Pro's AMOLED panel which they said was "very impressive excellent top tier World-Class smartphone display with close to text book perfect calibration accuracy and performance that is visually indistinguishable from perfect."
According to DisplayMate, OPPO has worked with Samsung for the display on the Find X2 Pro to optimize its support for HDR 10 content. The display is also superior to standard AMOLED panels, thanks to an additional screen calibration process that has been added to the manufacturing process. This means every display used on the OPPO Find X2 Pro took 26 seconds more to manufacture when compared to standard OLED screens. In fact, OPPO has reportedly filed two patents in connection with this. The result of this process is that the phone has excellent out of the box display accuracy.
Additionally, OPPO has implemented physics-based animations for the display, which helps the UI and the display accurately match up to the speed of your finger. Then there is an AI-based system that automatically adjusts the color temperature and brightness of the screen depending on ambient light. You can read the detailed DisplayMate test reports here. It is an insightful read for anyone interested in displays, display accuracy, and calibration methods.