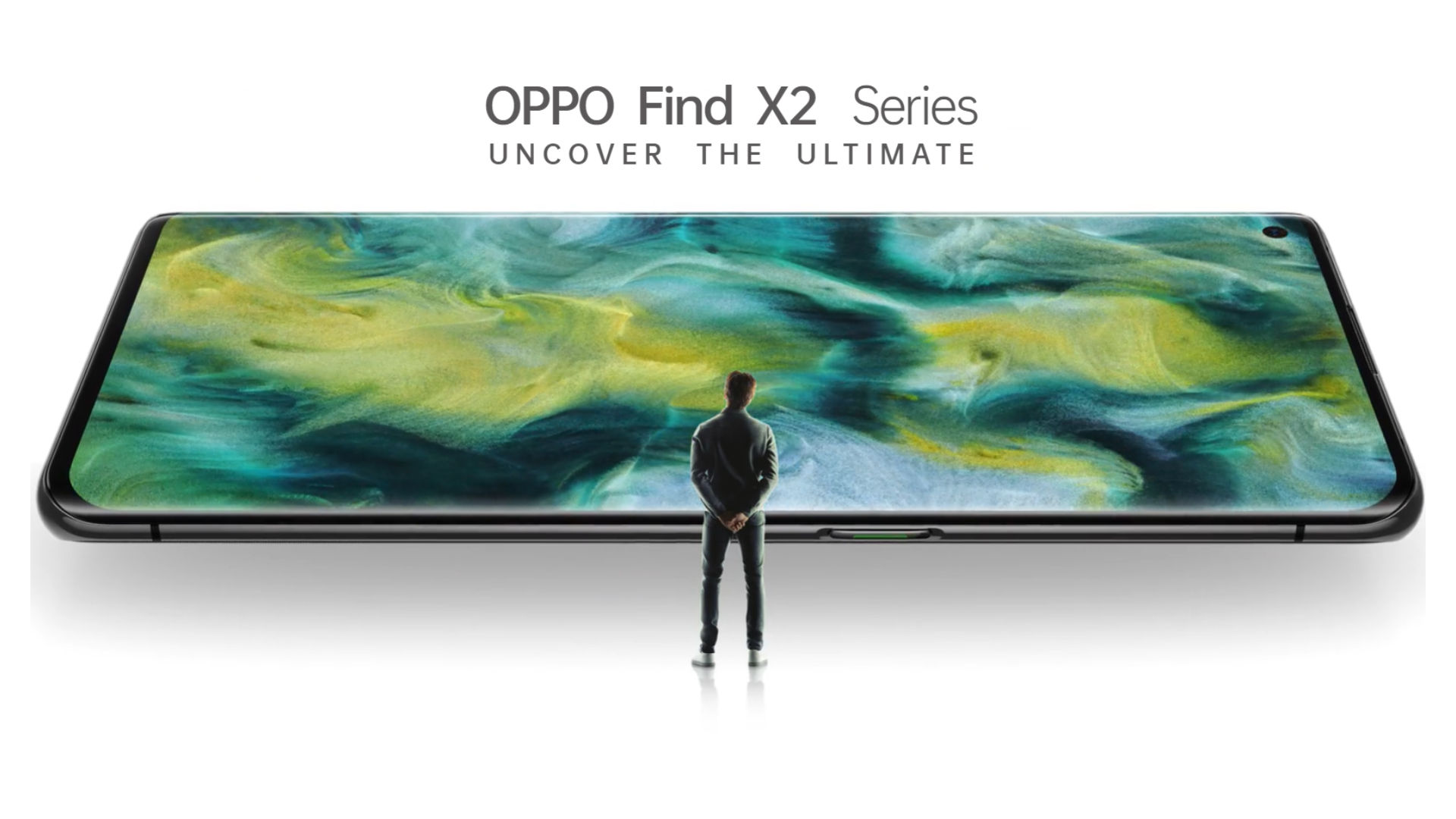 OPPO's fast-charging prowess is renowned world over. The brand's proprietary VOOC Flash Charge technology has transformed the way people view smartphone charging and has allowed OPPO to bring what is probably the world's best charging experience to its consumers.
An upgrade of its VOOC Flash Charge was SuperVOOC that was designed to further enhance the charging experience. The SuperVOOC Flash Charge was first added to OPPO's Find X smartphone, and since then has evolved even further. And now, with the OPPO Find X2, the bar has been set a notch higher, with a highly coveted 65W blazing fast charging tech that will put all other flagships to shame.
And unlike most other flagship phones in the Indian market, the OPPO Find X2 offers many more high-end features too, an industry-first 120Hz QHD+ OLED screen, power-packed Snapdragon 865+ processor, a super high-resolution selfie camera, stereo speakers with Dolby Atmos audio, advanced connectivity options like the 5G and Wi-Fi 6 and a great rear camera.
Well, let us take an in-depth look at all the features of the Find X2, and we are sure that you would fall in love with the smartphone.
World's first commercialized 65W blazing-fast charging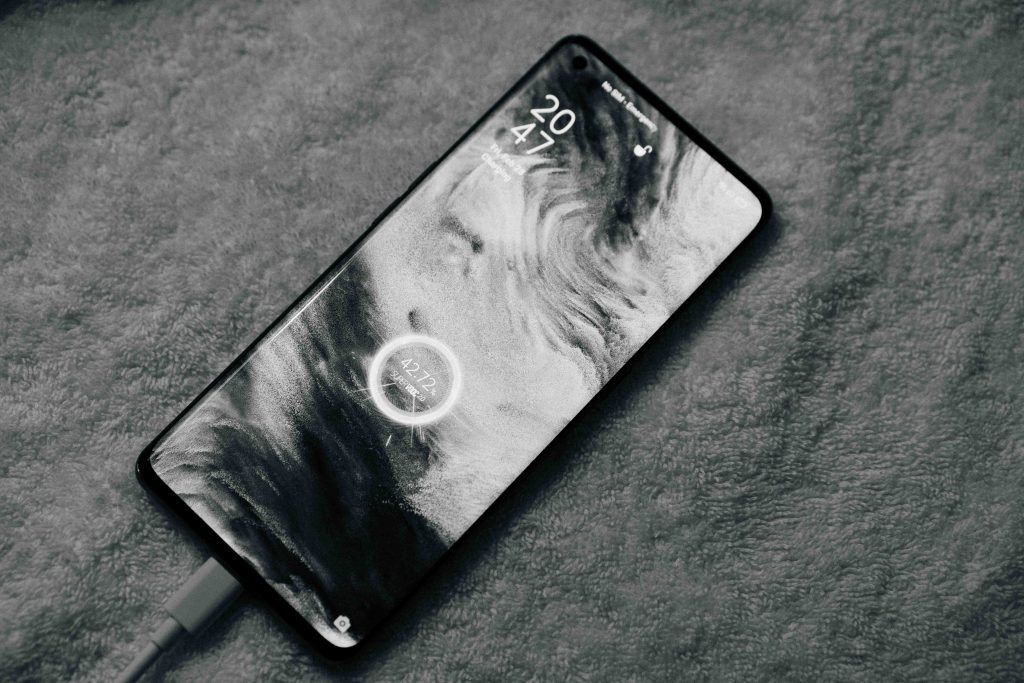 Our lives are tied to smartphones these days as it gives us access to everything from banking to groceries to being connected with each other. When your smartphone's battery goes out of charge, it puts a break to your life, especially when you have to head out soon. Waiting is not an option. This is when OPPO Find X2's world-first commercialized and #FastestChargeTechnology of 65W SuperVOOC 2.0 charging comes into play.
Just a 10-minute charge fills half your smartphone's battery, which is enough for you to get through the day. Even the full charge takes just 38 minutes. Who would have thought that we could, someday have a smartphone that charges so fast!
The display of your dreams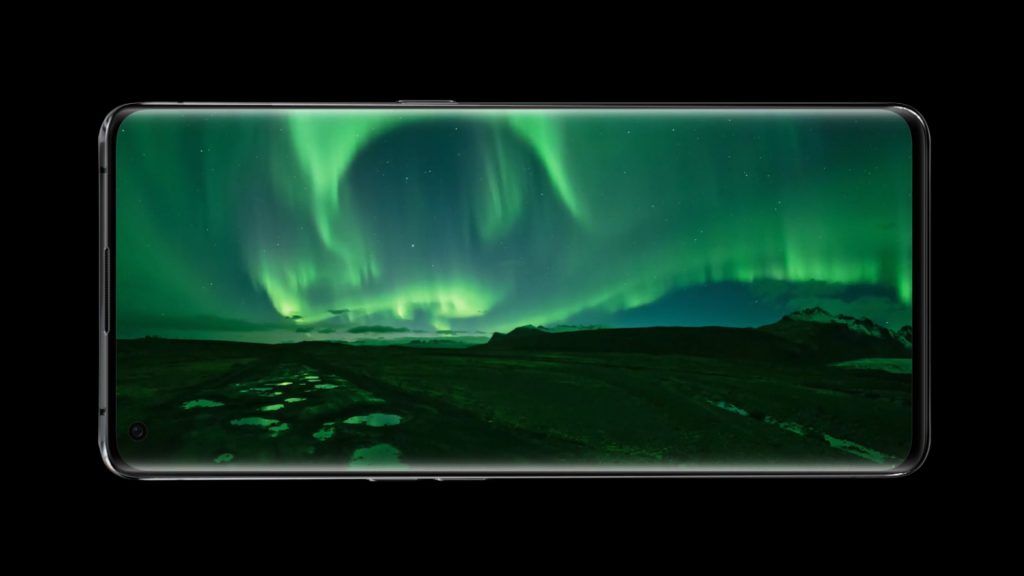 If you are getting a truly high-end phone, you might want it to have the best display in the industry. And the OPPO Find X2 aims to provide you a #TrueFlagshipExperience.
It has a massive, 6.7-inch OLED screen with QHD+ resolution and a 120Hz refresh rate. While the AMOLED technology makes sure that the content on the display is clearly visible under sunlight, the QHD+ resolution offers extremely sharp visuals on the screen. The 120Hz refresh rate takes the game even further by offering a super-smooth motion on the display. In fact, the OPPO Find X2 is the first phone in the industry to offer a 120Hz refresh rate at QHD+ resolution.
That is just the tip of the iceberg, though. The display of the Find X2 has a billion colors, unlike most other flagships that max-out at 16 million colors, a jaw-dropping, 1200 nits brightness, HDR10+, and 100% coverage of the DCI-P3 color gamut. Not impressed just with the numbers? Well, get this, the display of the Find X2 has been awarded an A+ Grade from DisplayMate, which is an industry-leading agency for display testing and an Eye Comfort certification from TÜV Rheinland. Baseline, there is no other phone in the industry with a display as great as the one in the Find X2 making it a #PerfectScreenOf2020.
Power that you can never get over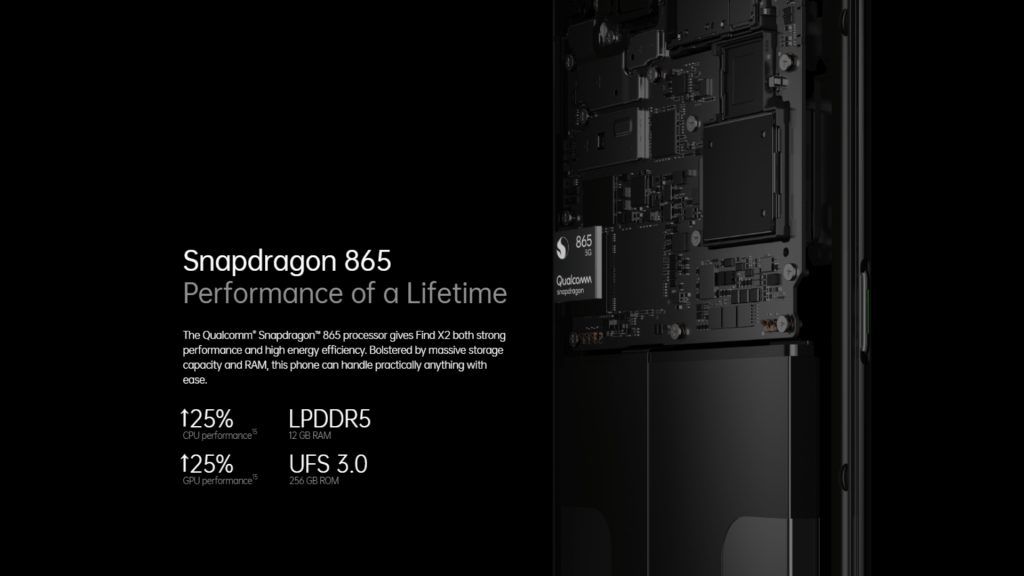 The OPPO Find X2 comes with the most powerful processor in the industry, the Qualcomm Snapdragon 865. Mated to the chipset is jaw-dropping 12GB of RAM and 256GB storage. What is even interesting that OPPO has an LPDDR5 module for RAM and UFS 3.0 module for storage, which are the fastest in the industry. This combo of processor, RAM, and storage, is simply the best that you can get in the market. With the Snapdragon 865 SoC and 12GB of RAM, all your games and heavy tasks will run at a super smooth pace, without any hiccups. Whereas, the 256GB of storage will make sure that you never run out of storage.
Next-level imaging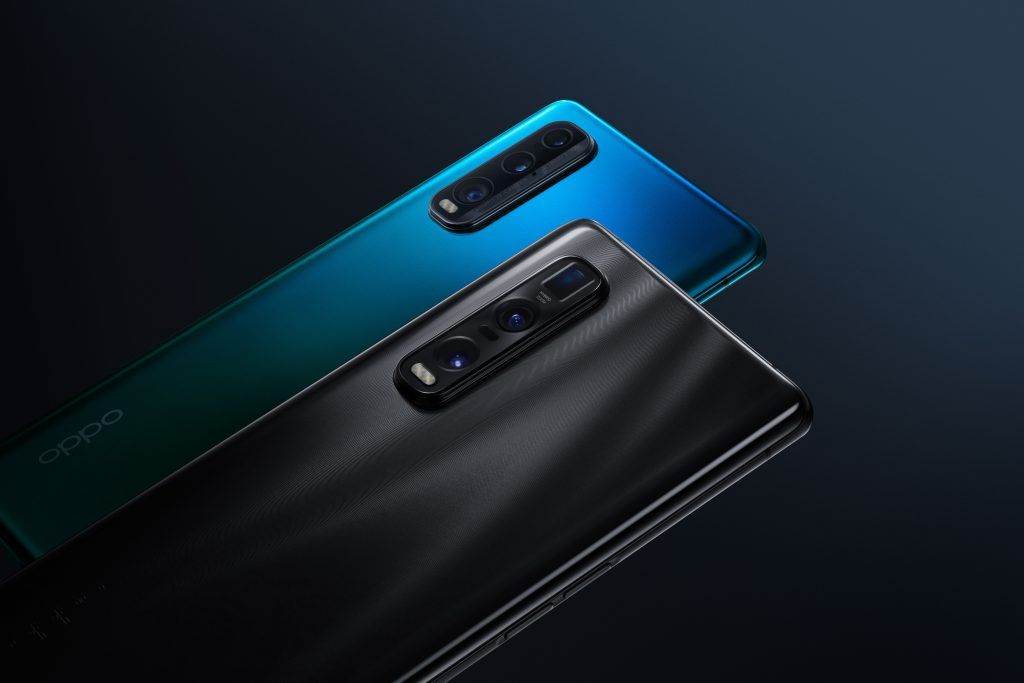 Imaging has become one of the most important aspects of a smartphone, especially when it comes to flagship phones. And the OPPO Find X2 goes a step further and captures images better than even some dedicated cameras.
The Find X2 has a triple-camera setup at the rear. The main camera is a 48MP sensor with laser AF and OIS that captures every single detail in the scene and guarantees blur-free images even when you don't keep your hand steady while taking the picture. If you need to capture images with zoom, the Find X2 offers a 13MP telephoto camera. For wider scenes, OPPO has you covered with the 12MP ultrawide camera giving you an ultimate clicking experience
More features for more excitement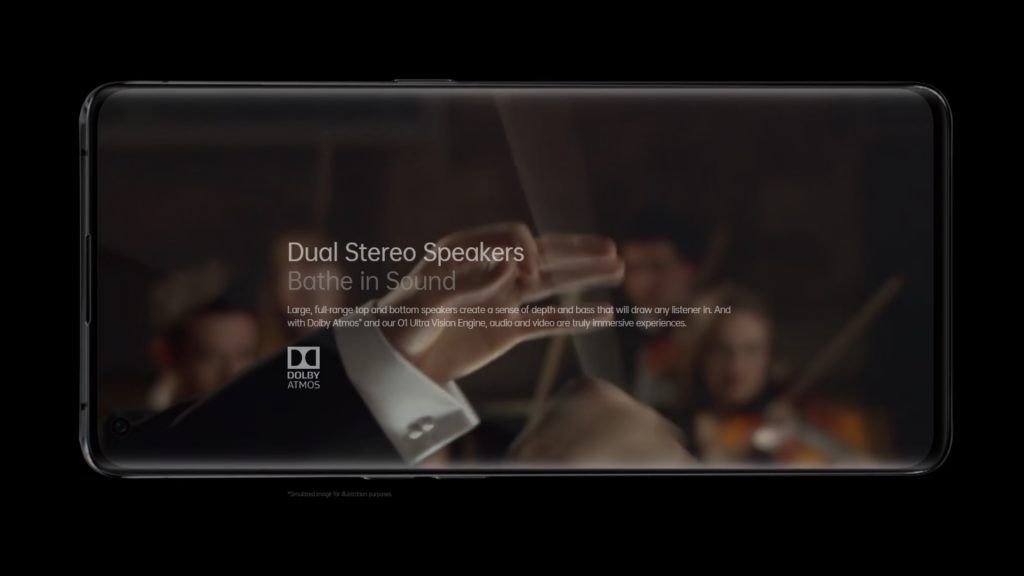 The features that we have discussed until now are just a few highlights of the Find X2. What makes it even special are its additional useful features. To start with, you get an IP54 splash resistance body, which makes sure that your phone stays safe even when you spill water on it. While we are on the topic of durability, it is worth mentioning that the phone has Corning Gorilla Glass 6 on either side, protecting it against accidental drops.
With our phones containing all the important data related to our life, security becomes an important concern. Well, you can rest assured that no one can access your Find X2 with its in-display fingerprint scanner. Then come the stereo speakers of the device which offer a great multimedia experience. The Find X2 is ready for the future as well with its 5G cellular connectivity. In fact, the Find X2 is one of the very few 5G-equipped phones in India. With the OPPO Find X2, you don't have to spend money on upgrading to a 5G phone when India gets the 5G connectivity.
Your smartphone should also look uber premium when you talk about the design. And the OPPO Find X2 does justice in terms of design as well. The phone has an excellent screen to body ratio, slim body, a premium metal frame, and a unique and premium-looking design pattern on the back panel. With the Find X2 in your hands, be ready to get the attention everywhere you go.
An example for an Ultimate Flagship Experience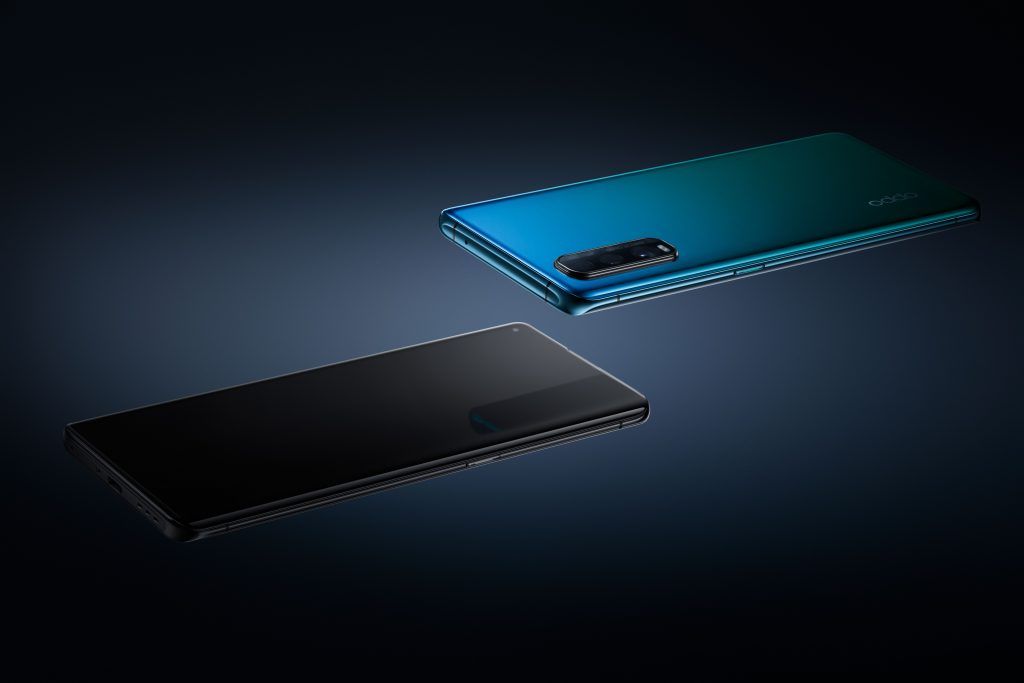 OPPO outdoes itself every time when it comes to fronting tech innovations in charging, and the Find X2 carries forward that legacy with aplomb. With possibly the best fast charging technology that beats all other flagships, OPPO Find X2 has once again delivered superior user experience.
Plus, with its plethora of ultimate flagship-level specs, especially in the display, processor, and design departments, along with one of the best stereo speakers, splash resistance, and fast connectivity, you will not find anything better. And you get all these features at just INR 64,999. There is no other smartphone in the Indian market that offers a feature set as great as the one that Find X2 offers.
But wait! The story doesn't end there. You will be happy to know that there are some great offers going on the Find X2. You can get an INR 5,000 instant discount on the smartphone if you make the payment through HDFC bank credit or debit card. So, the effective price of the smartphone comes down to just INR 60,999. If this deal wasn't already a great deal, OPPO is also offering a one-time screen replacement, international warranty, screen guard, back cover, and pick up and drop service free of cost.
Don't miss out on this OPPOrtunity to flaunt the super amazing Find X2. To get your hands on the best tech innovations from OPPO Go to Amazon India and purchase OPPO Find X2, the Ultimate flagship device of the year 2020 for yourself today.