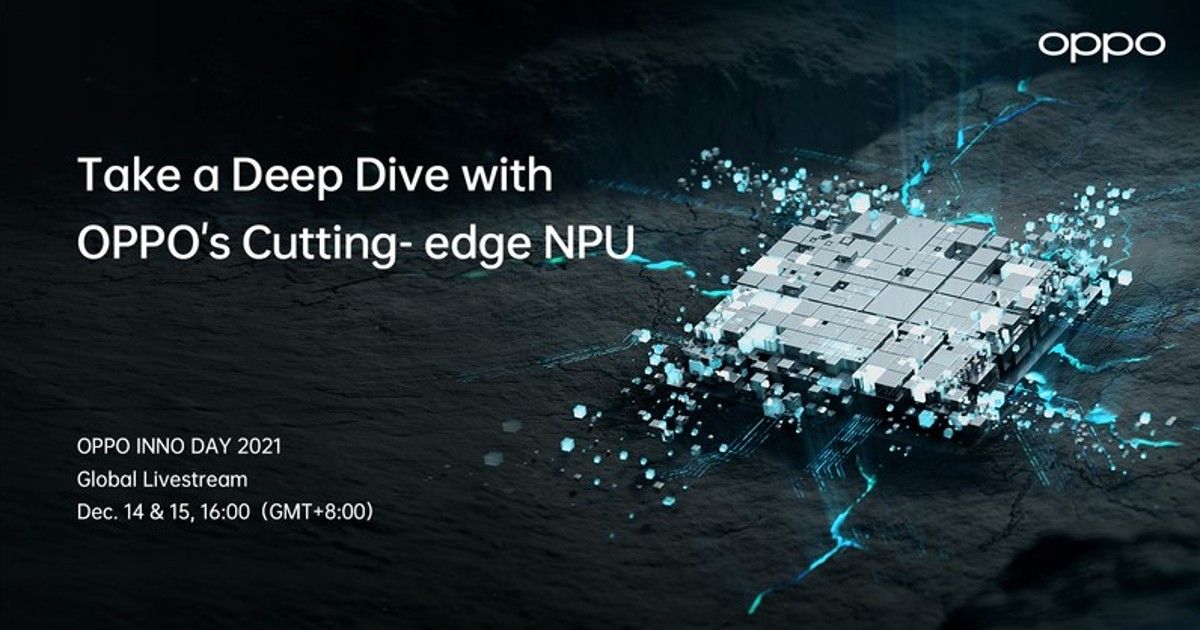 Oppo is set to host its Inno Day annual technology showcase event in Shanghai, China on December 14. Now, ahead of the event, the company has announced that the key highlights of the event will be its first generation neural processing unit (NPU), as well as a pair of third generation augmented reality (AR) smart glasses. The company will also talk about other work that it has done on new technologies, which may include a retractable camera setup, as well as a 'digital human' model.
Oppo has already revealed that the NPU will be called MariSilicon X. However, the details of the capability of the NPU are yet to be revealed. A neural processing unit has become increasingly commonplace as a co-processor unit working alongside the main processor cores. The latter takes care of a bulk of intelligent task automations, which leaves the core processor free to take on intensive tasks such as rendering augmented reality (AR) visuals, or process increasingly realistic graphics in video games.
Oppo is also expected to launch a new generation of its smart AR glasses, after it showcased its first concept of smart glasses back in 2019. The company's teasers appear to suggest that the glasses will feature lighter lenses than before, but the real question will be if the frames are also lighter than before. Since the conceptualisation, companies have been looking for ways to create lighter AR glass frames – which feel more natural in terms of form factor.
Oppo has also showcased a retractable camera concept, which it will showcase at the event. The company has shared a teaser, showcasing a retractable lens element on a smartphone. The module looks similar to the retractable, folding zoom lenses that can be spotted even today in compact digital camera bodies. It is highly likely that the concept will enable a longer range of optical zoom, than what is presently feasible. However, more details shall only be revealed closer to, or at the event itself.
The company statement on the event also says it will showcase its work on "digital humans", which sounds similar to the Samsung Neon concept that was showcased previously.