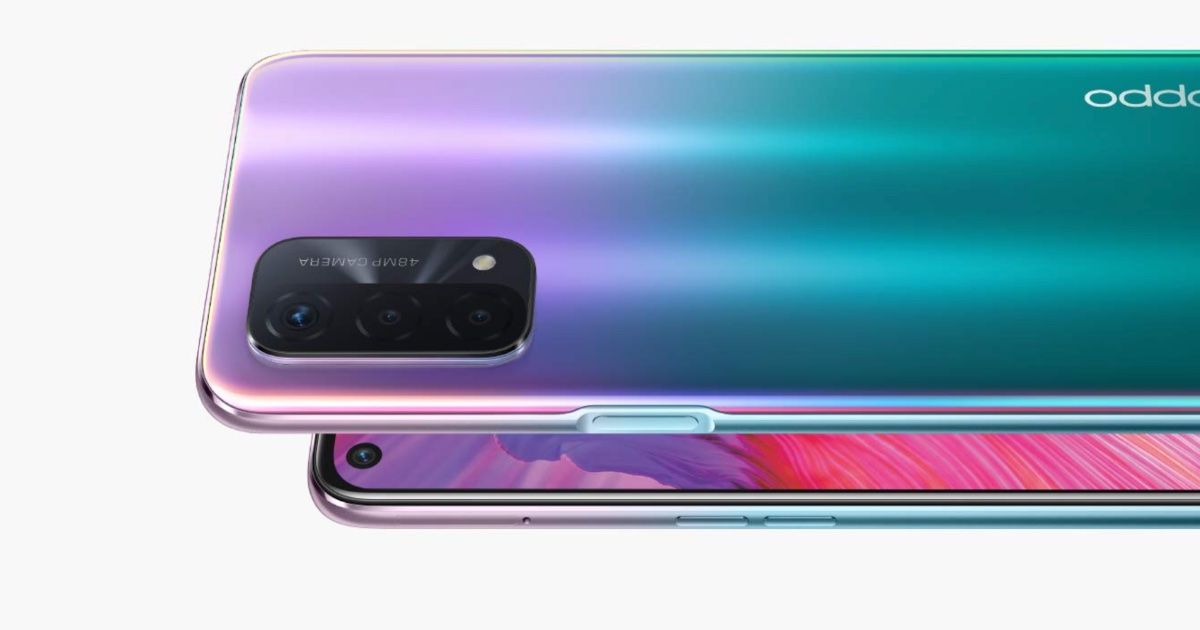 Chinese smartphone maker Oppo announced its e-store in India today, giving customers an alternative to Amazon for buying Oppo's devices. The company also announced some launch offers, which will go live on May 11 and will be valid till May 17. "Customers will now be able to access the one-stop-shop for all innovative and latest OPPO products on the e-store ranging over 80 varieties across budget and premium smartphones, IoT products, and wearables," the company said in a press release. Oppo is also trying up with various banks to offer specific discounts and no-cost EMI options for their users.
According to the company, HDFC, Standard Chartered, Kotak and Bajaj Finserv customers will be able to avail no-cost EMI options on the new Oppo e-store. HDFC, Kotak and Standard Chartered customers will also get an additional 10% discount when they use their credit or debit cards. There's also a 1 rupee flash deal on some of Oppo's wearables, including the Oppo W31 and W11 true wireless headphones. For the Oppo Band Style the company is offering an 80% off flash sale on the platform. The same is also applicable for the Oppo A5 (2020), Oppo A5s, Oppo F11, Oppo F15 and the Oppo Reno 10X Zoom smartphones.
Further, there's a 1 rupee "Mystery Box" sale, through which companies can get "anything from" the Oppo F19 Pro+ to the Oppo Band Style. The company is also offering a bundle for certain products, which will save customers up to Rs. 1000. This includes the Oppo Reno5 Pro or Oppo F19 smartphones and the Oppo W31 true wireless headphones, and the Oppo A15s smartphone and and the Oppo W11 true wireless headphones.
Lastly, there's a new "spin-to-win" feature that will allow customers to win the Oppo Reno5 Pro, Oppo A53, the Oppo Enco X headphones, the Oppo Band Style or coupons worth Rs. 50, 100 or 150.
The online store will be part of Oppo's website and the company will also be making an app for the same soon. Here's a list to sum up the offers, as shared by Oppo.
Opening Offers*

Product Category

10% instant discount and no-cost EMI (Kotak, HDFC, Stand Chartered)

all Smartphone category

1-rupee flash deal for OPPO wearables with limited units, up to 80% off flash deal for OPPO smartphone with limited units

W31, W11, OPPO Band Style (Vanilla & Black), A5 2020, A5s, F11, F15, OPPO Reno 10x Zoom

Add 1 rupee to Buy Mystery box in which you will get one of them:

F19 pro+

OPPO Band

W31

Bluetooth Speaker 

Power bank value (1099/1999)

A31, A53, A12, F19 Pro, A53s, A74, A54, Enco X

Buy bundle to save more 1000 rupee

Reno5 pro (8+128) + W31—-1000 rupee off

F19 (6+128) +W31—-1000 rupee off

A15s(4+64)+ W11—-700 rupees off

F17 pro(8+128)+ W11—-700 rupees off

Spin to win OPPO Reno5 pro, A53, Enco X, OPPO band, 50-rupee coupon, 100-rupee coupon, 150-rupee coupon

OPPO Reno5 pro, A53, Enco X, OPPO band, 50-rupee coupon, 100-rupee coupon, 150-rupee coupon