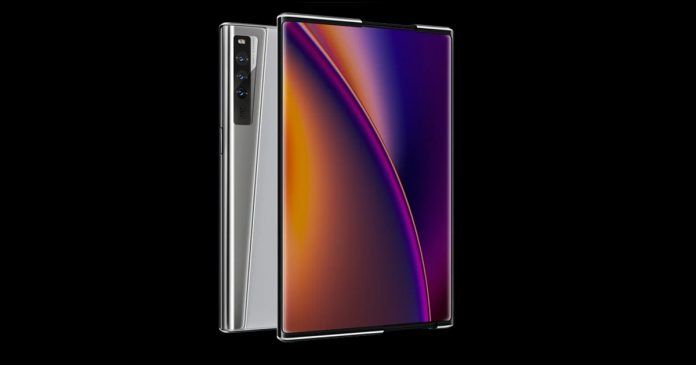 OPPO the smartphone manufacturing brand has recently revealed a rollable concept phone called the OPPO X 2021, at the Inno Day 2020. The highlighted feature of the phone was its 6.7-inch rollable display design that expands from the side and offers a 7.4-inch display. Rollable display design phone is going to be the next-generation smartphone. However, OPPO has told Android Authority that the company is not planning to release the phone commercially in future. 
"Although there is no plan for its commercialization in the short term, it will serve as a guide for the transformation and evolution of future product form factors," OPPO told Android Police in response to an emailed query. "Commercialization requires market research and business justification, and may take some time," Oppo added.
In simple words, the company has confirmed that it will not release the rollable phone commercially. But the company might use the concept phone for the development of its other phone designs. Notably, Android Authority report also suggests that the company has confirmed that it's using "plastic surface on the screen" but it will use "hardcover" to improve the toughness of the display. This means the sustainability of the rollable phone display will be equivalent to the durability of foldable smartphones. 
Why OPPO is not Ready for Rollable Phones
It can be possible that the company is not ready for the mass production of rollable displays. In a recent press conference, OPPO's Hardware Structural Engineer Jin Xiang claimed that the OPPO X 2021 has gone through 100,000 curls tests and there won't be any problem if a user is opening and closing the display 50 times a day.
However, it seems OPPO have to make some changes with its production lines before making the rollable handsets up for sale. OPPO is a big smartphone manufacturer in China and if the company is facing issues with the production of the rollable display then we can expect that other OMEs are also facing the same.
Meanwhile, if you are very curious to get your hands on a rollable smartphone which is going to launch commercially then you have to wait for LG's Project B. The rollable smartphone from LG is expected to make its way to the global market in March 2021. Let's see when the company is planning to launch the smartphone.
According to the previous leaks and rumours LG Project B was named after CEO Kwon Bong-Seok. However, it also said that it's just an internal code name for the device and the phone will launch under a different moniker.