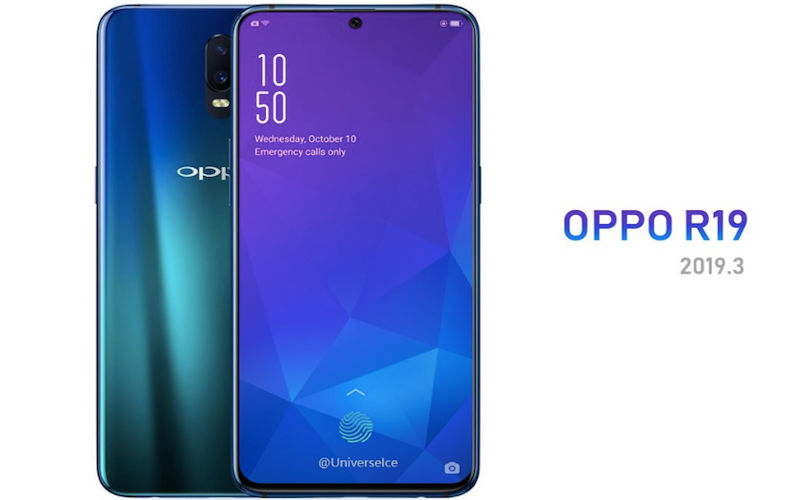 OPPO is known to come out with new R-series smartphones in China by the end of Q1 every year. This year, it would have been the OPPO R19. At the moment, however, the company has been focused on releasing its latest F-series smartphone, the OPPO F11 Pro, for which a teaser video went live recently. In the comments section of this video posted on Weibo, OPPO Vice President Brian Shen broke the news that there won't be an OPPO R19 being released this year.
This news comes as a bummer as we were excited to see what the brand would do with the series. In a following comment, Shen further gave disappointing news regarding his experience with foldable smartphone technology. He says that upon spending time with an engineering prototype, he doesn't feel foldable functionality adds any special value to the overall experience. In his opinion, the technology doesn't offer significant enough improvements in intractability for the user.
Nevertheless, the company will go ahead and release a foldable smartphone soon. This phone will also combine 5G support and AI-based software. Shen's reasoning for releasing this phone is in an attempt to "seize the high ground at least." It shouldn't be too long before we see tangible results for OPPO as leaks have pointed towards a Snapdragon 855-equipped OPPO Find Z to be in development. Perhaps the Find Z is also the foldable smartphone, which would make sense as the letter Z does resemble a double-folded contraption in a way.
OPPO's Current Focus Is On Pop-Up Camera Phones For Emerging Markets

In the meantime, OPPO's primary focus is to target the pop-up camera scene. According to Shen, the brand wants to push raising-camera mechanisms to emerging markets. Considering the F11 Pro is about to make its debut in India, this strategy is already underway. Pre-orders for the F11 Pro are rumored to commence on February 22, with sales to begin soon after. While we don't know the exact megapixel mount for the selfie pop-up shooter, it has been teased that the phone will offer a 48MP + 5MP camera configuration on its back.