While 5G is certainly the future, the present is all about video creation. From flaunting our lives on Instagram Reels, to becoming cinematographers of our own, the video capabilities of our smartphones have kept us engaged and entertained. OPPO, a global smart device brand, has always been at the thick of things, as far as the smartphone camera is concerned.
The brand's R&D efforts have not only overhauled mobile camera innovations, but also helped it pioneer technologies such as motorized rotating camera, 10X Hybrid Zoom, and many other industry first innovations. OPPO is relentlessly putting efforts in developing amazing features in the camera technology and there's no stopping for the brand. The latest OPPO Reno5 Pro 5G goes all in on video, giving users a host of features and abilities to create premium quality videos.
We used the Reno5 Pro 5G for a few days, playing around with all the camera features and here are our thoughts –
AI Highlight Video
One of the focus areas of the OPPO Reno5 Pro 5G is shooting videos in just about any light conditions. To do this, OPPO has introduced an innovative and industry-first feature, AI Highlight Video, which automatically detects whether the video needs more light or whether the backlight is too strong, and adjusts the parameters accordingly. It combines OPPO's Ultra Dark Mode and HDR mode and applies them wherever and whenever required.
The AI Highlight Video feature relies on OPPO's industry-first Full Dimension Fusion Portrait Video System, a fantastic piece of tech that automatically adjusts the ambient light and contrasts to highlight facial features when shooting a video. You can try out this feature when capturing bonhomie among friends during sunrise or sunset, or inside a cafe with bright interiors and get excellent facial details in videos. While hardware can guarantee basics of image quality, the innovation of advanced algorithms can take that to the next level. The best smartphone imaging technology offers a careful integration of hardware and algorithms to enhance the user experience, depicting the real power of software innovations. Built on the Quality Enhancement Engine and the Portrait Perception Engine, the OPPO Full Dimension Fusion (FDF) System integrates powerful hardware with intelligent algorithms and processing technology. Together with OPPO's years of experience in portrait imaging technology, the Reno5 Pro 5G provides an unmatched video experience for a smartphone.
Dual View Video
A lot of us have gotten aboard the reaction trend. We see an episode or a video online, and record our reaction and post on social media. With the OPPO Reno5 Pro 5G, you can simultaneously shoot from the rear and front cameras. This allows you to both record the source video from the rear camera, and record your reaction from the selfie camera. The feature reduces the time to create such videos significantly. Creators also like to get together for a face-to-face chat, and with webinars becoming the new normal, Dual View Video capture from the OPPO Reno5 Pro 5G makes arranging such events even easier.
AI Color Portrait and Monochrome Video
Creativity is the name of the game when making videos for social media. And while desktop software allows for a lot of effects and filters in videos, doing so is also complicated and requires intensive training. But thanks to the OPPO Reno5 Pro 5G, you can create such creative videos straight from the camera app. One of the amazing features is AI Colour Portrait which lets you pick a single colour to show up in the video. Everything else is monochrome. Going to a beach with a colourful umbrella? Try out this feature and keep the focus on that umbrella while everything else is in black and white. You can also choose to highlight only the reds, greens or blues in a video using the Monochrome Video mode.
Ultra Steady Video 3.0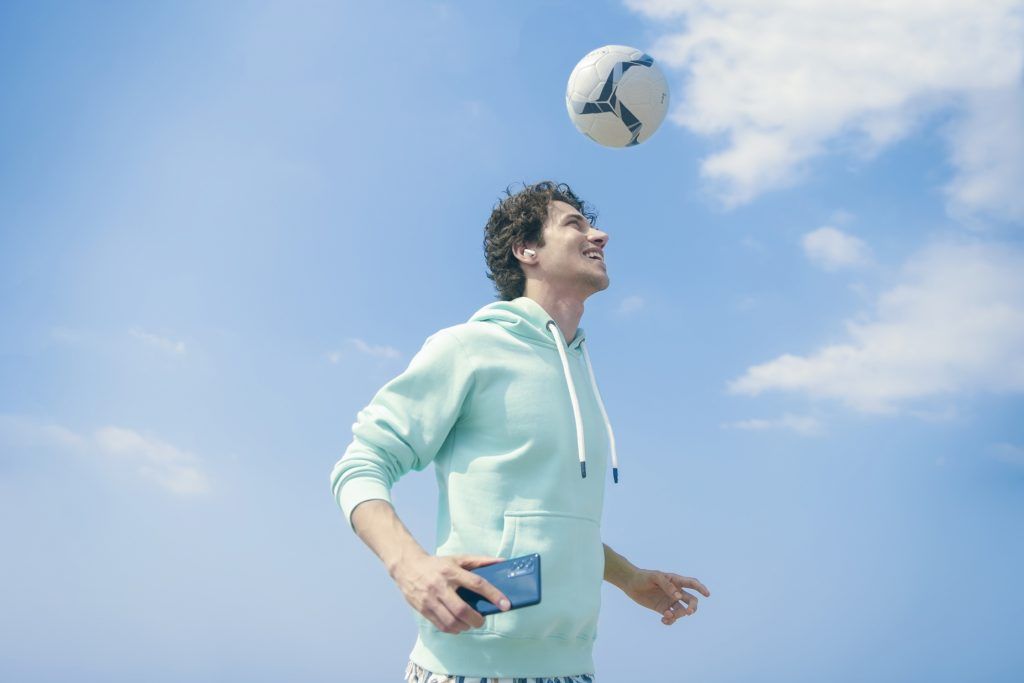 Shooting objects in motion has been quite tricky for mobile cameras, but not anymore. The OPPO Reno5 Pro 5G's Ultra Steady Video 3.0 weeds out this issue completely, by letting you take stable, high-quality videos in the shakiest situations. Whether you are running with your phone while vlogging or want to record dance movements, this device will ensure the video remains focused at all times. Furthermore, Ultra Steady Video 3.0 includes multiple stabilisation modes including Front Steady Video for the selfie camera, Ultra Steady Video on the main camera and Ultra Steady Video Pro for the wide-angle camera. The OPPO Reno5 Pro 5G allows users to simultaneously use Front Ultra Steady Video and AI Highlight Video to create both stable and clear portrait videos.
Slow Motion Video
The OPPO Reno5 Pro 5G features 960 FPS smart slow motion video recording. OPPO employs a four-fold frame interpolation algorithm which can detect and record moving objects automatically. Use the feature to shoot a movie-like dramatic sequence or for recording a reaction in slow-motion. Have a pet who is super active? This is the feature that will bring out the artist in both of you.
SOLOOP
Becoming a video creator on the go is much easier, thanks to OPPO Reno5 Pro 5G's smart video editor- Soloop. With just one tap, it will take you from shooting to editing. Soloop can also intelligently edit your video, or give you the tools to become a pro editor yourself. This feature can also auto generate filters or music to enhance the final video, or you could simply choose what you want to add. With the Reno5 Pro 5G, you can make cinematic videos, that can also be instantly shared with friends and family.
Unmatched performance and stunning design
But that's not all. The OPPO Reno5 Pro 5G, as the name suggests, is 5G-enabled thanks to the India-first MediaTek Dimensity 1000+ SoC, offering flagship performance and making this premium smartphone ready for the future. The MediaTek Dimensity 1000+ is an SoC built on a 7nm process, offering industry-leading performance with low power consumption.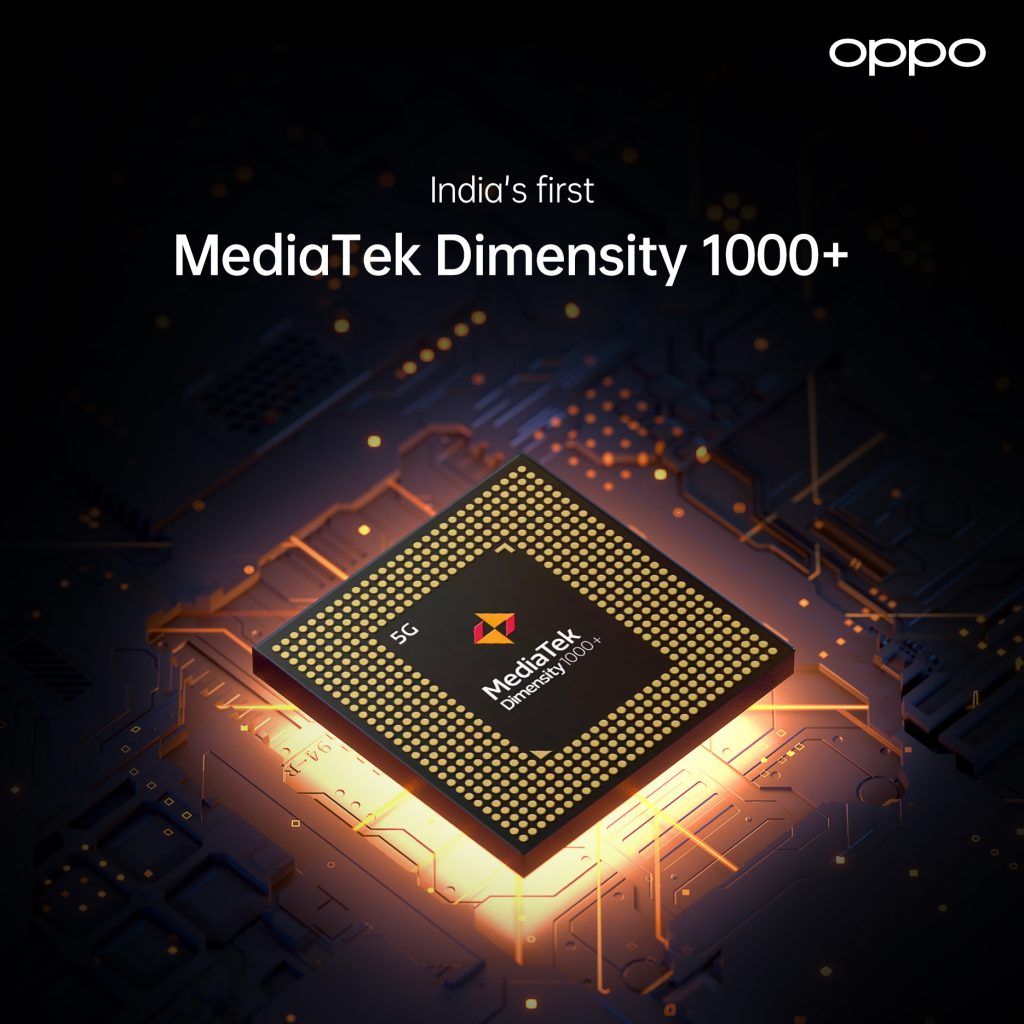 Apart from the video capabilities and 5G support, the OPPO Reno5 Pro 5G is also a performance-driver device. It not only rocks the MediaTek Dimensity 1000+ SoC, but also features 65W SuperVOOC 2.0 flash charging technology which helps reach the 4350mAh battery from 0 to 100% in just 30 minutes.
Another aspect of the OPPO Reno5 Pro 5G that deserves a lot of attention is the design of the smartphone. The phone incorporates Reno Glow design, a unique AG-glass process implemented by OPPO on the Astral Blue variant of the Reno5 Pro 5G that not only makes it glow, but also makes it finger-print and scratch resistant. Look at the smartphone under the microscope and you will notice these dazzling pyramid structures. Thanks to a larger reflective area, these crystals on the back-cover glows brighter compared to other spherical structures used in conventional smartphones. The OPPO Reno5 Pro 5G is also available in another striking and graceful colour, Starry Black. Additionally, the smartphone boasts of a 6.5-inch Full HD+ (2400×1080) 3D Borderless Sense Screen with HDR10+ Certification, making it the perfect choice for an immersive visual experience – whether you're playing games, watching your favourite shows or even just scrolling through pictures.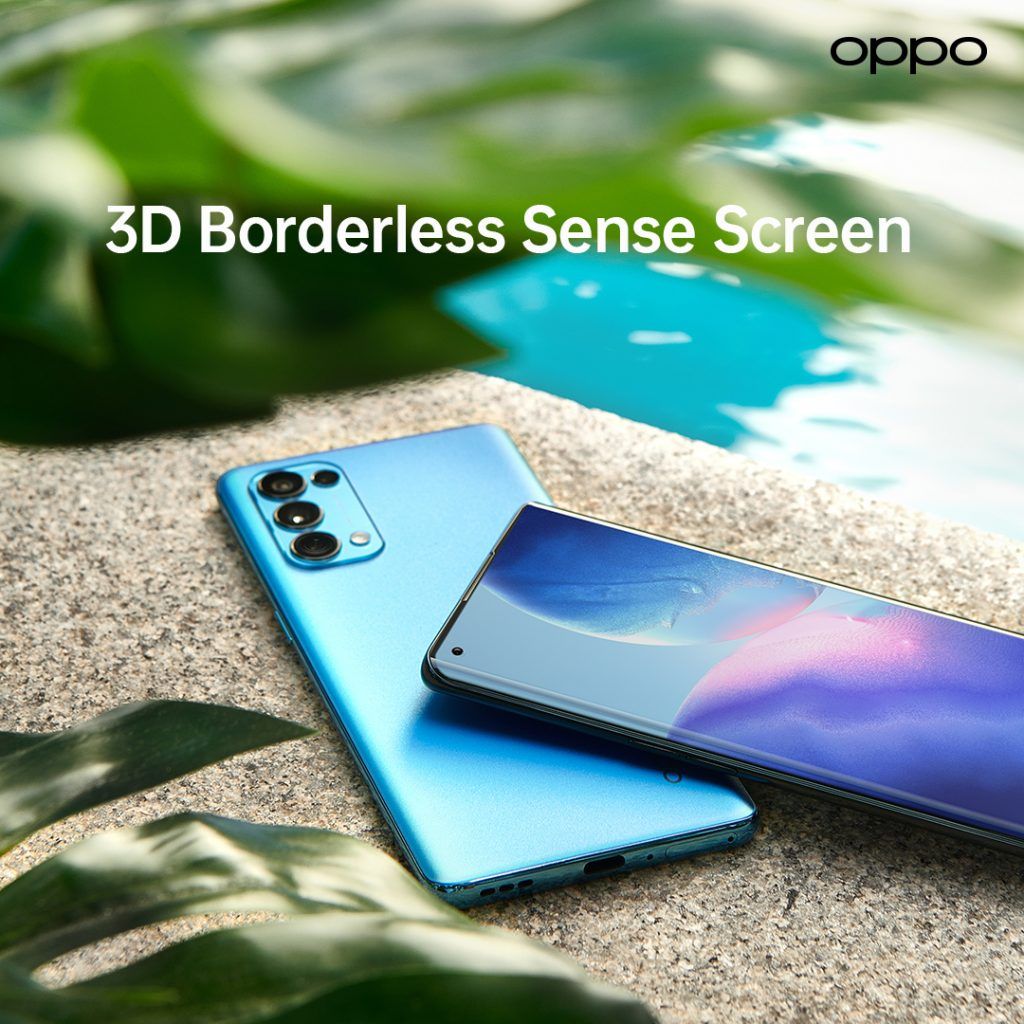 As you can see, with all the industry-first features in the OPPO Reno5 Pro 5G, the smartphone sets a new standard for mobile videography. Pick up the OPPO Reno5 Pro 5G on the first sale starting today, January 22 for Rs 35,990 for the 8GB+128GB storage variant.
To help users with better digital experience in the 5G era, OPPO India is also providing 120GB of cloud service for 12 months, which is applicable from the date of purchase. The free storage can be used together with paid storage, and will last for 12 months.
Offers and Availability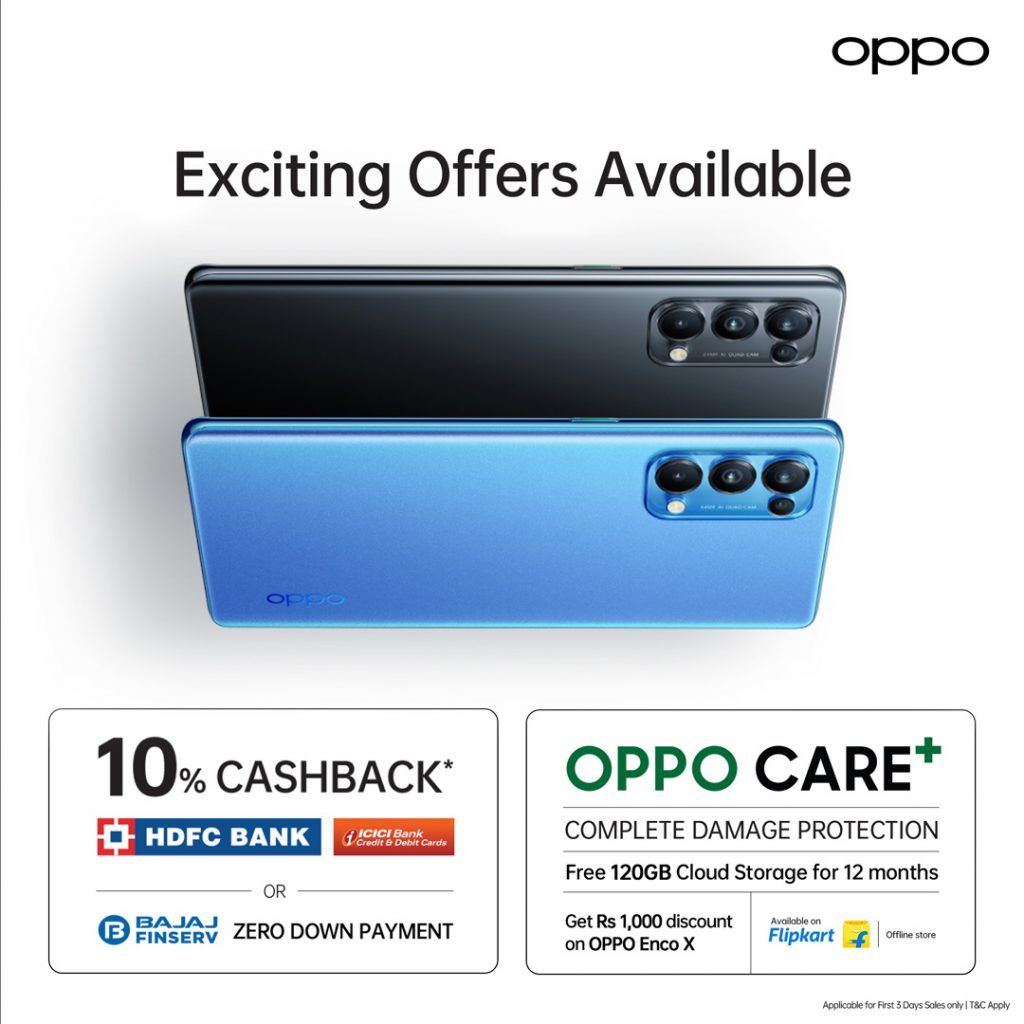 On Flipkart, users can avail multiple offers such as a 10% cashback on HDFC Bank Credit Cards/ Debit Cards EMI Transactions and ICICI Bank Credit Cards/ Debit Cards EMI transactions for the first three days of sale. The device is also available with attractive EMI options from Bajaj Finserv, Home Credit, IDFC First Bank, HDB Financial Services, HDFC Bank, ICICI Bank, Kotak Mahindra Bank, TVS Credit and Zest money & also with IDFC First Bank along with ONE EMI Cashback offer. The brand is also offering flat INR 2500 Cashback on Bank of Baroda Credit Cards EMI Transaction, Federal Bank Debit Card EMI Transaction & Zest Money. The brand is also offering OPPO Care+ inclusive of Complete Damage Protection 180 days, Platinum Care & Free Pickup and drop for repairs in major cities on online and offline purchases. With the Reno5 Pro 5G purchased online there is a bundling offer of Rs 1000 for Enco X True Wireless Noise cancelling earphones as well. Don't wait, go get your hands on the device right away!