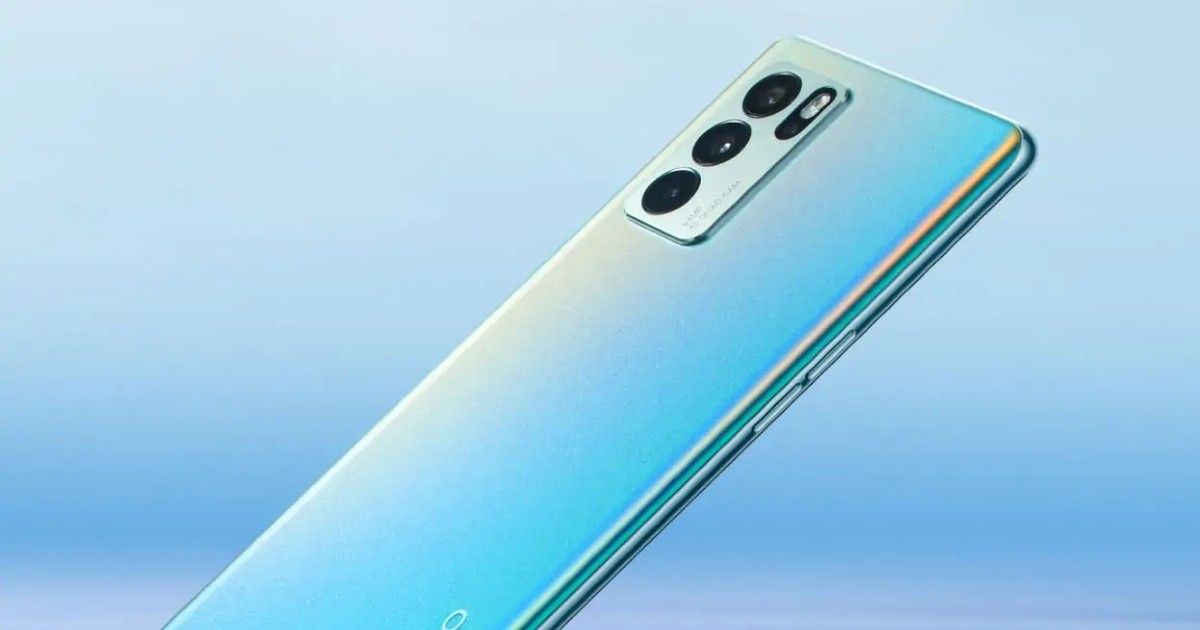 Oppo is set to launch its new, premium smartphone series, with the Oppo Reno6 and Reno6 Pro slated to launch on July 14. Now, the company has officially confirmed by an official statement that the Reno6 and Reno6 Pro will feature the MediaTek Dimensity 1200 SoC inside. The latter is the most premium chipset on offer from MediaTek, and is now confirmed to feature inside the new Oppo Reno6 series of phones. The latest range of premium phones from Oppo have already been introduced in China, and the latest chipset confirms aligns with what Oppo offers with the device lineup in its home country.
Oppo Reno6, Reno6 Pro: expected specifications
The MediaTek Dimensity 1200 is now slated to run on both the Oppo Reno6 and Reno6 Pro, which is different from how the devices line up in China. In the latter, the Reno6 features the Dimensity 900 SoC. Other rumoured features include up to 12GB RAM and 256GB storage, which is in line with what premium devices in India offer right now. The Oppo Reno6 and Reno6 Pro will likely offer similar level core performance, suggesting that the key differences will lie in camera, display and other factors.
In terms of the display, the Reno6 is slated to feature a 6.43-inch AMOLED full HD+ display, while the Reno6 Pro may come with a 6.55-inch OLED full HD+ display. Both the displays come with 90Hz refresh rates. The Oppo Reno6 Pro features a 64MP quad rear camera in China, while the Reno6 comes with a 64MP triple rear camera. Both the devices are slated to come with 32MP single front cameras, which will likely be placed in a drill hole front camera slot.
Other differences may come in the form of battery capacity – the Reno6 Pro features a 4,500mAh battery, while the Reno6 features a 4,300mAh cell in China. Both the devices feature 65W fast charging with a bundled adapter, which may also be retained in terms of the feature set of the Reno6 series devices in India. Confirmation around the exact feature set, along with the prices should come along at the official launch event, which is slated to be streamed on July 14.