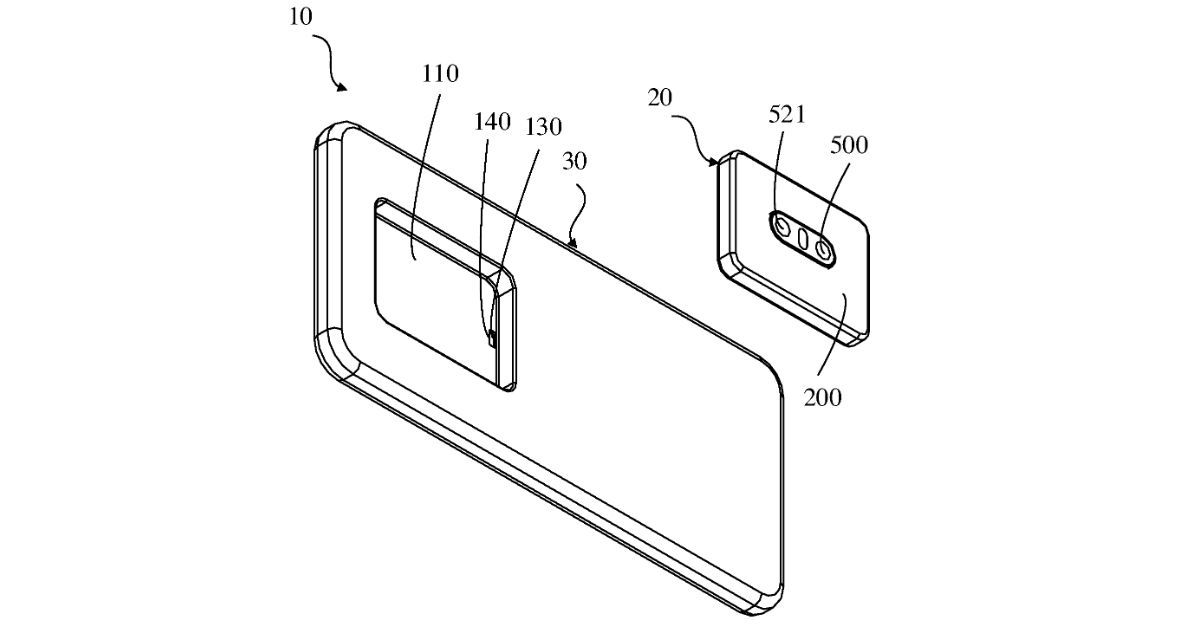 Smartphone makers across the world have tried their best to get rid of the top bezel on the display. The front camera module is one of the primary reasons for the top bezels, the brand has also come up with different solutions to this problem. In the past, we have seen no front-camera smartphones, punch-hole camera cutout, waterdrop notch, under-display camera sensors, popup camera technology, flip camera technology, and more. Now it seems OPPO has something new to add to the list, the company's latest patent comes with a new solution to selfie camera as and also brings a new idea for modular and upgradeable camera setup.
OPPO Removable Camera Phone Patent
Going with the previous development of modular phones we can safely say that the smartphone industry has slowly given up on the concept of modular phones. Google discontinued the Project Ara long back and LG G5 was also not that popular. But it seems that OPPO is planning for a modular smartphone, according to a report from 91mobiles. The report claimed that a smartphone patent with a removable camera surfaced on the World Intellectual Property Office (WIPO) website.
The patent image shows that the future phones will have the potential of having a rear camera module, which can be easily removed from the back panel and used for taking selfies and making video calls. The removable camera module is said to be connected via a USB Type-C connector, the report also claimed that the camera module will have two sensors along with an LED flash. We can expect more lenses in the commercial model as per the report. The USB connect shown in the patent image seems to bend at 90-degrees and 180-degrees.
Besides, the description of the patent images also mentioned that the camera module might also include wireless connectivity options like Wi-Fi, Bluetooth, and NFC to control the cameras. Currently, we don't know when we are going to witness this technology coming to future smartphones.