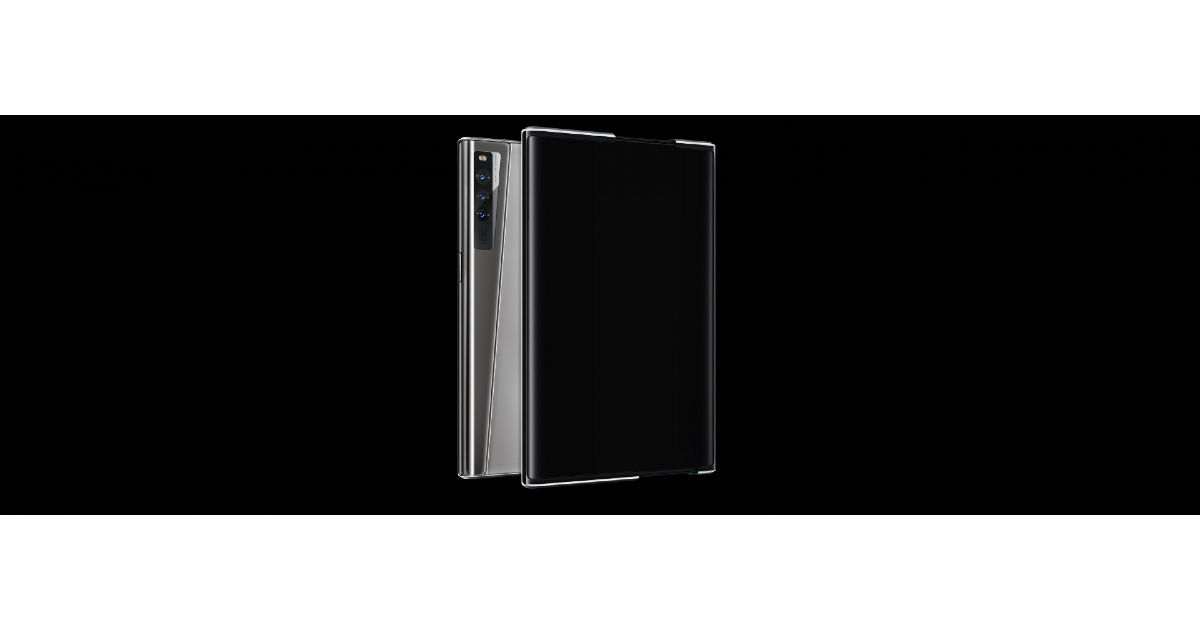 OPPO showcased the OPPO X 2021 last year. The USP of the device was its rollable display that extends to offer more screen estate. The OPPO X 2021 is a concept phone that is quite similar to TCL's sliding-screen phone. While reports suggested that it could launch this year, the device is unlikely to be commercially available. The OPPO X 2021 has now been spotted in the wild. OPPO Deutschland Corporate and Product Communications Head, Peter Manderfeld, has uploaded a video that shows off the X 2021 from all sides. The demo video also shows the display expanding to become a larger screen. Let's take a look at the OPPO X 2021 hands-on video that shows the rollable display.
OPPO X 2021 with rollable display tech spotted in the wild
OPPO X 2021 was unveiled last year at the OPPO INNO Day 2021. The concept handset is unlikely to release this year. The USP of the device is its sliding display mechanism. OPPO Deutschland's Corporate and Product Communications Head Peter Manderfeld has now uploaded a video showcasing the rollable mechanism of the concept phone.
Das OPPO X 2021 macht wirklich Spaß. pic.twitter.com/GSsXjb6mLI

— Peter Manderfeld (@pManderfeld) February 16, 2021
Upfront, the X 2021 looks like a normal device with a 6.7-inch screen. When you roll your fingers over the button on the right edge, the phone expands to offer a large 7.4-inch panel.
OPPO, at the INNO Day 2021, had said that the device features three proprietary technologies. These include the Roll Motor powertrain, a 2-in-1 Plate, and a self-developed Warp Track high-strength screen laminate. The three combined lead to a continuously variable OLED display that measures as small as 6.7-inch and as large as 7.4-inch, which allows users to adjust the size of the display based on actual needs. The company gave an example of clicking a video link which results in the screen adjusting for the aspect ratio.
The screen also managed to avoid any crease due to the company's proprietary dual-rolling motors underneath.
There is no word on whether the OPPO X 2021 will see a commercial release this year.
What are your thoughts on the rollable display phone? Do let us know in the comments below.