Highlights
Nodwin Gaming BGMI Pro Scrims 2023 which featured 24 invited teams and Rs 8 lakhs prize pool was won by OR Esports.
OR Esports had collected 52 points in a single match with 21 finishes which made to sit on the top of the table.
Team OR won the tournament by a single-point margin and they beat 7 Sea Esports by one point.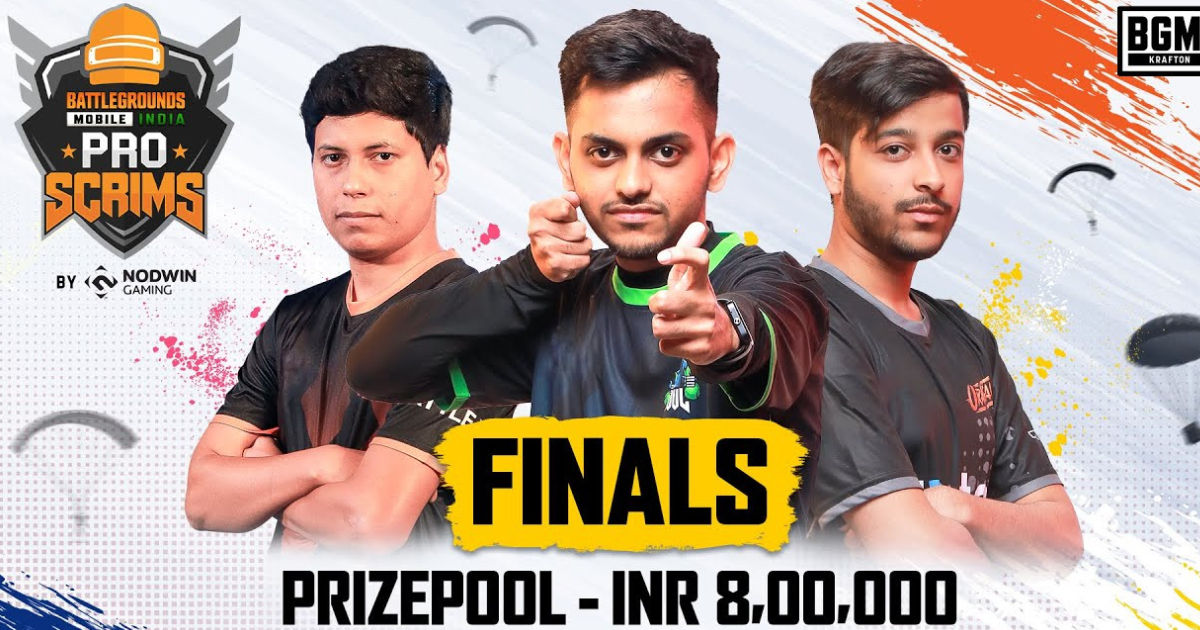 The Indian Gaming community is buzzing ever since the Indian Government lifted the ban on India's most-loved battle royale game, Battlegrounds Mobile India (BGMI). Fans have been busy watching their favourite streamers streaming the game online and tournament organizers have already started to conduct tournaments with hefty prize pools.
Recently, Nodwin Gaming BGMI Pro Scrims have concluded. The four-day event witnessed non-stop action, and intense battles between teams and at the end, OR Esports emerged as the Champions. They appeared to be very different from how they had previously performed during the competition. Team OR Esports have put up an extreme nail-biting show for the fans and viewers. They accumulated an incredible total of 52 points in one of their matches, which contributed greatly to their overall score of 83 points.
7Sea Esports, who also did okay in the League stage had ended up taking the second spot in the Finals with 82 points and lost the pole position with only a single point difference.
Also Read: Skyesports Champions Series BGMI Announced with Rs 25 Lakhs Prize Pool
Nodwin Gaming's BGMI Pro Scrims 2023 won by OR Esports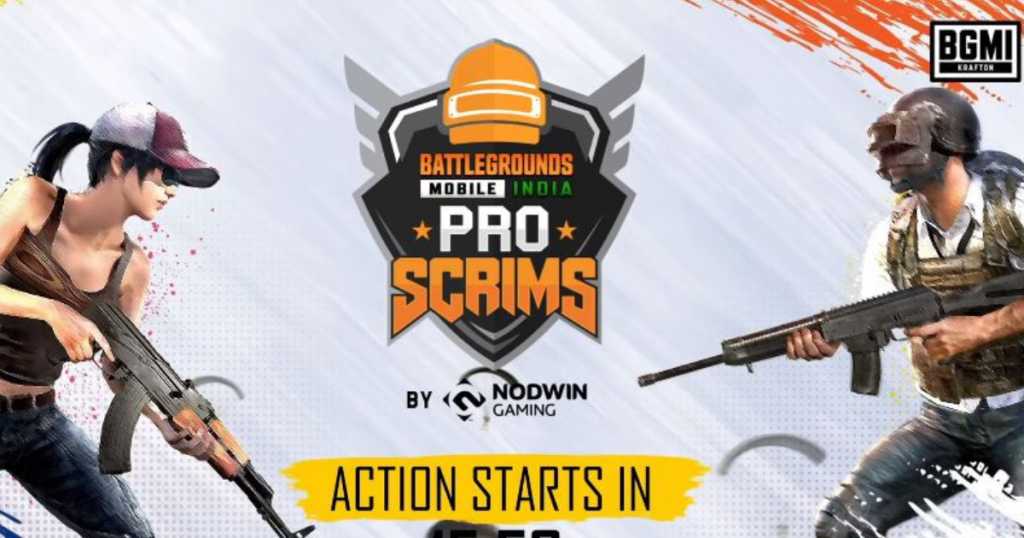 The event took place in two stages, League Stage and Grand Finale. During the League Stage which took place from 5 June to 7 June, a total of 32 invited teams participated. A total of 16 teams qualified for the one-day Grand Finale and 5 matches were played on the Final day.
The dust settles & the winners emerge!✌️
Here are the Overall Standings of the Nodwin Gaming BGMI Scrims Finals. Congratulations to OR Esports sitting proudly atop the leaderboard. 🏆

Stay tuned for the explosive battles ahead!🔥#BGMI #BGMIESPORTS #NODWINGaming #bgmiscrims pic.twitter.com/3u5x9FMa0g

— NODWIN Gaming (@NodwinGaming) June 9, 2023
In the first match, Team VST secured victory with six eliminations. Team OR Esports earned a great total of 52 points in the second match which helped them to make it to the pole position and maintain it. Team Destro won the third match with 15 finishes. The fourth and fifth matches are won by Medal and 7 Sea Esports respectively.
7Sea Esports lost the championship with a single-point difference, but they have shown consistent gameplay with aggressiveness.
Gods Reign took fifth place, but fan favourite Team Soul failed to take advantage of their outstanding run and only managed 37 points, depending heavily on 26 placement points. Blind Esports, the Domin8r Series victors, displayed a lot of aggressiveness, which resulted in early exits in several of their matches.
Prize Pool Distribution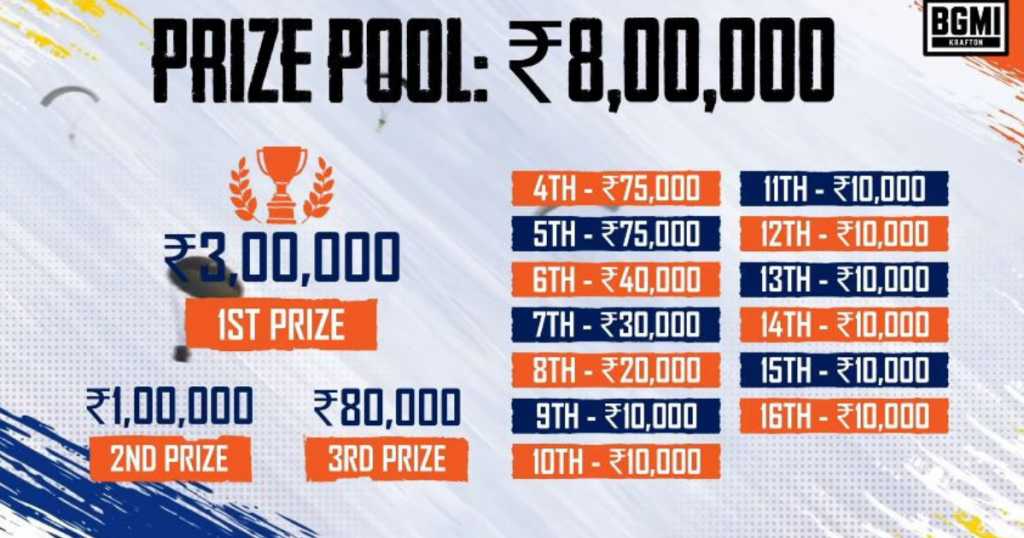 The tournament featured a prize pool of Rs 8 lakhs which is distributed among the teams as below:
1st place: OR Esports – Rs 3 lakhs

2nd place: 7 Sea Esports – Rs 1 lakh

3rd place: Team Destro – Rs 80000

4th place: Medal Esports – Rs 75000

5th place: Gods Reign – Rs 75000

6th place: Reckoning Esports – Rs 40000

7th place: Team VST – Rs 30000

8th place: Rivalry Esports (Indian) – Rs 20000

9th place: Team Soul – Rs 10000

10th place: 8 Bit Esports – Rs 10000

11th place: Revenant Esports – Rs 10000

12th place: Orangutan Gaming – Rs 10000

13th place: Blind Esports – Rs 10000

14th place: Team Tamilas – Rs 10000

15th place: Nigma Galaxy – Rs 10000

16th place: Team Psyche – Rs 10000
Also Read: Marvel's Spider-Man 2 Arrives Only on PS5 on 20 October, Preorders to Go Live 16 June