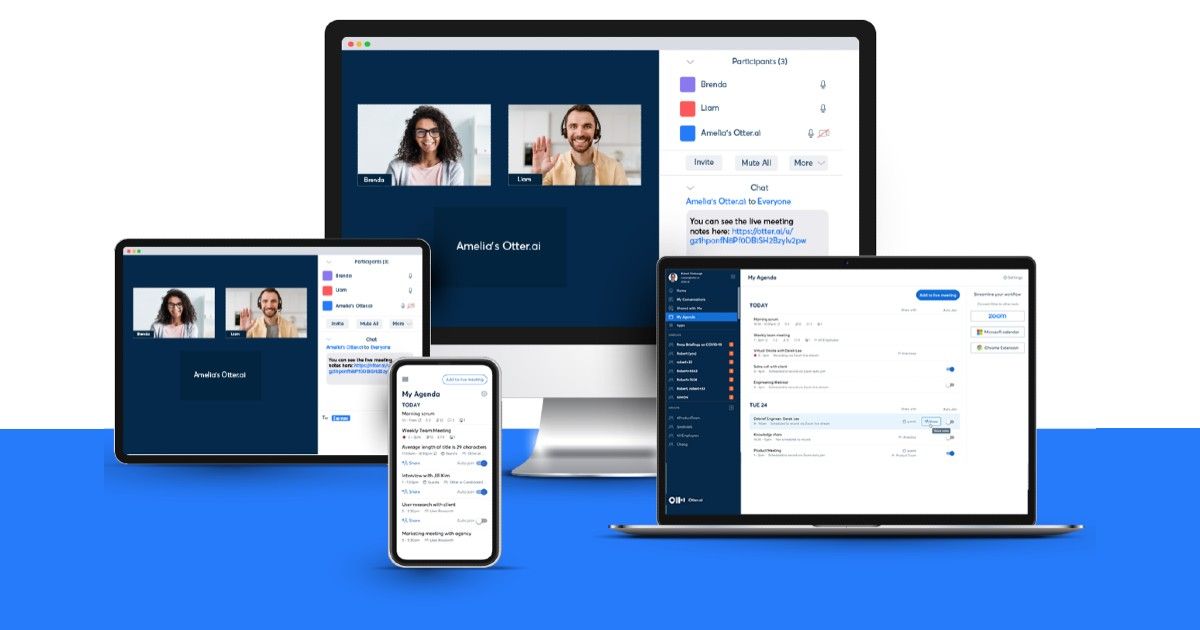 Otter.ai has been a handy AI bot that lets users automatically transcribe interviews, proving to be a reporter's best friend through long interviews and tight deadlines. Now, it aims to be everybody's best friend by offering a feature that lets users link their Zoom profile to their Otter profile, and then automate the bot to join meetings scrolled from their calendar automatically. It would then put all of the transcription into a document and share it with all the participants of the Zoom meeting.
Once saved, the Otter transcript can be accessed from within the Otter desktop or mobile apps, and be subsequently shared with other participants, too. The transcription document gets a Google Docs-esque sharing feature that lets you restrict collaborators, too – if you'd so want, you may restrict users to only view, or only view and comment on the transcribed conversation chat from the completed Zoom meeting. Otter has already offered the ability for users to get live captioning on video conferences and group calls, and the ability to draw a live transcription of an ongoing conversation.
This time, Otter can essentially join a Zoom meeting for you, if you're busy with something else, if your other meeting is running for too long, or you simply feel too fatigued to pick up yet another meeting. In such cases, you can choose to enable Otter to attend your Zoom meetings. By doing so, Otter will access your calendar and scan for any Zoom meeting scheduled, and link itself to its particulars. At the set date and time, the AI bot will join the meeting and being a copy of transcription. It then shares it with all the active participants of the call on group chat, and once completed, saves a copy of it within the Otter interface.
Users can also make Otter jump in to a live Zoom meeting by pasting a link to it manually, from within one of the Otter apps. This allows users to get a transcript of a meeting that they may have had to leave halfway, which they can later catch up. The premium feature will be available to Otter's paid users, but in our books is a potentially lifesaving one that can let you automate at least some of the lower priority meetings that you've been mandated to attend, but just can't wrap your head around.