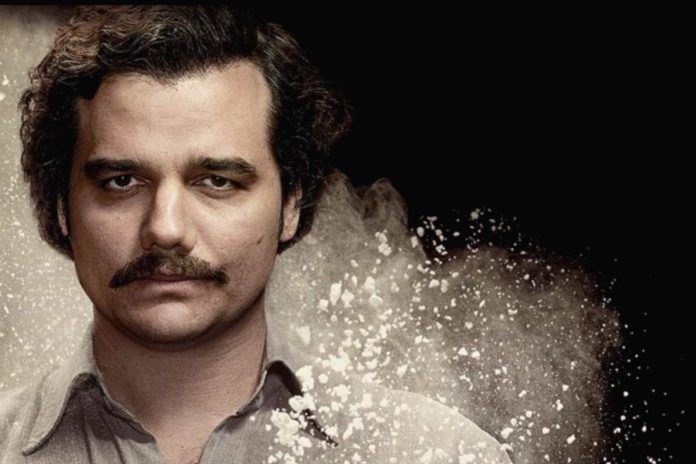 Remember Pablo Escobar, the Colombian narco-trafficker and politician, regarded as the wealthiest criminal in the recorded history? He was shot dead by the Colombian National Police in 1993, but recently, he became the talk of the town due to the hit Netflix series Narcos. What most people don't know, however, is that Pablo's brother Roberto Escobar, who was part of the criminal organization, got out cheap by serving around a 12-year prison sentence. And through his Escobar Inc, Roberto has announced an affordable foldable smartphone. Dubbed as Escobar Fold 1, this device competes with the likes of Samsung Galaxy Fold and Huawei Mate X. As you would expect from an ex-con, the Escobar Fold One has a garish gold finish on the outside. It opens up like a diary to reveal a large flexible display. It does, however, misses out on the secondary screen. Head over to the next paragraph for detailed specs.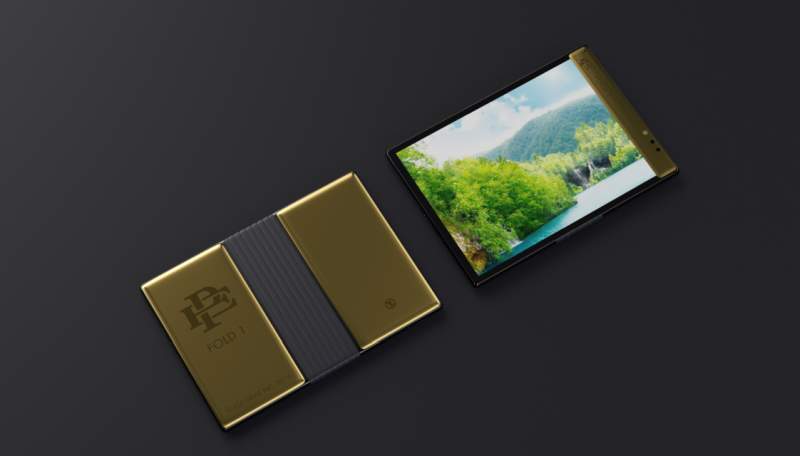 Escobar Fold 1 Specifications
As per the official website, the Fold 1 is powered by Snapdragon 8150 chip, now known as Snapdragon 855. The phone will be made available in 6 GB and 8 GB RAM variants with 128 GB and 512 GB internal storage to choose from. Escobar has gone all out in terms of raw power. Moving onto the display, you get a 7.8-inch top-notch AMOLED panel with FD+ resolution. With an aspect ratio of 4:3, the screen offers a pixel density of 308 ppi. In the photography department, you get a dual-camera setup comprising of a 16 MP + 20 MP modules. With clever use of the foldable screen, you can the same camera assembly for both conventional photography and as well as selfies.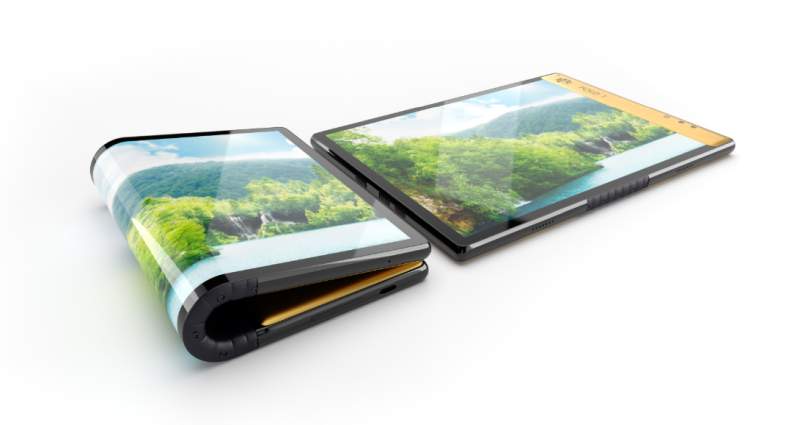 The handset will offer 4G VoLTE, Bluetooth 5.1, dual-band Wi-Fi, A-GPS, USB Type-C port, and a fingerprint sensor. It packs in a 4,000 mAh battery with fast-charging support. The Escobar Fold 1 will run Android 9.0 out of the box.
Escobar Fold 1 Price
The Escobar Fold 1 is priced at $349, which roughly translates to Rs 25,000. That's quite cheap considering that Samsung foldable phones cost 164,999 in India. With offices in the US and Columbia, Escobar Inc claims to offer free worldwide shipping. For an Indian delivery address, the official website shows the cart price of $349. However, I decided not to go ahead with the purchase, because I do not have the means to fight it out with an ex-convict if he refuses to deliver my phone.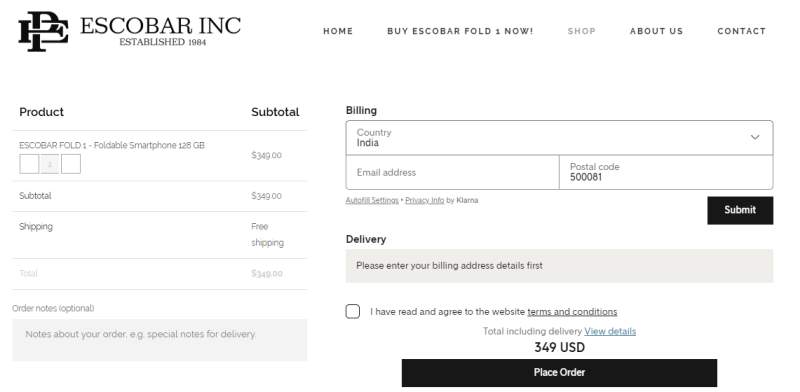 At this point, it is not clear whether Robert used the money from his brother's illegal business of shipping cocain a high-revenue agricultural crop to the US. In the last few years, Roberto Escobar made headlines by suing Netflix over the alleged use of the unauthorized use of Escobar family content. He also sued Elon Musk for allegedly stealing his flamethrower design. In the most bizarre move, Roberto set up a GoFundMe page to help an ex-convict impeach the democratically elected president of America.