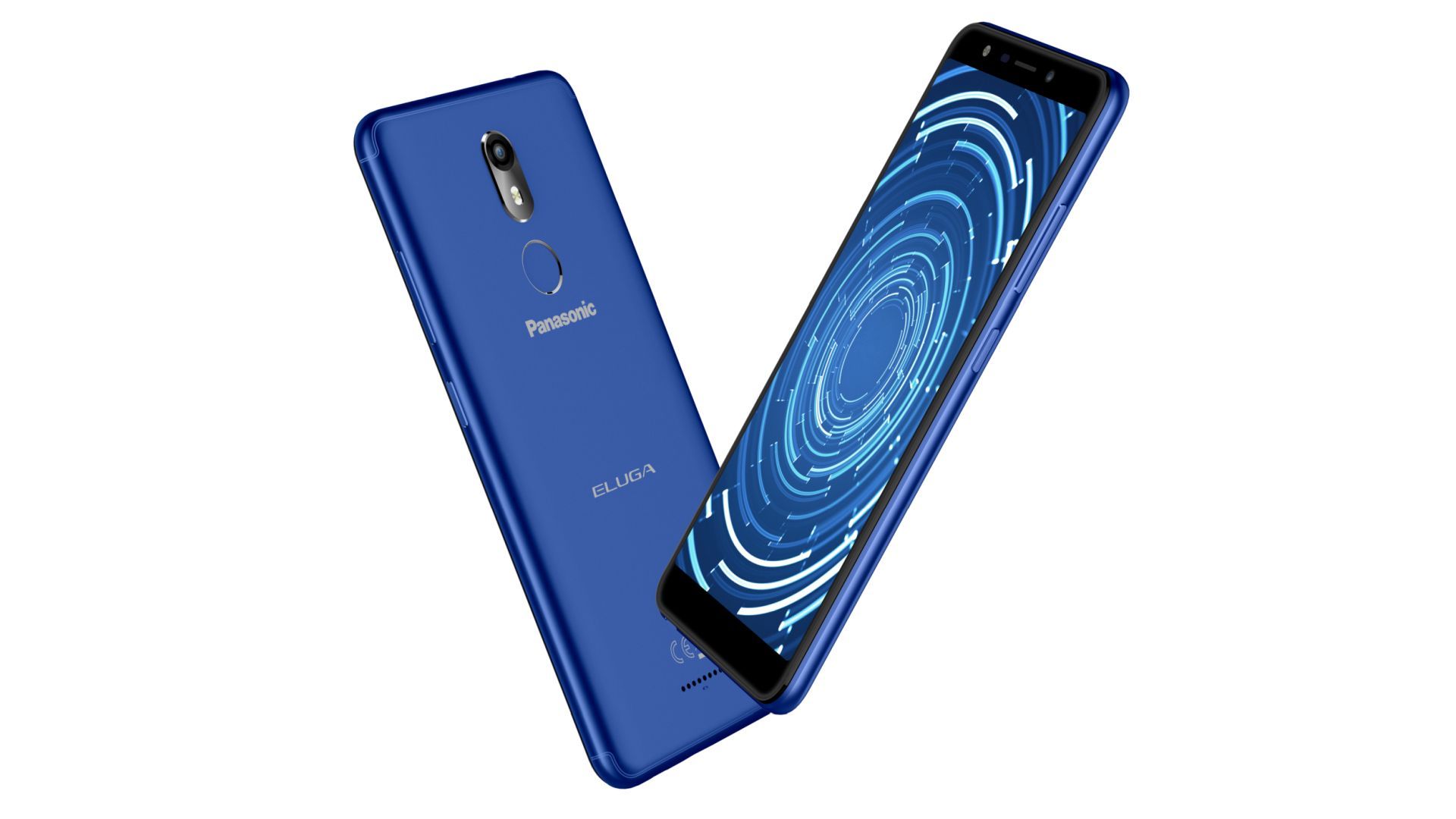 There was a time when buying a competent smartphone meant you had to shell out a significant amount of cash. These days, however, the mobile phone industry has shifted focus in offering the best bang-for-the-buck proposition. Panasonic is one such brand catering to the demand for practical smartphones that aim to offer all the features you need and then some without burning a hole in your pocket.
The latest such offering from the company is the Panasonic Eluga Ray 530. Priced at just Rs.8,499, the phone will exclusively be sold on Tata CliQ. Let's take a look at why this smartphone has the potential to be your perfect companion.
5.7-inch Big View Display For Uninterrupted Entertainment
The Panasonic Eluga Ray 530 comes with a 5.7-inch IPS LCD screen that offers an HD+ resolution, ensuring that it conforms to the 18:9 aspect ratio which is trending these days. Bezels around the screen have been cut down as well to offer a higher screen-to-body ratio, helping you in enjoying games and videos to the fullest.
There is an LED flash-accompanied selfie camera at the front. The shrunken bezels lead to the fingerprint scanner being moved to the back, underneath the rear shooter. A micro USB charging port can be found at the bottom. Panasonic has even found a way to retain the 3.5mm headphone jack which will be appreciated by many. You do get 4G LTE connectivity on the Eluga Ray 530 with the added bonus of Dual SIM support.
Smart Cameras That Won't Disappoint
Many smartphone manufacturers are equipping their phones with gimmicky dual-camera setups to attract consumers. However, Panasonic has decided to forgo this unnecessary trend and offer a single 13MP high quality camera at its back with autofocus. Then we have a 5MP camera at the front which offers satisfactory low-light photography, thanks to the selfie LED flash. Both these cameras provide useful features that give feasible results. The Elgua Ray 530 can capture DSLR-like images with background blur without the need of a secondary sensor, the same way Pixel phones do. The cameras also have the Auto Scene Recognition feature for better resulting images. The cherry on top is the ability to shoot scenic Time Lapse videos.
Arbo Hub: A One Stop Shop For All Your Needs
Panasonic has a track record of providing a well-optimized software experience on its smartphones. The Eluga Ray 530 is no exception as it offers Android 8.0 Oreo to boot. Moreover, this smartphone will come with Panasonic's Arbo Hub app which promises to be an all-in-one platform for users. You can use this service to book cabs, go through your preferred news feed, pay bills, check your phone's statistics, play games and even track cricket scores. All this and more can be performed without having to download additional applications from the Google Play Store, thus helping you save up on your internal storage space.
Top Notch Security With Face Unlock and Fingerprint Scanning
With the Eluga Ray 530, Panasonic has truly kept its user's security in mind. There is the rear-mounted fingerprint scanner which will likely be the default unlocking mechanism most users opt for. For those who may desire more convenience, support for facial recognition via the front camera is also offered.
Performance That Lasts
Under the Eluga Ray 530's slim body, there is a powerful 1.3GHz quad-core CPU that ensures everything runs smoothly. This is backed by an ample 3GB of RAM paired with 32GB of storage. The true potential of this hardware is realized with the integration of the well-optimized software. This optimization also contributes to the phone's battery life, where the inclusion of a 3000mAh cell ensures that you have enough juice to easily make it through the day.
All these features combine to give you a killer all-round smartphone experience in a solid yet comfortable form-factor. This deal becomes even sweeter with the phone's affordable price tag of Rs.8,499. You get two color options to choose from: Black and Blue. To grab a Panasonic Eluga Ray 530 for yourself, head over to Tata CliQ which will exclusive sell this device starting October 10.
This story has been created in partnership with Tata CliQ.