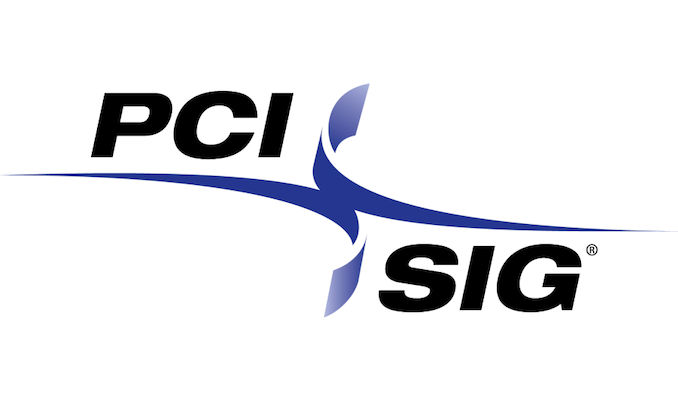 PCI Special Interest Group (PCI-SIG), the organization which plans, designs and develops the PCI standard for computers, has unveiled specifications for a new version of PCIe standard: PCIe 5.0. This announcement comes during the Computex 2019 expo in Taiwan.
The PCIe 4.0 standard was unveiled in 2017 and it brought twice the bandwidth of PCIe 3.0. PCIe 5.0, which was announced yesterday, brings twice the bandwidth of PCIe 4.0. That's a huge jump in a matter of fewer than two years. Let us have a look at PCIe 5.0's features and specifications.
PCIe 5.0 Specifications: Up To 64GB/s Bandwidth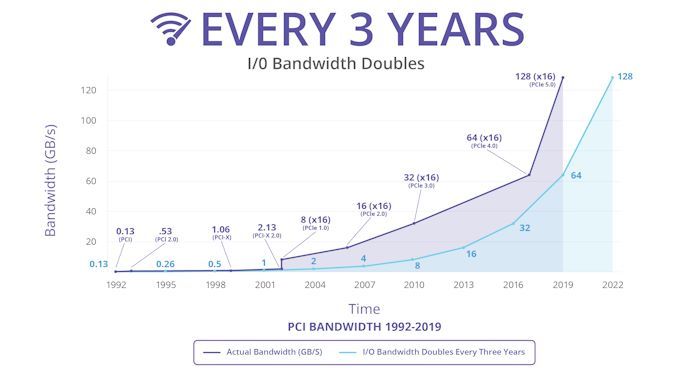 PCIe 5.0 is a simple extension to the PCIe 4.0 standard, and the amount of maximum bandwidth has been doubled since. Data transfer rate is now pegged at 32 GigaTransfers/second, which translates to around 4GB/s for one lane of PCIe 5.0 Since most modern PCs have PCIe x16 slots (with 16 lanes), the effective bandwidth of a PCIe 5.0 slot would be around 64GB/s. With this increased bandwidth, newer and faster hardware (for example, faster SSDs and faster GPUs) can be installed on a compatible motherboard or current-generation devices can be installed using fewer PCIe lanes, leaving room for more devices.
So, when can we expect PCIe 5.0 device to show up? Well, it could be a couple of years before that happens. We expect newer products based on PCIe 5.0 to show up sometime in 2021. PCI-SIG's annual developer conference is taking place on 18 June 2019, where we can know for sure when PCIe 5.0 devices will show up.
Corsair Unveils First PCIe 4.0 SSD With Crazy Fast Read/Write Speeds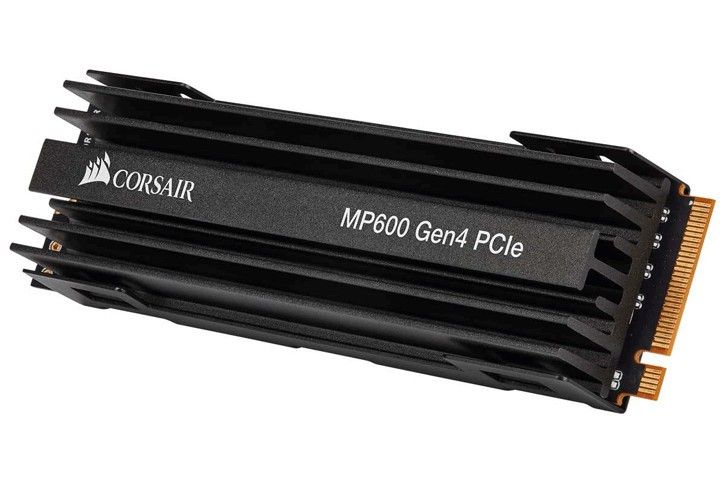 While there's still some time before we can see PCIe 5.0-based hardware in the market, since this new standard has just been announced, PCIe 4.0 hardware has just started showing up. First up, alongside its 3rd Gen. Ryzen CPUs, AMD showcased its X570 chipset-based motherboards with PCIe 4.0 slots. Then, Corsair showcased the world's first SSD that can fully utilize PCIe 4.0 standard: Corsair MP600 SSD.
The Corsair MP600 SSD lineup can hit read and write speeds of up to 4,950MB/s and 4,250MB/s, respectively. These numbers are much higher than what fastest PCIe 3.0 SSDs can boast of. This new SSD features a heat sink to dissipate heat generated from those crazy-fast data transfer rates. The Corsair MP600 SSD lineup will hit the market in July 2019 alongside AMD's Ryzen 3000 CPUs and X570 motherboards. Understandably, pricing hasn't been announced yet.