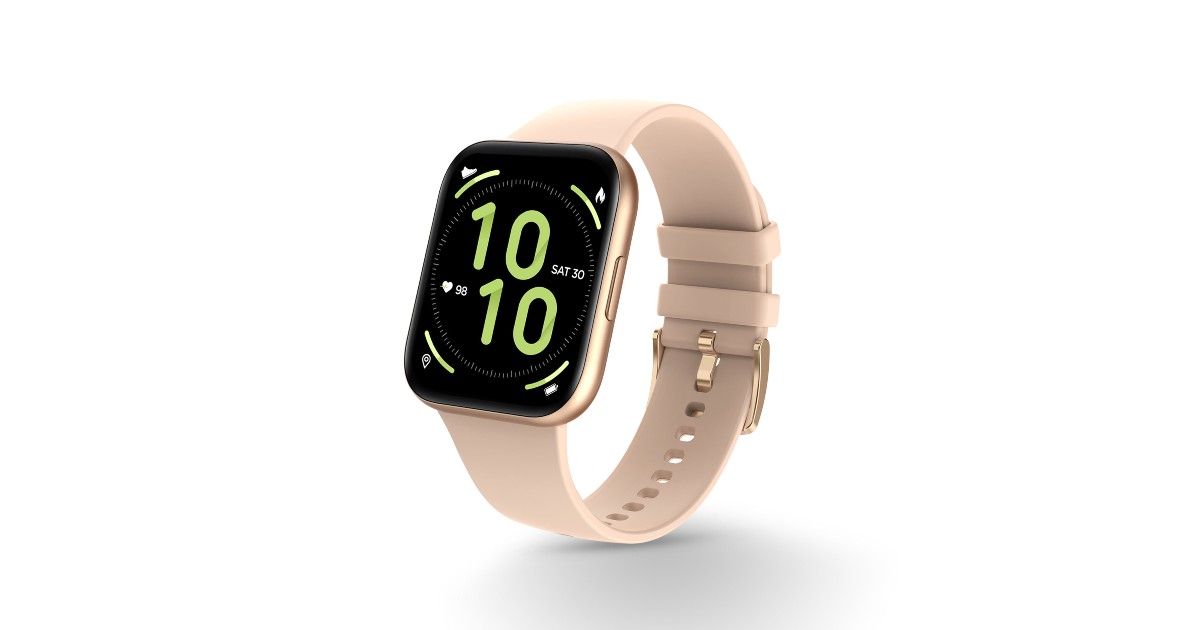 Pebble India has announced the launch of its latest smartwatch, the Pebble Pace Pro. The latter is an upgraded version of the previously unveiled Pebble Pace. According to the company, the Pebble Pace Pro brings one of the largest smartwatch displays to the table. It also comes with most features that you would need in terms of essentials from a smartwatch, and will compete against the likes of the newly unveiled Reebok ActiveFit 1.0 — among others.
Price and Availability
The Pebble Pace Pro is priced at Rs 2,999, and is now available through Pebble's own online store, as well as Amazon India. The watch is available in four colours — Jet Black, Golden Black, Ivory and Metallic Blue, and can be bought from today, January 25. The watch will rival other sub-Rs 5,000 smartwatches such as the Reebok ActiveFit 1.0, Realme Watch 2 Pro, Noise ColorFit Pro 3 and others.
Pebble Pace Pro: Key Features
In terms of the key features, the Pace Pro offers a 1.7-inch HD display with a curved glass on top. While the previous generation Pebble Pace offered a round controller dial, the new Pace Pro features a flat button as the only physical operation button of the smartwatch. Other key features include a novel splitscreen mode for multi-information access on the watch, which was available on the Pace as well.
In terms of health and wellness, the Pace Pro offers round the clock heart rate monitoring, as well as a second SpO2 sensor for blood oxygen monitoring. The watch also offers blood pressure tracking through the aforementioned sensors. The watch comes integrated with eight sport modes to track activity, alongside the regular, general exercises that include walking, running and related activities. The watch also offers sleep tracking, regular hydration alert and menstrual cycle tracking as well.
Other features include call notifications and muting, smartphone notification alerts, and over 100 watch faces. The watch makes no mention of its durability rating, however, which could be a key feature that remains amiss on the Pace Pro.