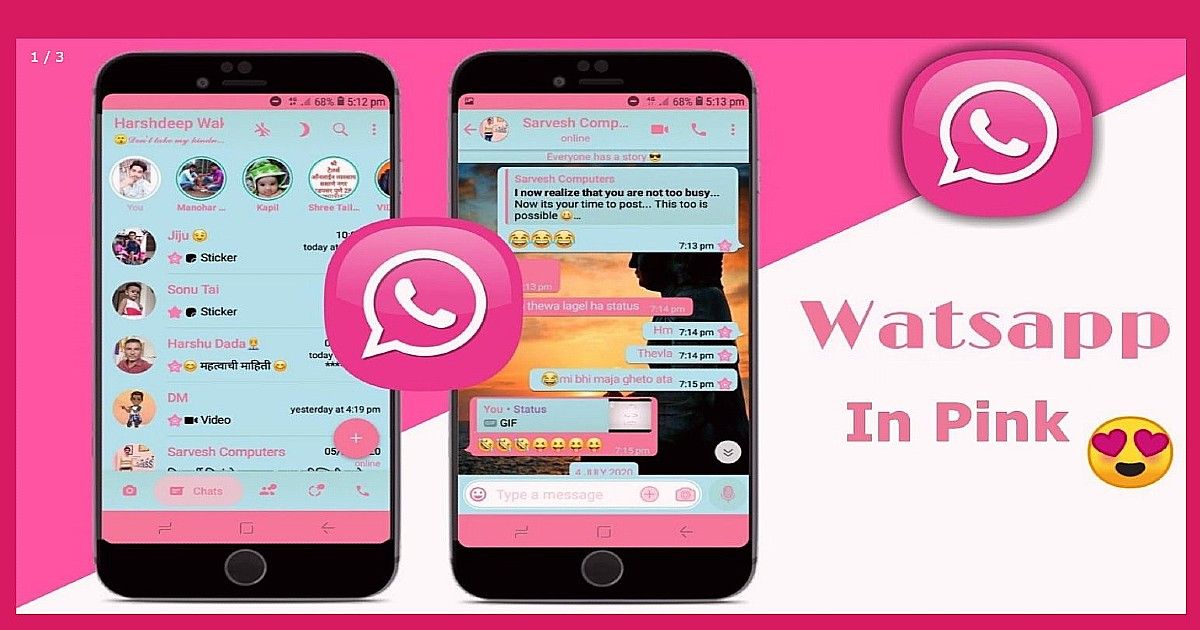 If you're getting download links on your chats for a pink WhatsApp version, be sure to avoid it. As one would expect, pink WhatsApp is definitely not an official feature, and is being spread by malicious actors in order to increase a local spread of malware. The said malware, once downloaded, can gain escalated privilege on a user's device, eventually taking root level access to take over the entire device, and link a backdoor through which remote access and remote code execution can be carried out. Such invasive malware are becoming increasingly popular, and some have already been spotted on Google Play Store apps – which have since been banned.
The pink WhatsApp issue is being forwarded in a fabricated poster that claims that Facebook has distributed the new feature as part of a new update. Users who are falling for the trick are being taken to a third party APK download aggregator, which downloads the malware payload on top of a user's existing WhatsApp mobile app. Once downloaded, users are facing circumstances such as a remote attacker taking over a user's notifications, SMS messages and other private messages, which can lead to identity theft, breach of financial data and transactions, and so on.
While WhatsApp has not issued any specific response in this case of a pink WhatsApp version, such fraudulent attempts to scam users with differently coloured app interfaces is not particularly new. Back when Facebook and its popularity was on the growth curve, numerous scams to install adware on user systems were marketed by promising red, green and other coloured versions of the Facebook interface. While those cyber attackers were largely involved in targeting users mostly with spammy ads, the more recent ones are all involved in direct, significant financial gains.
The pink WhatsApp version is the second app in a day that underlines the vulnerability linked with third party APK download sites. Earlier today, popular third party app market APKPure was spotted with a key security breach, where an in-app ad was using personal device data to install trojans on user devices, which in turn would also take over user devices the way the reported pink WhatsApp malware is seemingly doing. Users are advised to not pay heed to external app download links, and rely only on official WhatsApp updates via the Google Play Store and iOS App Store for official features.
Thanks for reading till the end of this article. For more such informative and exclusive tech content, like our Facebook page