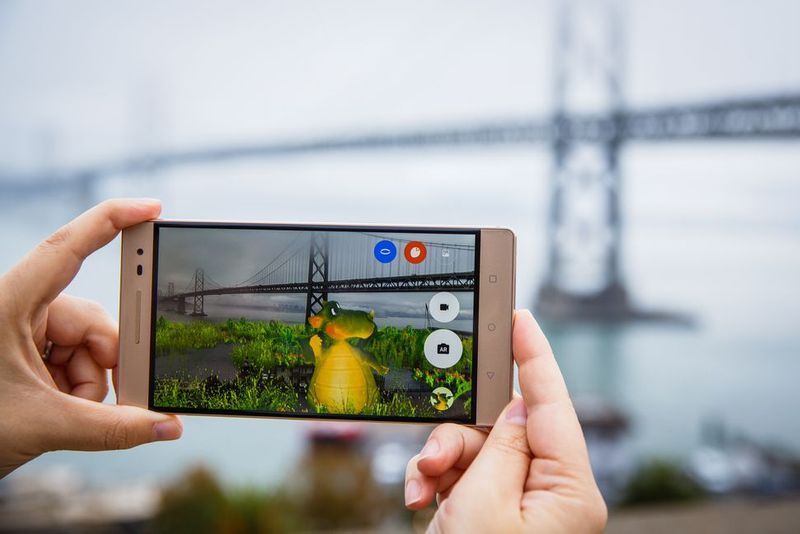 Augmented Reality is the next big thing when it comes to technological advancements. Virtual reality set the scene to introduce a method of changing our reality by using technology to change the way we saw and heard things but it hasn't taken off as many had thought. In the journey to bring AR into the mainstream, Google created AR Core as a package that would allow third-party developers to leverage augmented reality on Android devices.
AR isn't exactly at the forefront of the focus for consumers at the moment and is still considered a more "nice to have" rather than an essential technology. With that being said, the things that Google is doing with AR even in this early stage is pretty impressive. Google launched AR Stickers that leveraged the power of AR Core on the Pixel 2 earlier this year and rebranded the app as Playground with the launch of the Pixel 3. It's not just the Pixel line that has been seeing the benefits of AR Core with a number of other devices joining the official list of AR Core supported devices including the Huawei Y9, LG G7 One, and Nokia 7.1 to name a few.
In typical Google fashion, the rollout of AR Core support has been staged and gradual. It didn't add all models to its supported list at once but has been slowly adding new devices as time progresses.
The full list of AR Core supported devices currently looks like this:
Apple 9.7-in. and 10.5-in. iPad Pro
Google Pixel 3
Google Pixel 3 XL
LG G7 One
Nokia 7.1
As you can see, Apple devices have even made it onto the list as AR Core isn't specific to just Android.
Google details what it means to be added to the list of support AR Core devices:
What does it mean for a device to be supported? In short, it means it has passed our certification process.

Certification is important because we want users to have a good experience with your AR application. This is primarily related to sensitive motion tracking, which is done by combining the camera image and the motion sensor input to determine how the user's device moves through the real world.

To certify each device, we check the quality of the camera, motion sensors, and the design architecture to ensure it performs as expected. Also, the device needs to have a powerful enough CPU that integrates with the hardware design to ensure good performance and effective real-time calculations.
Google also states that it is constantly working with manufacturers to certify more devices and bring the specifications up to the level that is expected to provide a consistent AR Core experience. Therefore, expect to see more devices added to the list as time goes on.