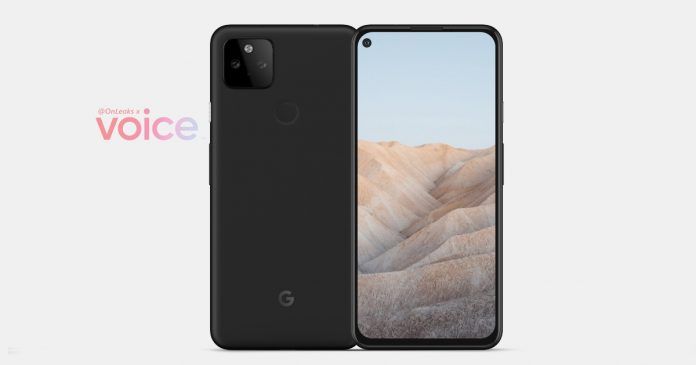 Google has released a new blog post pointing out some of the important improvements in the Google Pixel 5 and Pixel 4a 5G's camera system. The details shared by the company seems to be interesting but the search giant has also consciously or unconsciously shared a photo from the upcoming Pixel 5a phone revealing the powerful camera performance. Yes! You read it correctly, Google might have accidentally included the photo in the blog post. Let's have a closer look at the camera performance of the upcoming Google Pixel 5a 5G and the blog post shared by the company. 
According to the report, the EXIF data of the pictures shared within the post revealed some of the camera details. The data revealed that the same pictures shared on the blog post come from the Pixel 5a which is yet to be announced. The EXIF data also confirmed that the picture was captured back on October 1st, 2020, in Taiwan. It seems that the company has mistakenly shared the sample and later removed it from the blog post. The EXIF data of the Google Pixel 5a 5G image shows that the wide-angle image is taken with a 12.2-megapixel camera sensor and the image resolution is 4032×3024 pixels. The total image size seems to be 4MB and it was shot on f2.2 aperture and ISO 51. 
What is EXIF Data?
EXIF Data stands for Exchangeable Image File Format, it specifies the format of an image including information like shutter speed, exposure compensation, F-number, metering system, flash, ISO number, date and time the image was taken, white balance, auxiliary lenses that were used and resolution. Some images also show GPS locations which help users to identify where the image was captured. 
However, the folks at Gizmochina have stored some of the screengrabs before Google removed the camera samples of the upcoming Pixel 5a 5G from the blog post. Considering the Google blog post listing we can safely assume that the upcoming Google smartphone is gradually inching towards the launch.
Going with the previous leaks it has been reported that the Pixel 5a 5G model is not going to launch anytime soon or maybe cancelled completely. But Google spread some rumours confirming that the handset is under development and it will be launched later this year. 
Going with the previous leaks the Google Pixel 5a 5G is expected to be powered by a Qualcomm Snapdragon 765G chipset. The smartphone is said to arrive with a punch-hole camera cutout design for selfies and feature a 6.2-inch FHD+ resolution display with a similar refresh rate as the predecessor.
Thanks for reading till the end of this article. For more such informative and exclusive tech content, like our Facebook page