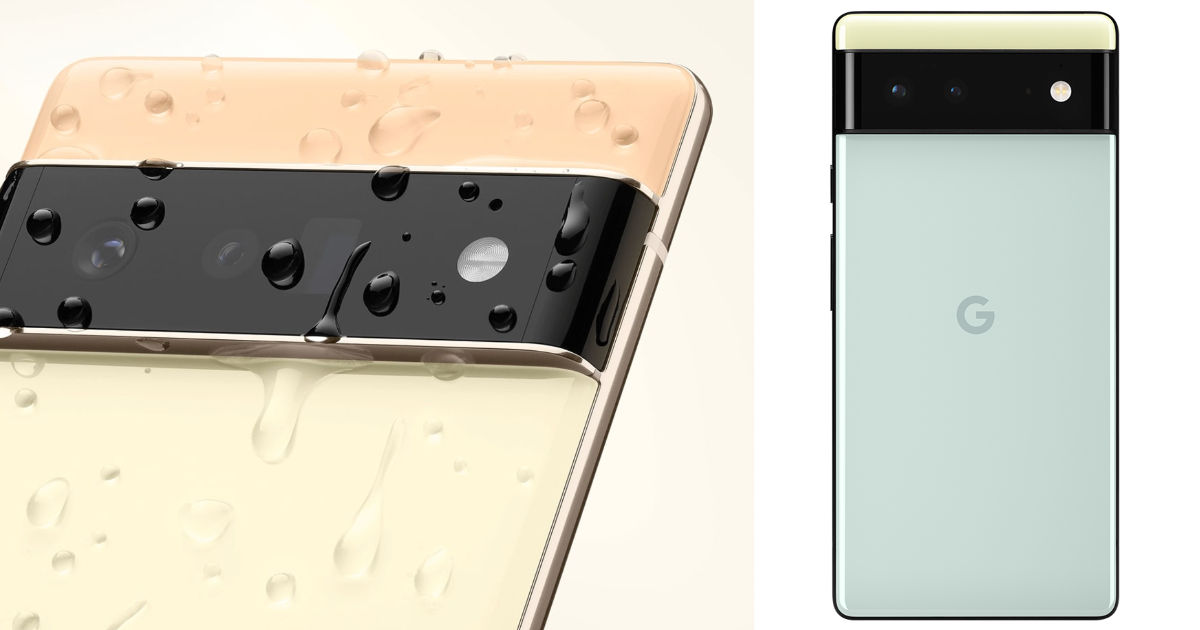 Google has confirmed the Pixel 6 series launch date. The new Pixel phones will launch on October 19 in the US and select international markets. Google has already unveiled the Pixel 6 series earlier this year. At the time, the company only teased some of the key specs of the devices. A couple of weeks ahead of the launch, tipster Evan Blass has leaked some key details of the Pixel 6 series. The tipster has uploaded the marketing images of the Pixel 6 and Pixel 6 Pro, which not only reveal the design but also confirm some key specs and features. Let's take a look at the Google Pixel 6, Pixel 6 Pro specifications, features and other leaked details.
Google Pixel 6 series features leaked
The leaked marketing images of the Google Pixel 6 series confirm the camera specs of the Pro model. It will have a 50MP primary wide camera, a 12MP ultrawide camera and a 48MP telephoto camera. Google has already confirmed that the telephoto camera will support 4x optical zoom. The vanilla Pixel will have the same 50MP and 12MP camera sensors found on the Pro model. Both phones will have an IP rating for water resistance.
A couple of other key details were also revealed via the leaked images. First is the new Pixel stand and its charging interface. When on charge, the Pixel 6 series will show the "Now Playing" music and the Home app settings. It also has two buttons at the bottom called Performance mode and Quiet mode, which suggests that the Pixel Stand will come with a fan to keep the temperatures at check. In addition to this, the Pixel stand could also support fast wireless charging in performance mode.
It also reveals the new Live Space Widget look at shows the latest updates/ events. Alongside, there is also a new Pixel Security app, which shows the various security settings and permissions enabled or disabled for an app.
Other details of the Pixel 6 series were already confirmed or leaked previously. You can check these details by clicking here.