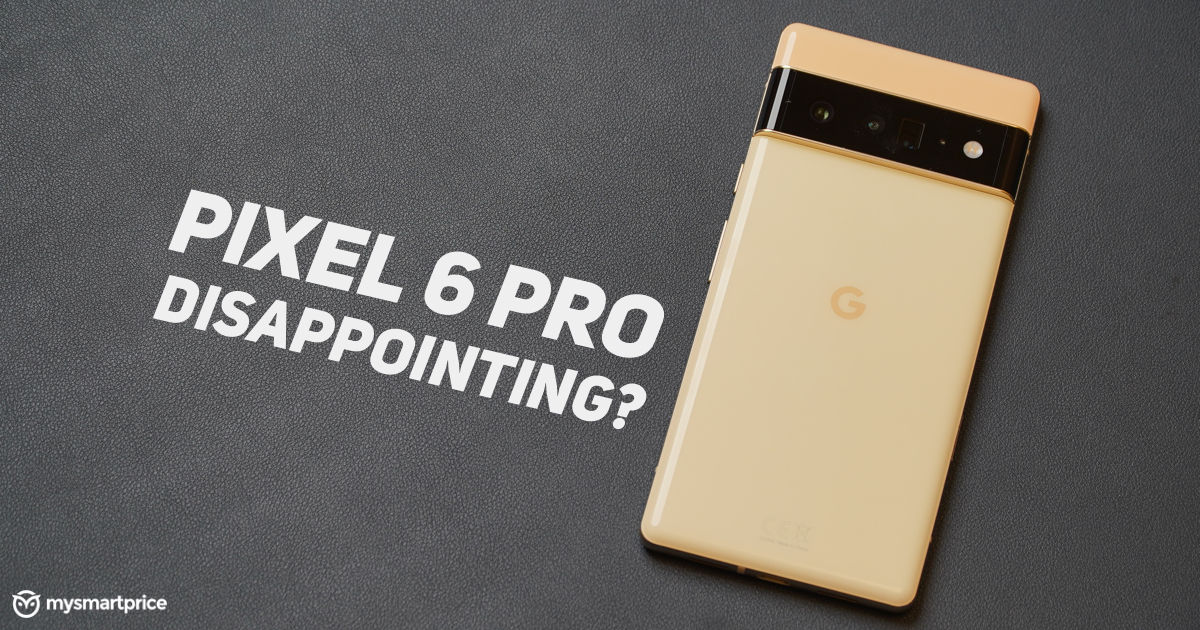 When it comes to Android phones, I am partial towards Google's Pixel lineup. You want proof? Despite the ugly bucket notch, I still hold on to a Pixel 3XL because stock Android is the best version of Android if you ask me.
Having said that, the changes and upgrades to the Pixel 6 series by Google had me really excited until I actually used a loaner unit from a friend. Let's just say, I am slightly disappointed with the overall experience and am definitely reconsidering my decision to buy one for personal use.
The Good Before I Pile on the Bad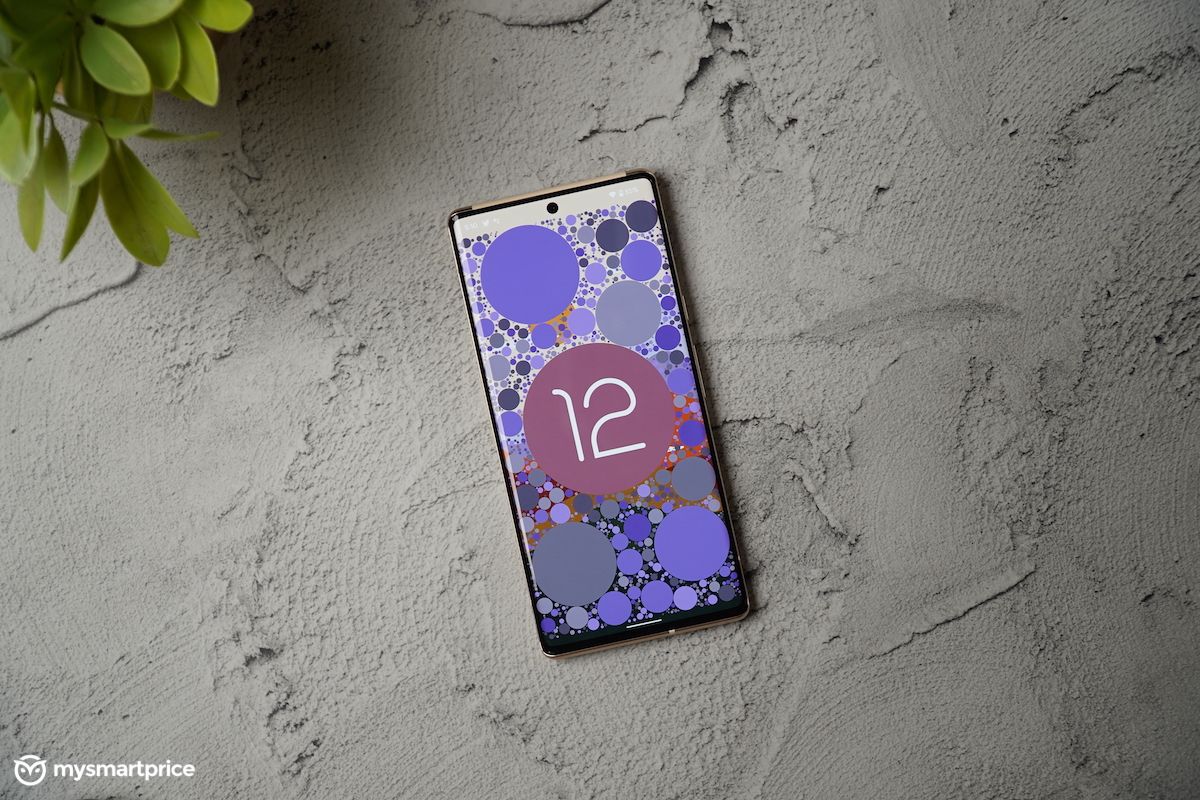 Before I trigger the Pixel fans, let me tell you the reasons why I like the phone. First and foremost, Android 12 is an absolutely gorgeous operating system upgrade. Unequivocally, the design language of Android 12 is better than every other mobile operating system out there. It is whimsical, takes risks, and lets you control how your phone looks every time you take it out of the pocket. From the excellent Material You design's special wallpaper-based Theming engine and Themed icons to privacy-specific features that tell you clearly which app is using your mic or camera, Android 12 is easily my favourite operating system this year.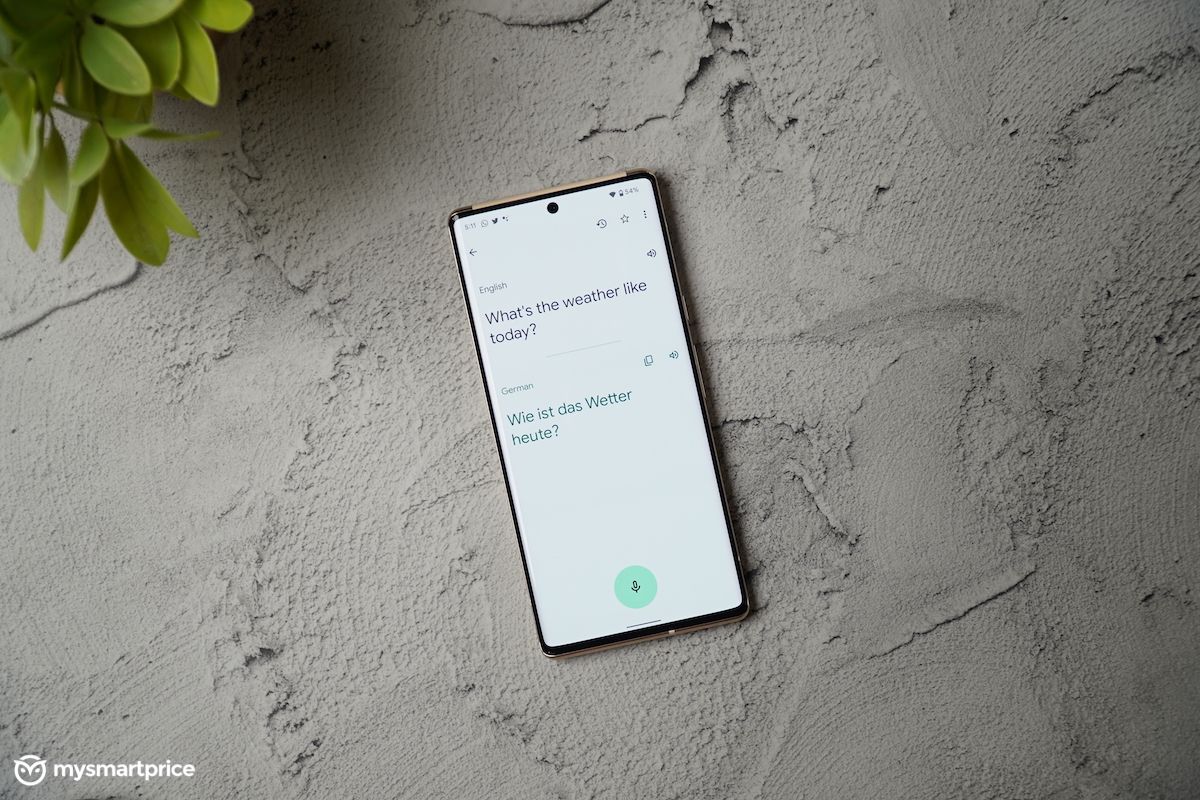 But what's even better are some of the Pixel 6-specific features, some enabled by the Tensor chips AI/ML engine. For example, the Live Speech-to-Text to Translation conversion that happens real time on the Private Compute Core instead of the cloud is absolutely mesmerising. It helps you have a basic conversation with anyone even if you don't know the language they speak. It is not entirely accurate but it works flawlessly most of the time. Hindi to Marathi, English to German, Marathi to Tamil…you name the language translation and the Google Translate app can handle it with ease.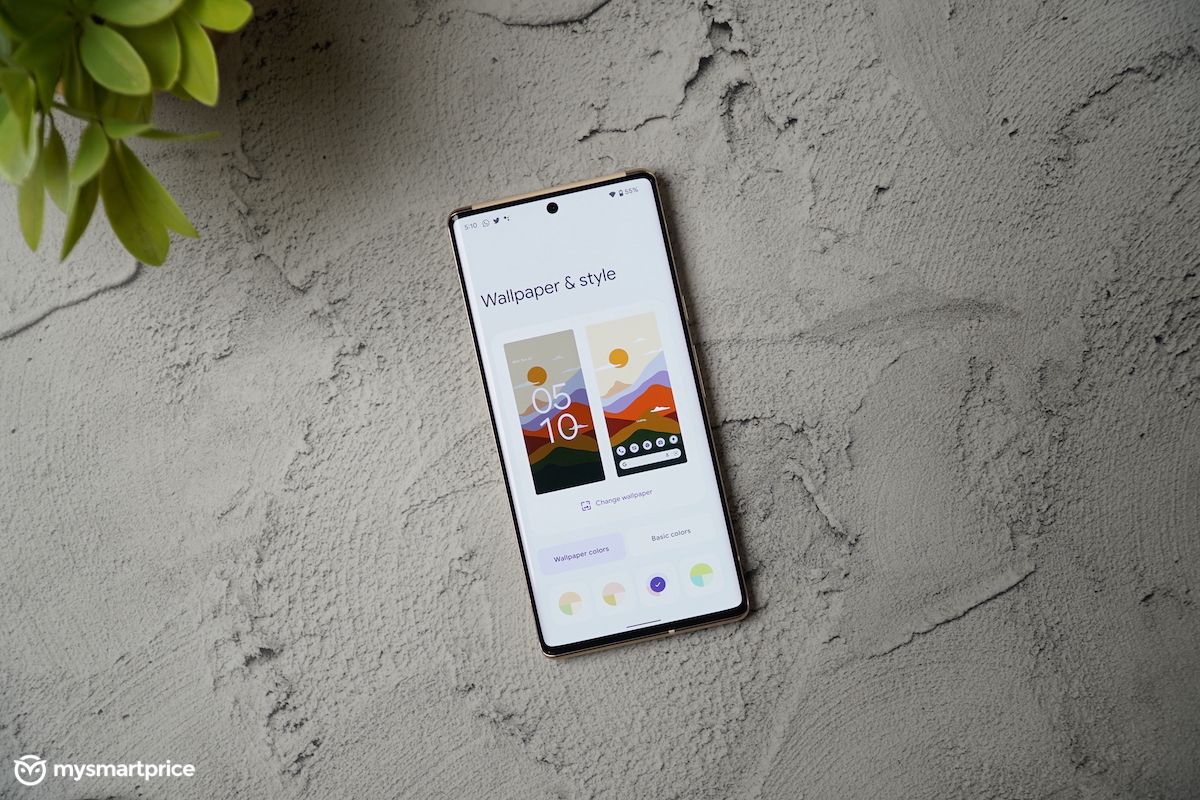 The other areas where Tensor's ML chops come in clutch are when you use the Magic Eraser tool to automatically identify unwanted elements in the background and erase them from the Edit function within the Photos app. When it works well, it does wonders. And then, you can also play around with the feature to make some fun edits too. A couple of other cool features are the Action Pan and Long Exposure shots. You can really get some creative shots with these easy-to-use modes. Plus, there's the cool Sky edit feature, which is now available with certain Xiaomi phones as well.
While we are on the topic of cameras, the primary camera does offer sharper textures and fantastic dynamic range. But, the iPhone 13 Pro Max (Review) is no slouch and there are many scenes where I preferred the iPhone's contrasty look but the Pixel 6 Pro's ability to bring out details from the shadows does work in certain scenes.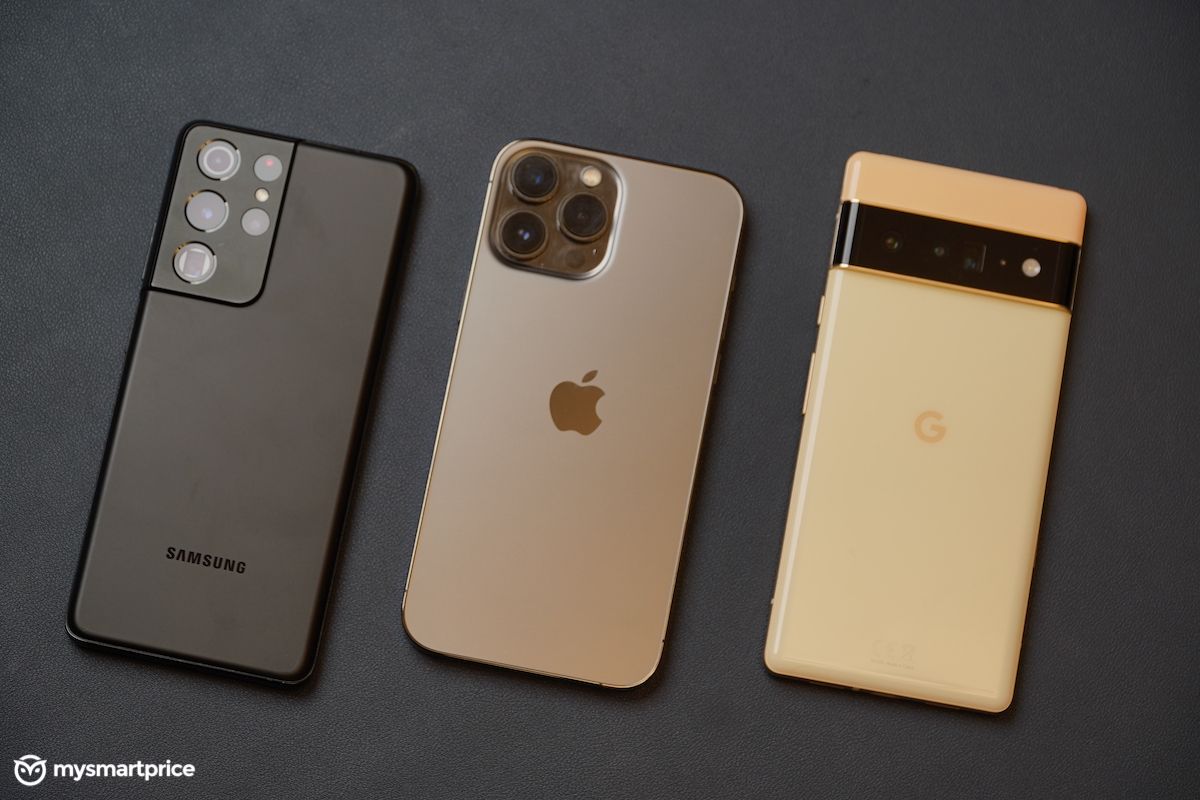 The new 4x telephoto is a fantastic zoom camera and is better than the iPhone 13 Pro Max's 3x telephoto. You get a closer punch-in, sharper textures, better depth, and an overall natural look as opposed to the artificial look of the iPhone 13 Pro Max. The selfies from the Pixel 6 Pro have better facial tones as opposed to the iPhone 13 Pro Max. And, they are also sharper. This is true whether you are shooting in the day or in the night. Or, selfie portraits. As you can clearly tell from these samples.
In fact, even regular human subject pictures are more impressive and true-to-life with accurate facial tones on the Pixel 6 Pro. However, portraits are a toss up depending on how you like it. I like the gradual, more DSLR-like blur effect of the iPhone 13 Pro Max but you might like the better edge detection of the Pixel 6 Pro. Also, the Pixel 6 Pro can shoot animal portraits slightly better in my opinion.
Furthermore, the camera app itself has so many cool features. I really like how you can switch between all the video shooting modes such as Normal, Slow Motion, and Timelapse from within the same page. Also, the different Stabilisation modes for shooting video are very unique too. In my time with the phone, I couldn't find an immediate use case for these stabilisation options, but I suppose it will come in handy some time.
Most of these tools help drill down complex camera features into simple "push a button" modes that any untrained photographer can also use to create stunning images. Remember how I'd highlighted the same in my vivo X70 Pro+ (Review) detailed camera comparison. And, for what it is worth, I think Google's implementation is slick and easy to understand with helpful guides.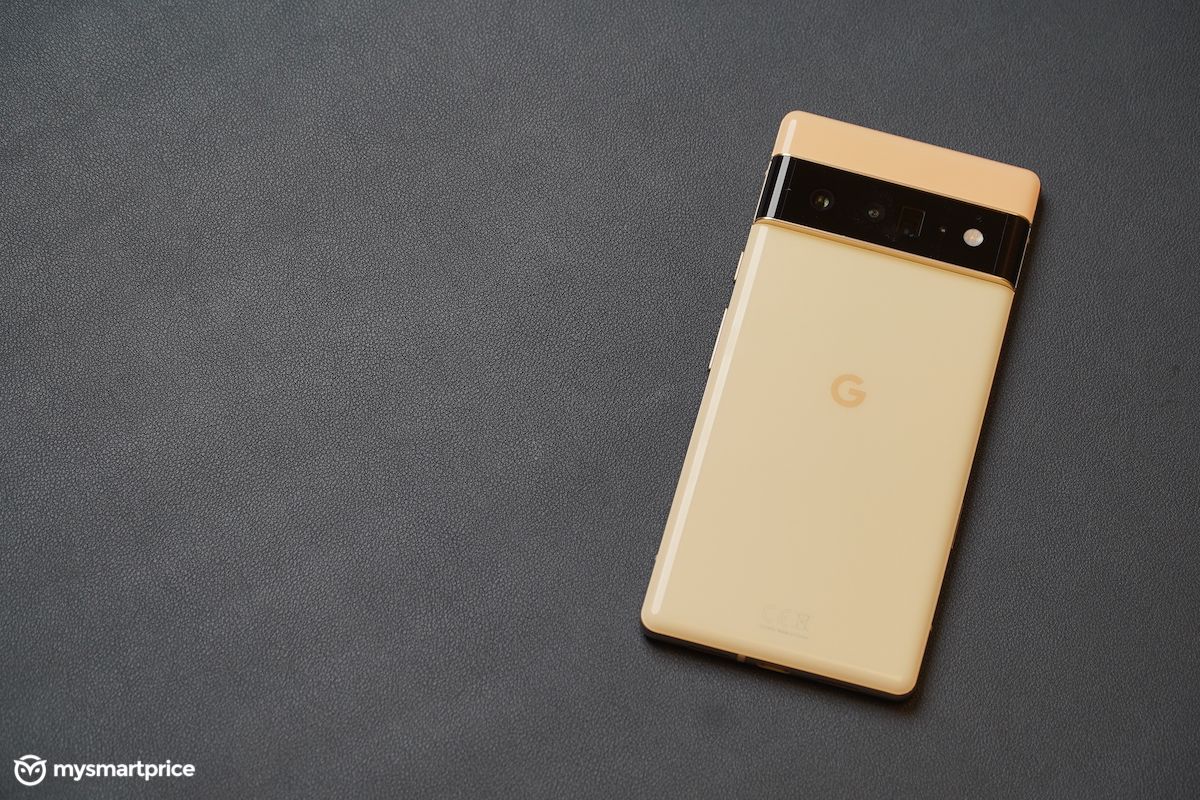 Another Pixel 6 exclusive feature that I chanced upon is the new Game Dashboard which offers optimisation for certain games. Of the games I play, only Asphalt 9 had it. Call of Duty Mobile, PUBG: New State, Armajet, and more weren't in the list. Also, Google offers a live FPS counter and an option to stream directly to YouTube.
Apart from the software, I do also like certain aspects of the hardware. The stereo speakers sound absolutely fantastic with enough depth and extension in the low end. Plus they can get pretty loud too. Furthermore, the haptic feedback is absolutely sublime. And, when compared to the iPhone 13 Pro Max, it is far more pervasive. Meaning, you get vibration feedback while typing, swiping back to go back in apps, and more.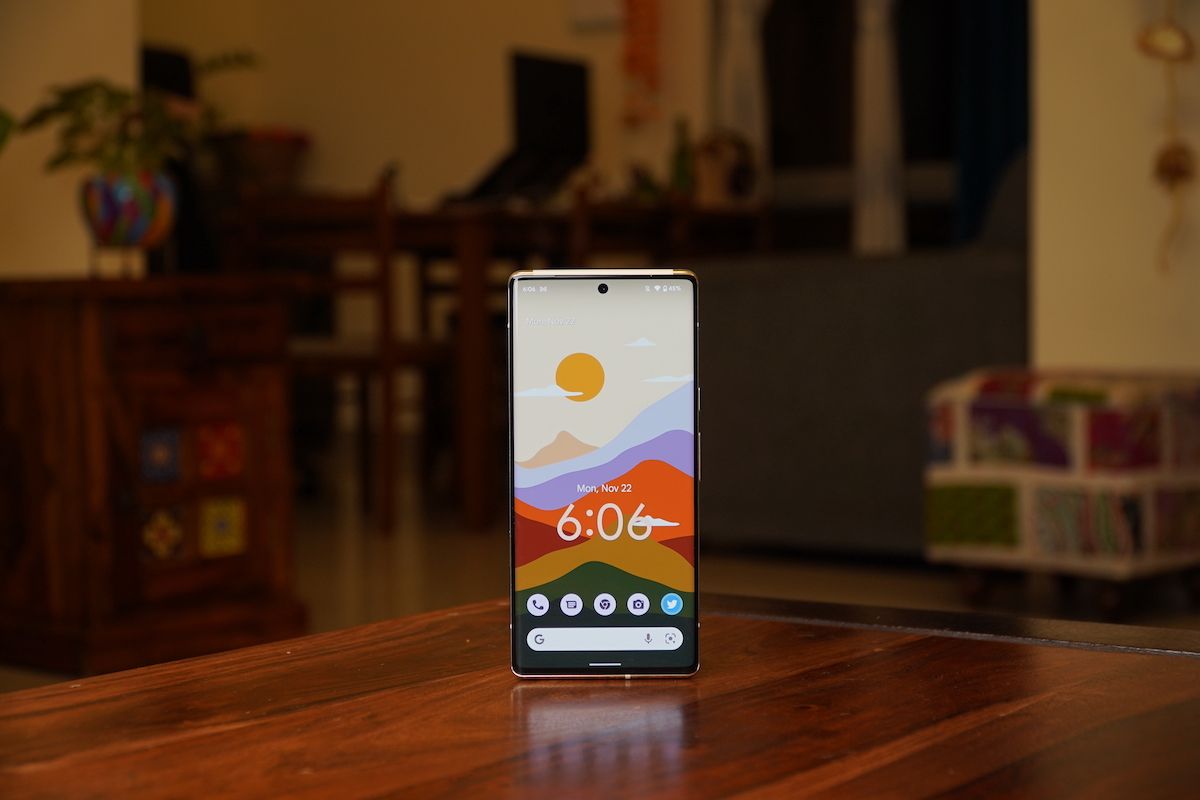 Also, the large AMOLED display gets extremely bright and offers HDR out of the box. Google has come a long way from the ill-fated Pixel 2 AMOLED display issues. This is a very, very good panel. Right up there with the best from Samsung, Xiaomi and OnePlus. Finally, the pricing is fantastic for a full blown flagship phone.
Now, moving on to the bad. But before that a few disclaimers. Firstly, all of my observations are based on the 4 days I've had with the phone. While it has almost everything I'd mostly capture in a review, I'd still not call it one.
And finally, these are a bunch of my subjective and objective opinions bundled together in one cohesive video. You are bound to disagree with some. Do mention why in the comments section but keep it civil. We are all here for a sane conversation. Let's not turn everything into a 9PM primetime debate.
Design ID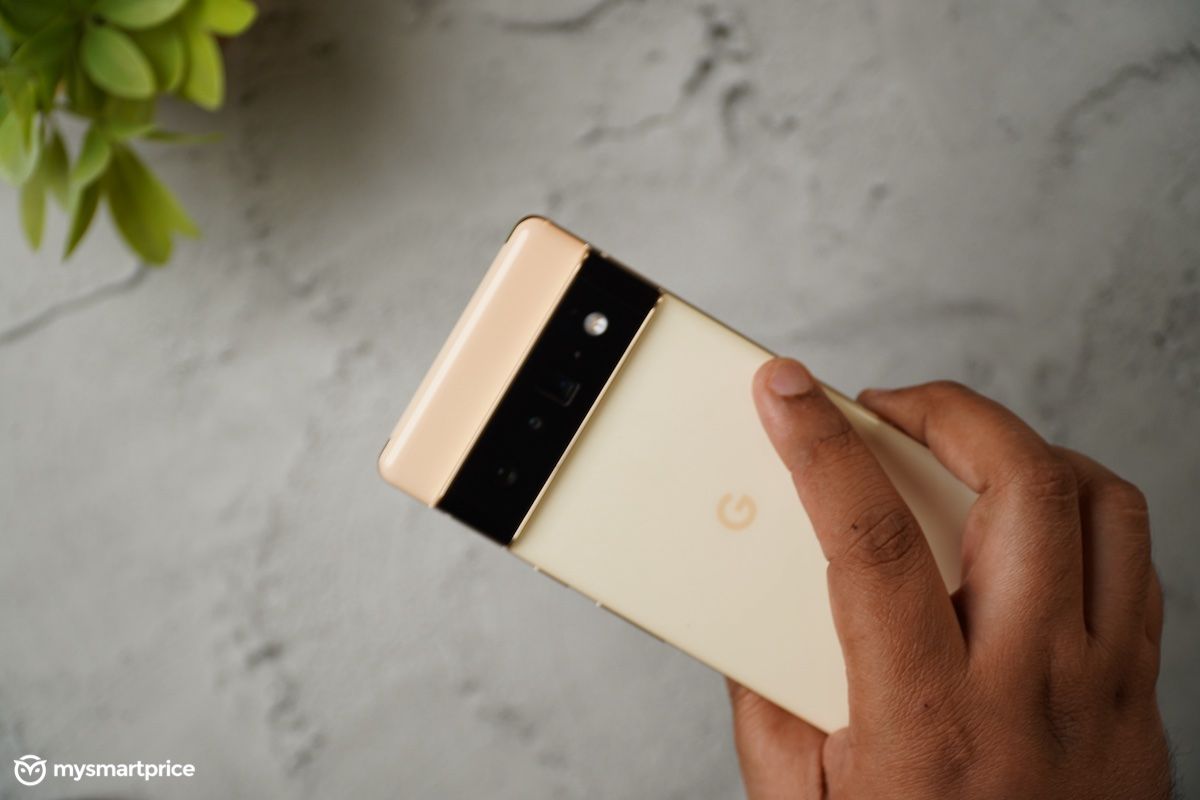 One reason why I still hold on to the Pixel 3 XL is the frosted glass back. I really like frosted glass back designs. From the S21 Ultra to the OnePlus 9 Pro to the iPhone 13 Pro Max, I cannot get over how good these phones look. But, the moment I laid my eyes on the Pixel 6 Pro and held it in my hand, the all glossy build sort of disappointed me. Also, the Sorta Sunny colourway didn't work for me either because the three-tone finish with the Black camera bump doesn't look very cohesive. And, there's a plastic strip antenna line on top that is in a different colour which further adds to the chaos in design. Plus, this glossy finish makes the phone extremely slippery. I thought it was just me but many folks on Reddit seem to have the same concern. You will need to buy a case.
While design is a subjective topic, I can't shake off the feeling that this ID is very unlike Google and I expected the company to do better.
Slow Fingerprint Reader
Unfortunately, the in-display fingerprint reader is slower than normal. Sometimes it didn't even register my fingerprints. I think I am really spoiled by the OnePlus, OPPO, and vivo phones to be able to be patient with slow unlock speeds. This is also a very common issue with many users and Google's reasoning is that it is due to enhanced security protection. We will just have to take Google's word on it as I don't know of any way to objectively verify it.
Cameras are Not Groundbreaking
I was supremely excited about the camera upgrades on the Pixel 6 Pro. A new 50MP Samsung GN1 sensor, a proper 4X telephoto, upgrades to video recording: Google was indeed promising a lot and I was expecting the best set of smartphone cameras ever. But, that's not really the case. The Pixel 6 Pro's setup has issues too and there are many situations where the iPhone 13 Pro Max pulls forward.
To begin with, the ultrawide lens on the Pixel 6 Pro with its 17mm, 114-degree ultrawide cannot really be considered ultrawide right next to the iPhone 13 Pro Max with its 13mm, 120-degree ultrawide camera. Which, by the way, offers crisper textures on close crop.
Also, the Pixel 6 Pro tends to aggressively turn a warm scene into a cool one. As you can see here, instead of reproducing a nice tone of light Brown under the warm light, the cushions have turned White. In fact, this happens a lot. Yes, the iPhone doesn't get White point right all the time but in most situations I preferred Apple's algorithm to Pixel's. For example, in this picture of these fantastic French Fries. Or, in this shot of the inside of a cafe bathed in soft warm light.
Night Mode capture on the Pixel 6 Pro is also slightly odd. What I noticed is the Pixel 6 Pro invariably opens the shutter for a longer duration. So, when the scene is entirely dark, I ended up with a lot of blurred shots because it took 2-3 seconds longer than the iPhone 13 Pro Max. Although, if you can keep still, the images do look sharper and have visibly less noise. Plus, the iPhone 13 Pro Max's extremely contrasty look is not something everyone likes is what I've come to learn. I prefer it, though.
Another area where the iPhone 13 series beats the Pixel 6 series comfortably is when you are shooting videos. While the Pixel has made a huge leap over previous generation Pixel's, there's still a lot of noise in low light footage, the dynamic range performance is nowhere close to the Dolby Vision capabilities of the iPhone 13 Pro Max, and even the details are sharper.
So, I'd like to reiterate, my concern is, despite all the upgrades, Google cannot be considered the absolute best camera out there. It is great but there's still a lot of work pending to make it an overall winner. Therefore, further duling my enthusiasm to absolutely want the phone.
Tensor is…Underwhelming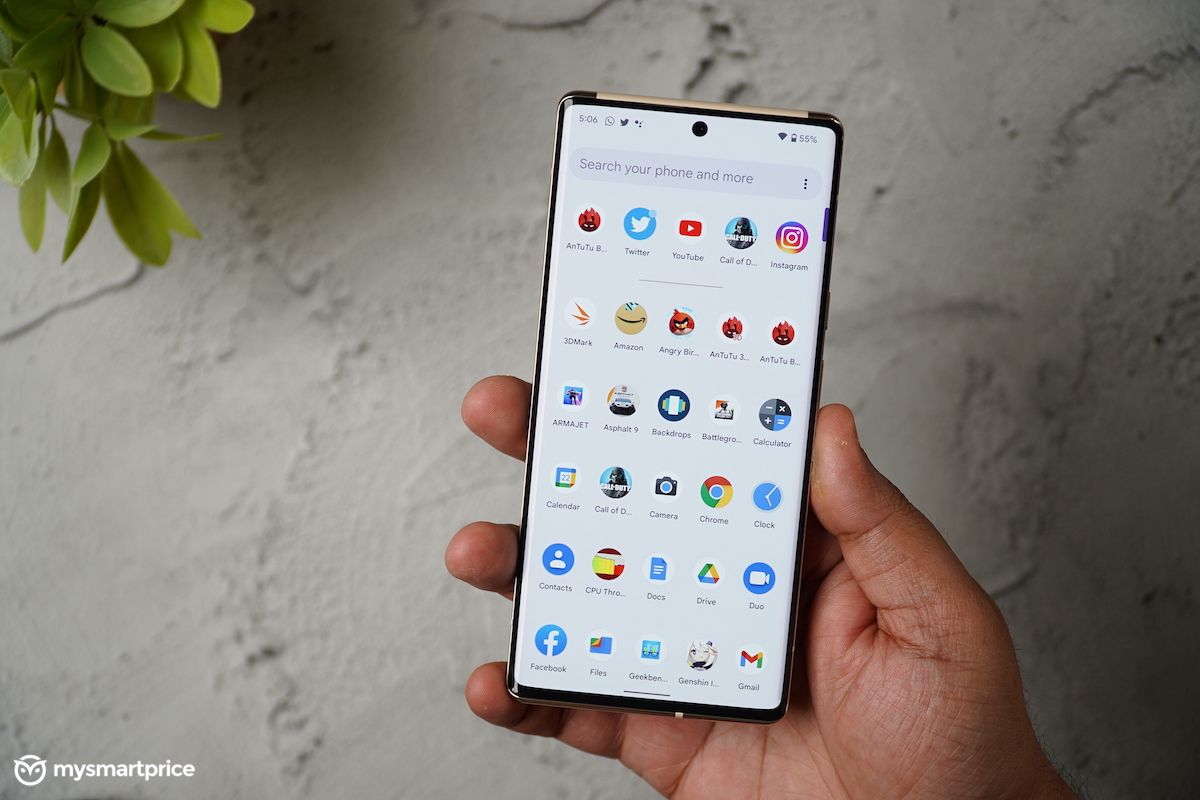 Most nerds, including myself, were frothing at the mouth when we heard that Google was going to make its own SoC for the Pixel 6 Series. The homegrown Tensor SoC is based on Samsung's 5nm fabrication process, and the performance lies somewhere between the Exynos 2100 and the Snapdragon 870. It does have a very powerful Mali GPU, though and that shows in the 3DMark Wild Life test, which is higher than even the Snapdragon 888. Also, daily performance is buttery smooth for the most part.
Call of Duty runs at the absolute max graphics settings and so does PUBG New State. But, the phone throttles a lot and heats up easily. Even in regular usage, the phone ran at 38-40 degrees at all times. This is when Delhi NCR is actually cool. Plus, when I ran benchmarks or played games for a long duration, it would heat up even more. I ran the 3DMark Wild Life Stress Test and I got an abysmal stability of just 37-38% and the phone would heat up to 45-degrees easily. The CPU also throttles really quickly. And, if you use Adaptive Battery, then Google clearly mentions that the CPU is bound to throttle.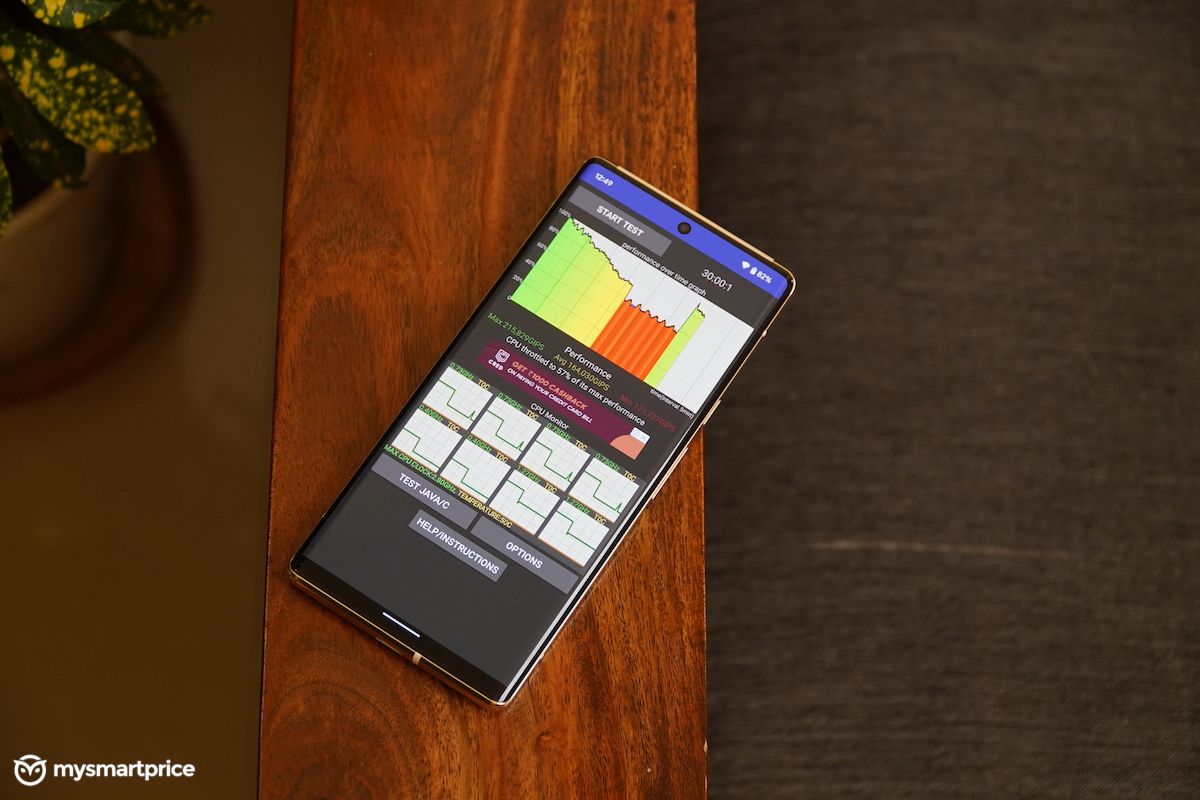 To be fair, Tensor is not the only chip that cannot offer sustained performance this year. The Snapdragon 888 has also been tough to tame. But, it is not this bad. If you don't believe me, even Anandtech is disappointed with the thermal throttling. Tensor may be great for all the AI/ML stuff but it didn't live up to my expectations while using the phone.
In fact, on many occasions the phone would get hot during normal usage and certain apps like Twitter would start stuttering badly. You can see it for yourself.
Battery and Charging Issues
Moreover, with the new homegrown SoC, I actually expected Google to offer better battery life on the Pixel 6 Pro at least, if not the Pixel 6, considering the Pro phone has a larger 5003mAh battery. But, the reality was different. I used the phone without a SIM and could only manage 4 hours to 4 hours 30 minutes of SoT on moderate to heavy usage. This is pretty average. Furthermore, the phone takes ages to charge as well. It doesn't even charge at the max advertised 30W speeds. Google has confirmed it tops out at 23W. What I noticed is the first 50% charges really fast but the next 50% is really, really slow. With Adaptive Charging, it is even slower. Realistically, it takes about 2 hours to charge from 0 to 100.
Limited Availability
This final reason is not based so much on the actual phone but Google's inability to mass produce these phones for more countries. Currently, only nine countries have access to the Pixel 6 series making it difficult for you to buy one even if you wanted it. For a phone that's supposed to be somewhat of a resurrection, I feel that it is a huge letdown not to have figured out a wider launch plan. Especially when it is a company of Google's stature.
Conclusion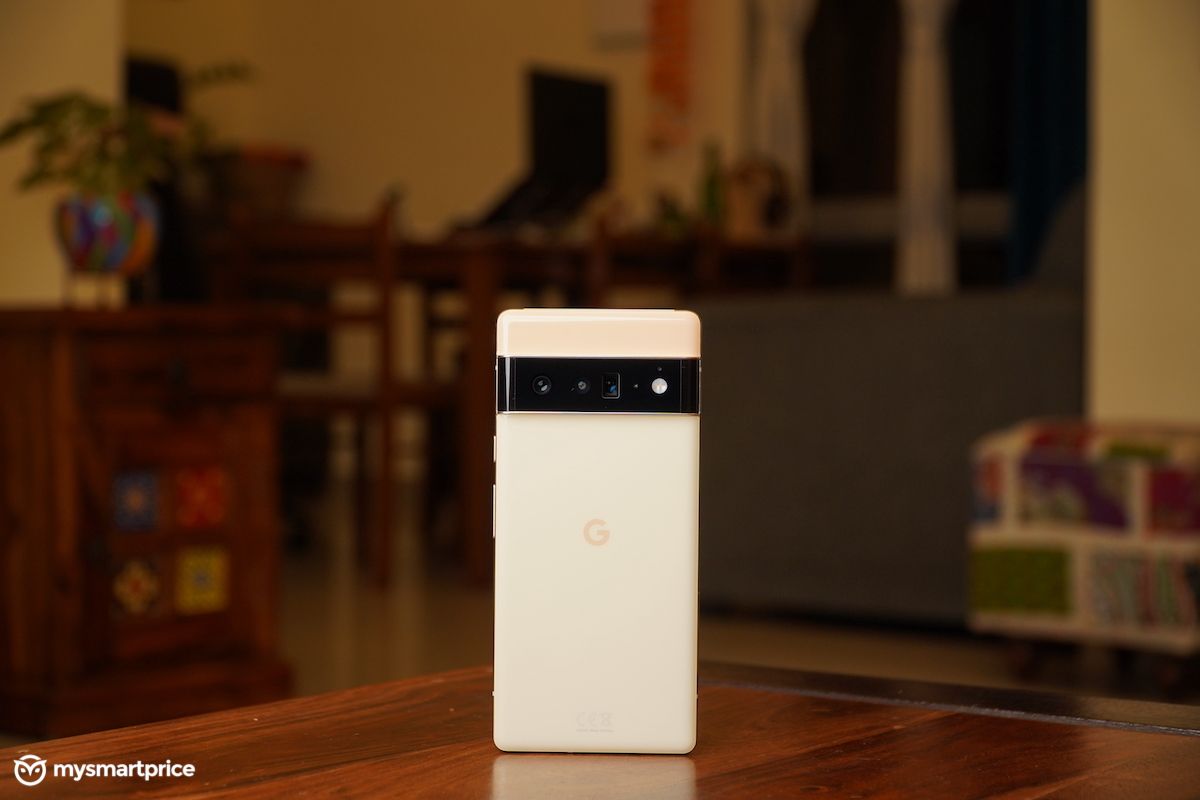 I know that a lot of Pixel fans in India wanted the Pixel 6 series to launch here. I wanted to as well. In fact, when I started using the phone, I had a narrative in my head where I'd curse Google India for not launching such a fantastic phone in our country. But, while I do love Android 12 and Pixel experience on the Pixel 6 Pro, I am not so sure if the fans are actually losing out on a lot. It is not like the ultimate Android phone that you must own or anything. But yes, it is still a fantastic phone. Especially if you look at the Pixel 6, which is indubitably a steal at just 599 dollars.
I know you might have differing opinions. I am sure there are Pixel fans out there waiting to hunt me down but I'd like to be as real as possible. And, as you are aware, most of my disappointment actually stems from the fact that my expectations were sky high. Anyway, what do you think? Let me know in the comments section below.