The Google Pixel Buds Pro was announced at the Google IO 2022 conference back in May. The Buds Pro was launched as the successor and upgraded to the original Pixel Buds, which was launched in 2020. Along with the announcement of Pixel Buds Pro, the company also unveiled the Pixel 6a and also showcased the Pixel 7 series, Pixel smartwatch and Pixel Tablet.
Among these products Google had confirmed that the Pixel 6a and Pixel Buds Pro will be available for purchase in July. While the Pixel 6a was confirmed to launch in India"Later this year", we did not have any word on the launch of the Google Pixel Buds Pro in India. Now, on Instagram, madebygoogle's official handle has revealed the pre-order date of the TWS in India.
Google Pixel Buds Pro Will be Available in India Soon
In a recent post, madebygoogle posted the details about the Pixel Buds Pro pre-order and availability. And, in the comment section when a user reached out asking about the India availability of the same, the official handle replied "Thanks for reaching out. Pixel Buds Pro will be available on July 28, 2022 across 13 countries including India and pre-order opens on July 21 on the Google Store. Be sure to follow us for more news and updates!"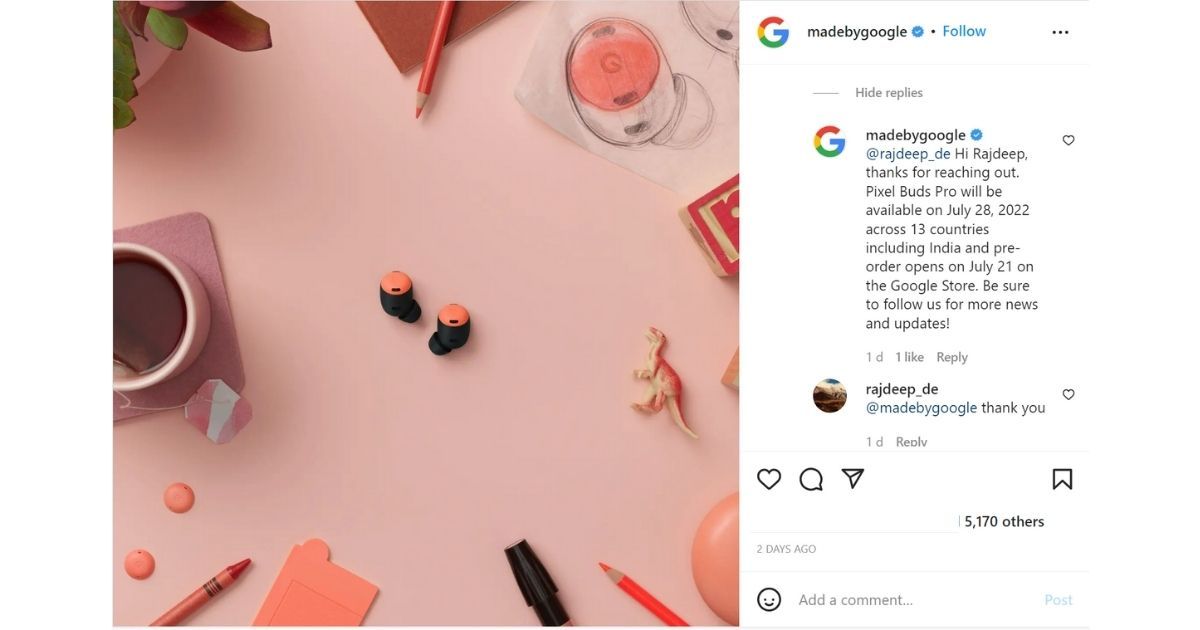 This confirms the availability of the Google Pixel Buds Pro in India and we can expect the TWS to be available on Flipkart as well, like most other Google products. The Google Chromecast with Google TV was recently spotted on Flipkart and we can expect the same to be available in India soon.
Google Pixel Buds Pro: Features and Specifications
The Pixel Buds Pro offers active noise cancellation and an immersive audio experience. The TWS on the inside comes with a 6-core audio chip custom-built chip that runs Google-developed algorithms and is tuned by Google's in-house audio engineering team. The Buds Pro comes with Silent Seal to adapt to the user's ear to help maximize the amount of noise that's cancelled. The built-in sensors will measure the pressure in the ear canal to offer a comfortable fit.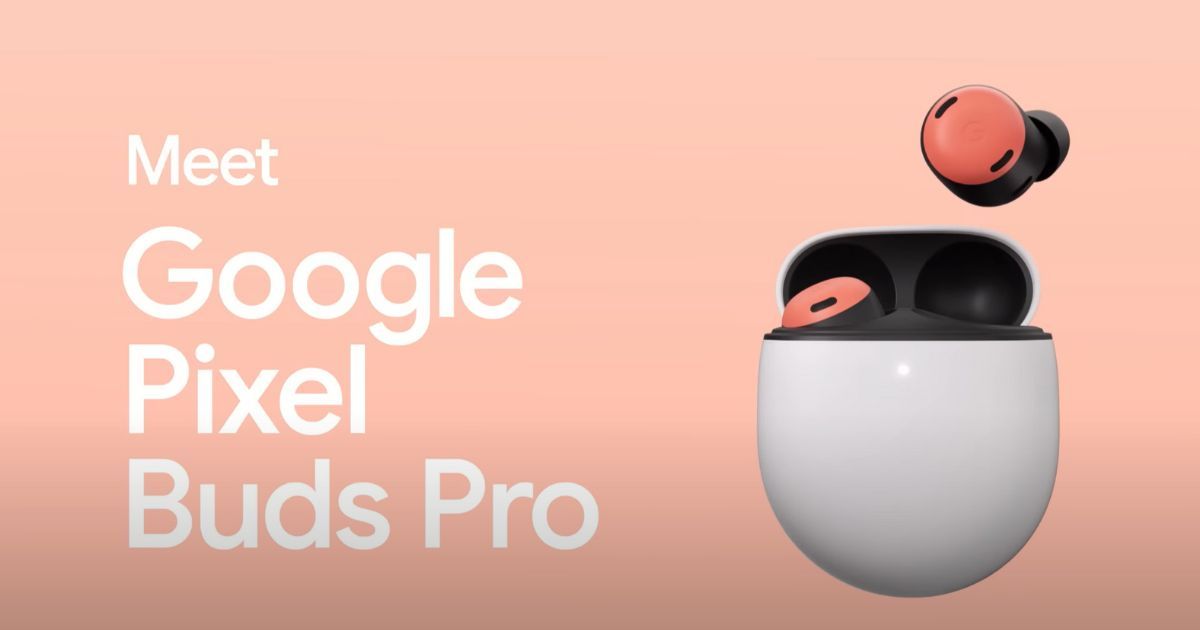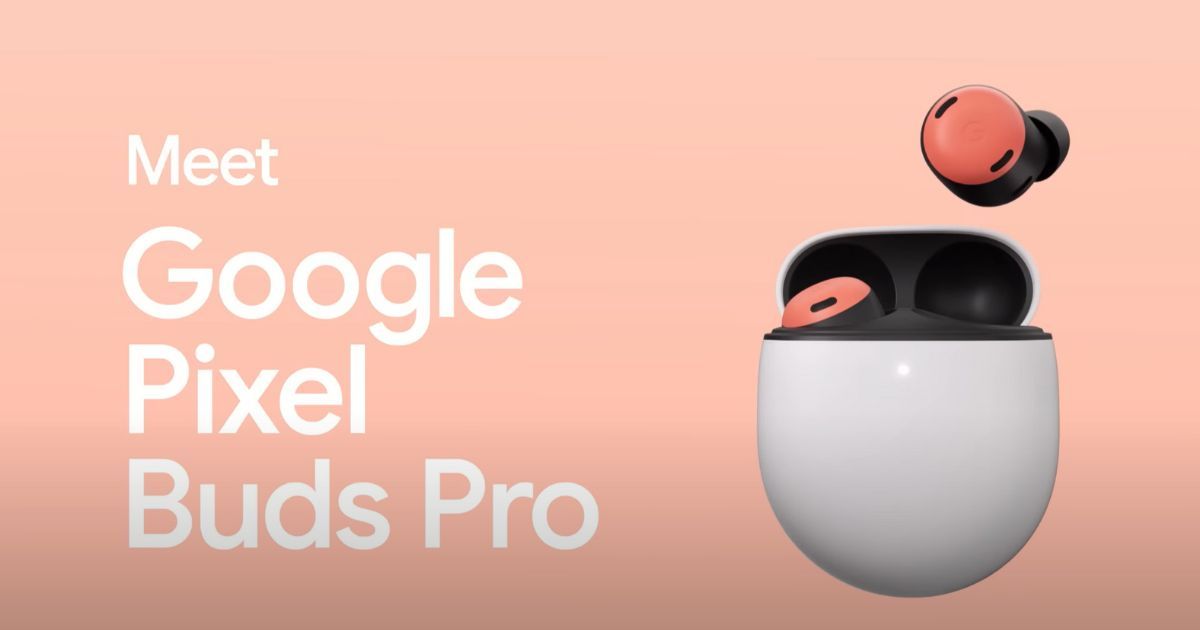 On a single charge, the Buds Pro are rated to last up to 11 hours without ANC and up to 7 hours with ANC on. With the included case, these buds can last up to 31 hours. Further, these also come with built-in Google Assistant and you also get real-time translation in 40 languages. Other features include transparency mode, wireless charging, becoming mics, multipoint connectivity, volume EQ, and touch control.