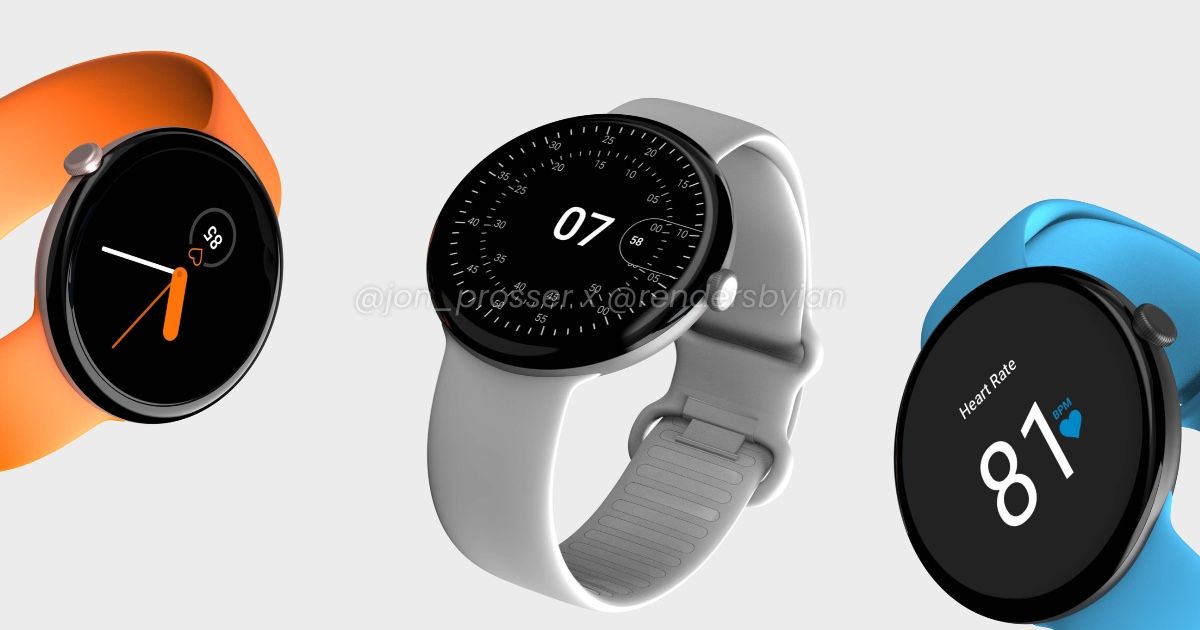 The Long rumoured Google Pixel Watch is reportedly set to launch in 2022, as per reports leaked earlier. It will be the company's first ever smartwatch. According to the report, the Google Pixel smartwatch has a codename 'Rohan' that will have the latest version of Wear OS. After the Pixel 6 Pro launch, users are already excited about the Pixel watch.
In the latest development, popular Youtuber John Prosser has shared some fresh leaks about the Google Pixel smartwatch. John has shared some new images of the Google Pixel smartwatch which reveals the complete design and some features of the watch. He claims that these images are official Google marketing images and not 3D CAD renders. Here are some leaked images of the Google Pixel Smartwatch.
Google Pixel Watch: What it looks like
As you can notice in the images, the Pixel watch will be officially known as Google Pixel Watch. It will feature a round design that will have very less bezels. Google has added a crown on the right side of the watch, there seems to be a microphone on the left bottom side of the watch. Some of the leaked images tell us the features of the Google's first ever watch. One of the pictures show a UI for heart rate which depicts that Google might be working on a Fitbit integration for its watch that has a codename of "Nightlight". Another picture shows the integrated Google Map route on the Pixel watch that means that users would be able to use the Pixel watch for navigation. The Pixel watch will be able to make calls as per the leaked images.
The Pixel watch has been in the news for a very long time. It is expected to have all the basic fitness tracking tools including a step counter, heart rate monitor. Google is heavily focusing on making the best hardware and software for its first ever watch. Google recently partnered with Samsung to introduce the Wear OS 3 on the Samsung Galaxy Watch 4 which has impressed its users. It would be exciting to see what Google has in the store for the Pixel Watch.
What feature are you looking forward to on the Pixel Watch? Let us know in the comments section.