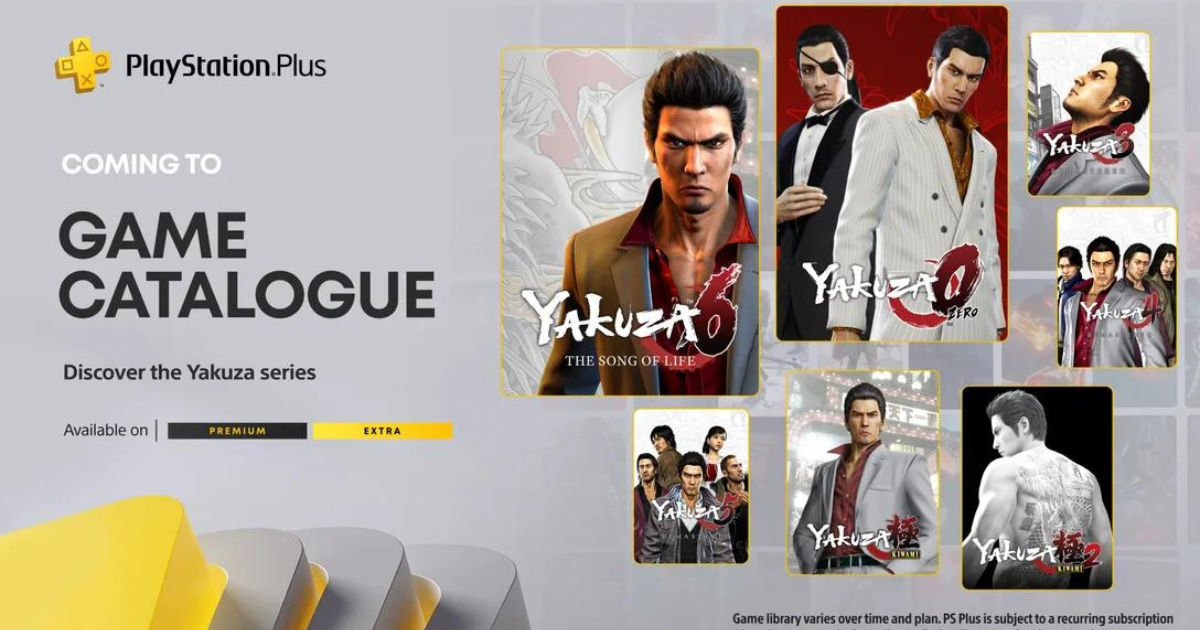 PlayStation Plus Extra and Deluxe subscribers are in for a very Yakuza-shaped treat this August as 4 excellent Yakuza games make their way onto the Game Catalog, including the latest release in the franchise, Like A Dragon. Deluxe and Extra subscribers will be able to play Yakuza Kiwami, Kiwami 2, 0, and Like A Dragon this month, while the 4 other games will be available later this year.
This is a great deal for not just fans of the series as newcomers can pick up the story right from the start with the prequel, Yakuza 0 and make their way through the franchise till Kiwami 2. Later this year, players will see the conclusion of Kiryu's storyline in Yakuza 4, 5, and 6: Song of Life Remastered.
PS Plus Essential subscribers will also have access to Yakuza: Like A Dragon, which will be in the PlayStation Plus lineup of free games in August.
Also Read: PlayStation Plus Monthly Games for August Announced: Tony Hawk's Pro Skater 1+2, Yakuza Like a Dragon, Little Nightmares
Yakuza Franchise Will be Available on PlayStation Plus in August
This is a great addition to PlayStation Plus and makes the service more appealing to players. The Yakuza franchise is one of the most beloved and critically-acclaimed games of all time and is home to some of the most well-told stories in gaming history.
Yakuza: Like A Dragon is the latest entry in the franchise and will be available for download from August 4 for all PlayStation Plus subscriber tiers. While the first batch of these games will be available to both Extra and Deluxe subscribers, the latter half of the series, Yakuza 4 through 6, will only be available for Deluxe subscribers as the games will be present in the Premium Game Catalog.
Also joining the service this August is the remade Tony Hawk's Pro Skater 1+2 and indie darling, Little Nightmares. The games will be available for download from August 4 and will remain free until September 6.