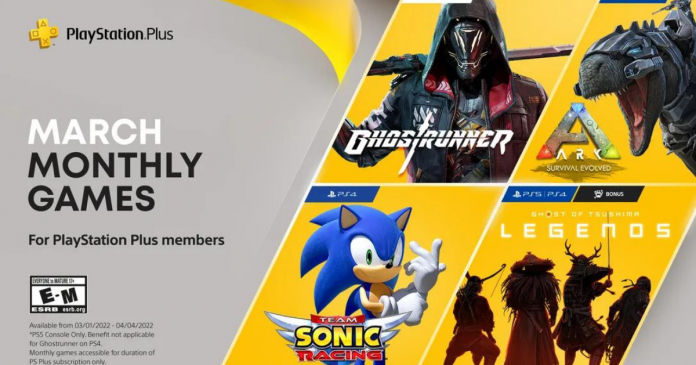 Dealabs might have been able to leak a portion of the PlayStation Plus free games lineup for this month, but it looks like there's a lot more in store. The free games lineup for March 2022 includes Ark Survival Evolved and Team Sonic Racing, but it also includes Ghostrunner (for PS5) as well as Ghost of Tsushima Legends.
A total of 4 games will be up on offer as free titles this month and it looks like one of the strongest lineups in recent memory. Ghost of Tsushima Legends is a standout, as the multiplayer/co-op component of the critically acclaimed title from SuckerPunch Productions.
These games will be available to download starting Tuesday, March 1, 2022. The games will be added to the player's library and you can keep it for as long as you have an active PlayStation Plus subscription.
Also Read: Sony Planning to Introduce a PlayStation Service Similar to Xbox Game Pass
PlayStation Plus Free Games for March 2022
Ark Survival Evolved – PS4
Ark Survival Evolved is an MMO Survival game that puts players on a mysterious island populated by deadly dinosaurs and peculiar creatures. Players must scrounge together resources and figure out how to turn the environment to their benefit and survive the harsh conditions of the island.
The game has interesting combat mechanics as players must craft their own equipment and weapons to take on dinosaurs on the island. Like all survival games, Ark Survival Evolved has a steep difficulty curve, but one that ultimately feels rewarding once players get the hang of the game.
Team Sonic Racing – PS4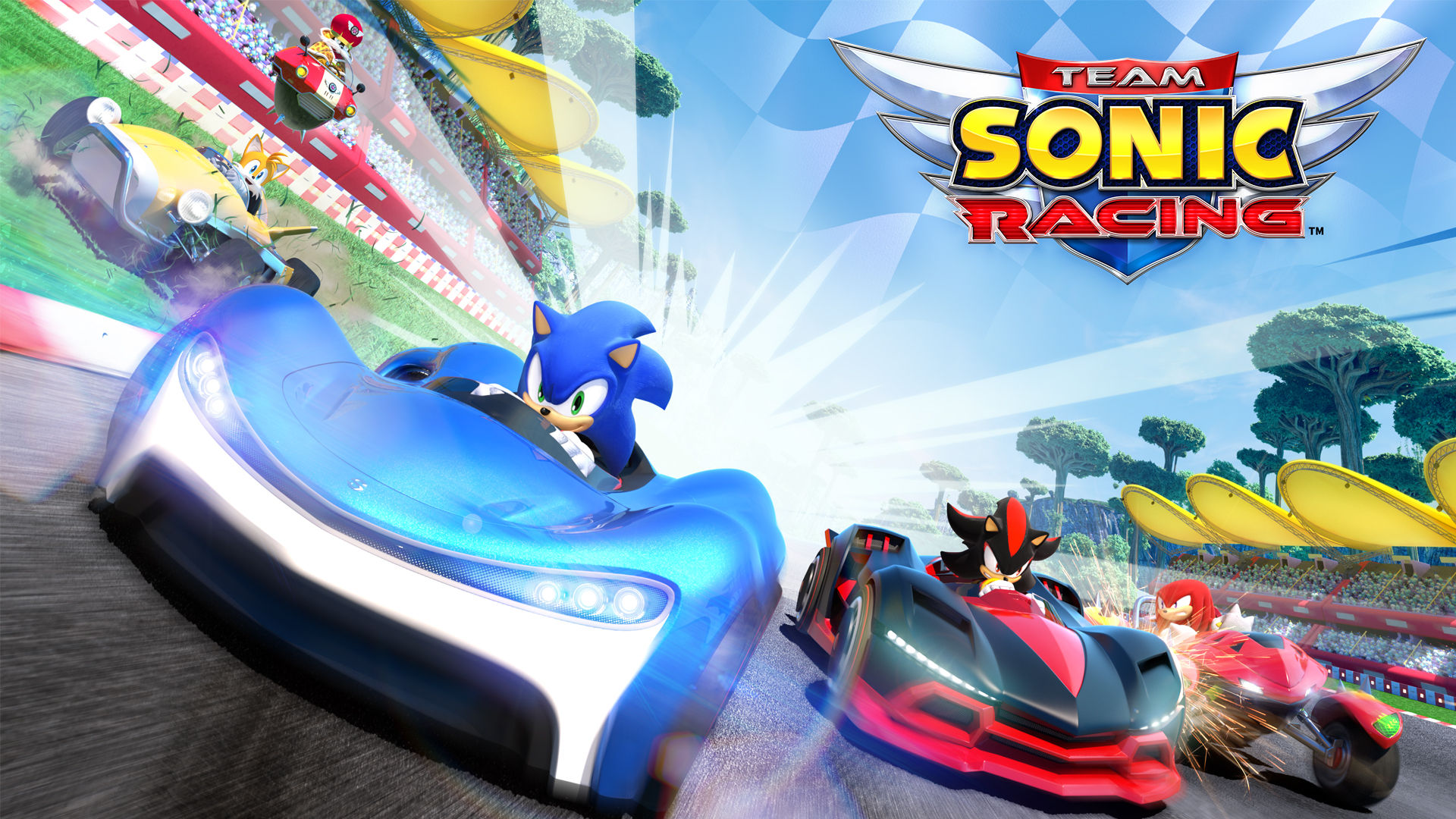 The iconic hedgehog returns, this time trading in his sneakers for a set of speedy wheels. This arcade racer encourages players to compete against each other in multiplayer and race each other in all sorts of tracks. There are a number of fan-favourite characters available for picking from the Sonic franchise.
Ghostrunner – PS5
If players were perhaps looking for a game that combines the kinetic thrill and responsiveness of Mirror's Edge but with equally satisfying combat, then Ghostrunner is the answer. Ghostrunner is a fast-paced first-person adventure that tasks players with battling up a megastructure tower, using parkour and a monomolecular katana.
The player character has the ability to slow down time and dodge bullets, among other cool tricks.
Ghost of Tsushima: Legends – PS4 and PS5
Ghost of Tsushima Legends is a standalone multiplayer component to Ghost of Tsushima and is one of the most interesting multiplayer games around. The game lets players pick from 4 unique classes – Samurai, Hunter, Assassin, or Ronin. Players can engage in multiplayer sessions together, as a team, and progress through story missions.
Alternatively, players can also take on each other in competitive Rivals mode.
Thanks for reading till the end of this article. For more such informative and exclusive tech content, like our Facebook page