Highlights
PlayStation Plus Game Catalog lineup for January will be available from January 17.
The lineup includes Devil May Cry 5 and Jett: The Far Shore.
Players will need at least a PS Plus Extra subscription.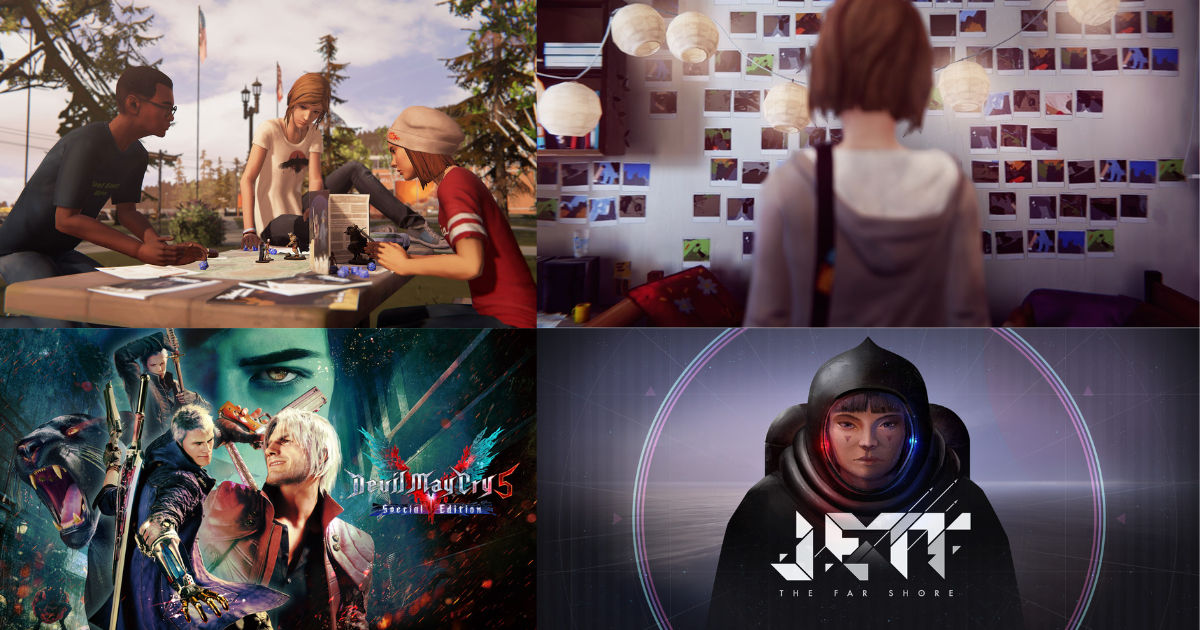 The PlayStation Plus Game Catalog for January 2023 includes massive hits like Dragon Ball FitghterZ, Back 4 Blood, Devil May Cry 5, and Just Cause 4: Reloaded. This is a pretty strong month for PlayStation Plus subscribers. To access the Game Catalog, players will require at least an active PS Plus Extra subscription. A Deluxe membership will give players access to the Game Catalog as well as the Classics Catalog, which contains a number of cool games.
Games being added to PlayStation Plus Game Catalog in January 2023:
Back 4 Blood (PS4,PS5)
Dragon Ball FighterZ (PS4)
Devil May Cry 5: Special Edition (PS5)
Life is Strange: Before the Storm (PS4)
Life is Strange (PS4)
Jett: The Far Shore (PS4, PS5)
Just Cause 4: Reloaded (PS4)
Omno (PS4)
Erica (PS4)
These games will be available for players to add to their library from January 17. Once added, these games will remain in the player's library as long as they have an active PlayStation Plus membership.
Also Read: 10 Best Action Games on PC: System Requirements, Metacritic Rating, Genre, Download Links and More
PlayStation Plus Game Catalog for January Looks Pretty Good
The big highlight for January is Devil May Cry 5, which was one of the best games the year it came out. The game is a continuation of the story from Devil May Cry 4. It improves upon the signature combat and gameplay mechanics by introducing all sorts of new fighting styles, weapons, and characters.
This is not all that is new for PlayStation Plus subscribers as the Classics Catalog gets a number of great games as well, including:
Syphon Filter 3 (PS1)
Star Wars Demolition (PS1)
Hot Shots Golf 2 (PS1)
Other great highlights for the Game Catalog this month include Erica, a gripping interactive thriller that lets players shape the narrative through their decisions. The game packs an enormously engaging story that unfolds differently for each player, depending on their choices.
Just Cause 4 is a dependable good time, much like the rest of the Just Cause franchise. The game is a teensy bit light on story and narrative complexity but it more than makes up for it by providing players with a large enough sandbox that they can shoot and blow up to their heart's content.
Jett: The Far Shore is a recent indie release and one of the most exciting games available on the PS5 right now. The game puts players in the shoes of an interstellar scout, tasked with exploring a vast unknown. The game is as beautiful as it is challenging and will hijack the player's senses in a way few other games are capable of.
A new PlayStation Plus membership is currently available at a discount so if players are looking to get in on the action, right now is a pretty good time to do so.