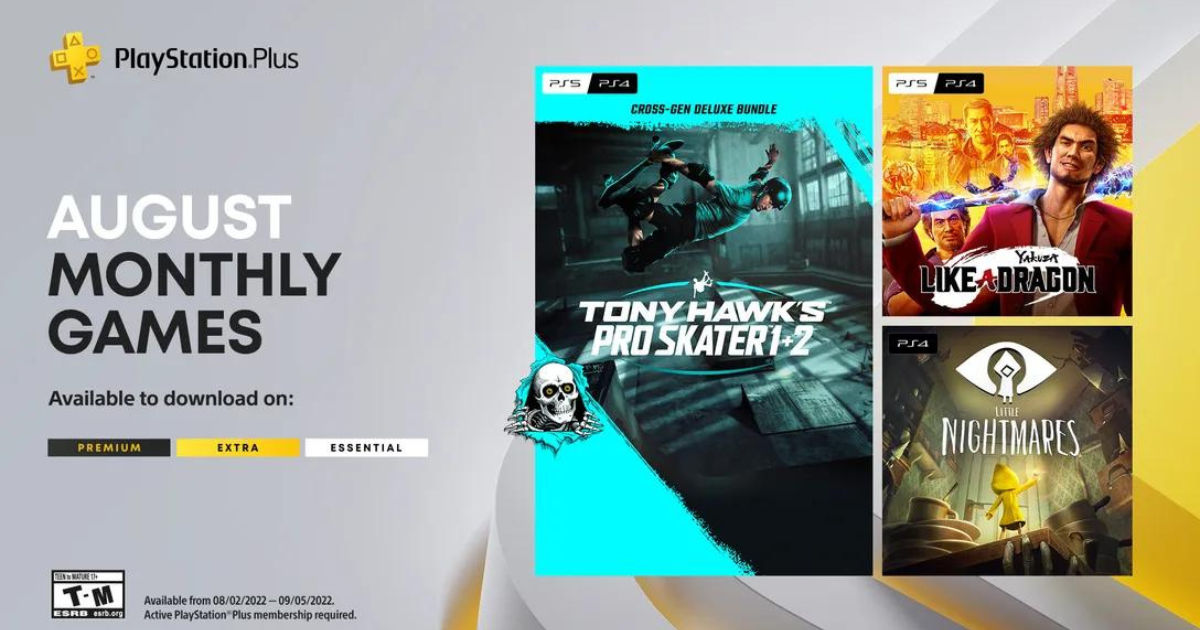 The PlayStation Plus Monthy Games for August have been revealed and this one is a doozy. This month, players will be able to claim Tony Hawk's Pro Skater 1+2, Yakuza: Like A Dragon, and Little Nightmares. All 3 of these games will be available on PlayStation 4 and Tony Hawk's Pro Skater 1+2 and Yakuza will have PS5 versions available on PS Plus.
These games will be available for download from August 2 to September 6 to PS Plus Essential, Extra, and Deluxe subscribers at no added cost. This is perhaps one of the most stacked months in PS Plus history as all 3 of these games were received quite well on launch and have developed quite the playerbase.
To download these games, simply head to the PlayStation Plus tab on your console and add these games to your Library.
Also Read: New PlayStation Plus Now Live in India: Pricing, Plans, and Features
PlayStation Plus August Lineup Will be Available to Download from August 2
Yakuza: Like A Dragon is the latest entry in the storied Yakuza franchise and is one of the loudest, flashiest entries in the series. The game's story features a new protagonist, Ichiban Kasuga, as he fights his way through a modern-day Japanese city. Players can engage in a number of side activities such as go-karting and karaoke, the usual Yakuza variety.
Tony Hawk's Pro Skater 1+2 is a remake of the two beloved original titles and offers players a next-gen playground where they can experiment to their hearts' content. The game brings back the iconic soundtrack filled with some of the greatest punk/pop-punk hits of the 2000s and 90s.
Last but not least is Little Nightmares, an amazingly effective horror platformer puzzle game that is equal parts whimsical as it is creepy. The player will attempt to escape "The Maw", a dark entity looking to devour everything in its path. The game is a fantastic adventure through a delightfully dark world that will surprise players with its surprising stark beauty and charm.