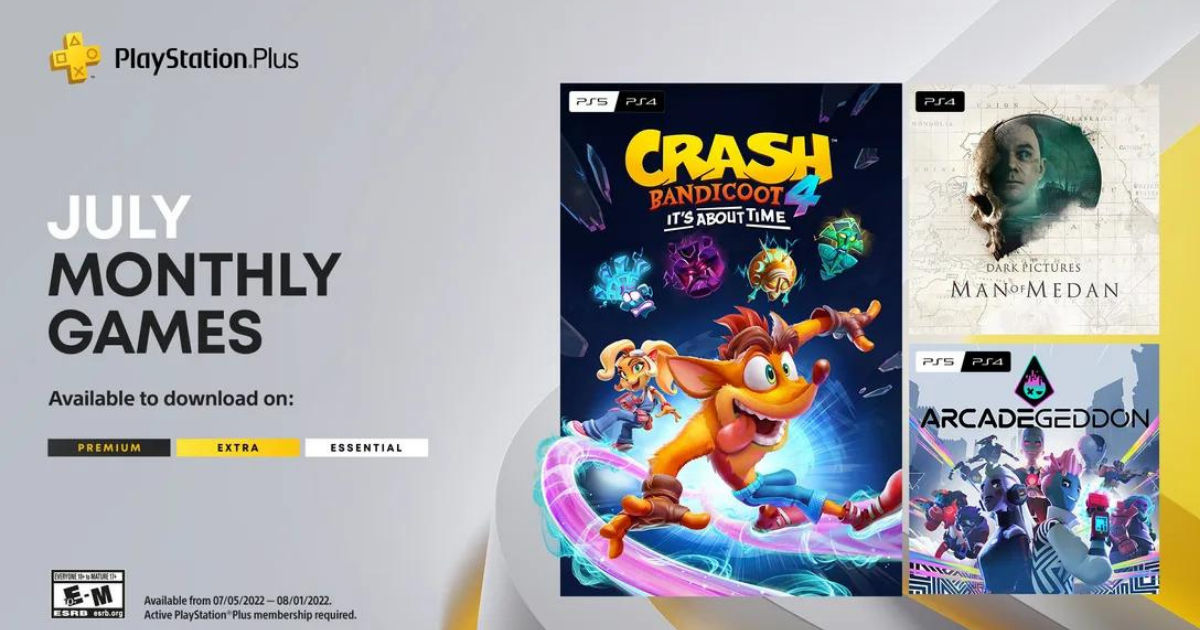 The PlayStation Plus Games for July are now available globally and players can add these games to their Library and download them as and when they wish to. This month, players get two PS5 games – Crash Bandicoot 4: It's About Time and Arcadegeddon, and one PS4 game – The Dark Pictures Anthology: Man of Medan.
To get access to the monthly PS Plus games lineup, players will need a PlayStation Plus Essential subscription at least. Extra and Premium/Deluxe subscribers will have access to the monthly free games in addition to the Game Catalog and Classics Catalog.
To add these games to your Library, simply head to the PlayStation Plus menu on your PS4/PS5. These games will be available for free for a limited period of time but will always remain in your library.
Also Read: New PlayStation Plus Now Live in India: Pricing, Plans, and Features
Crash Bandicoot 4, The Dark Pictures Anthology, and Arcadegeddon are Now Available on PlayStation Plus
The launch of PlayStation Plus' new tiers in India has been relatively successful and according to a report by Rishi Alwani (0451 Games), the launch of the new service saw strong sales across the country. The report states that the May 2022 sales of PS Plus subscriptions in stores (both offline local retail and online) were twice the usual number.
Furthermore, a majority of the sales occurred during the last week of May, meaning, most Indian customers held off on buying new subscriptions until the new tiers were live.
The new tiers, Extra and Deluxe offer players access to a large Game Catalog, which includes the likes of popular games such as Death Stranding, Red Dead Redemption 2, Returnal, and more. The Classics Catalog, which is only available to Deluxe subscribers, offers games such as Syphon Filter and Resident Evil: Director's Cut.
Players can check out the new tiers as well as download their monthly games from the PlayStation Plus section on their console.