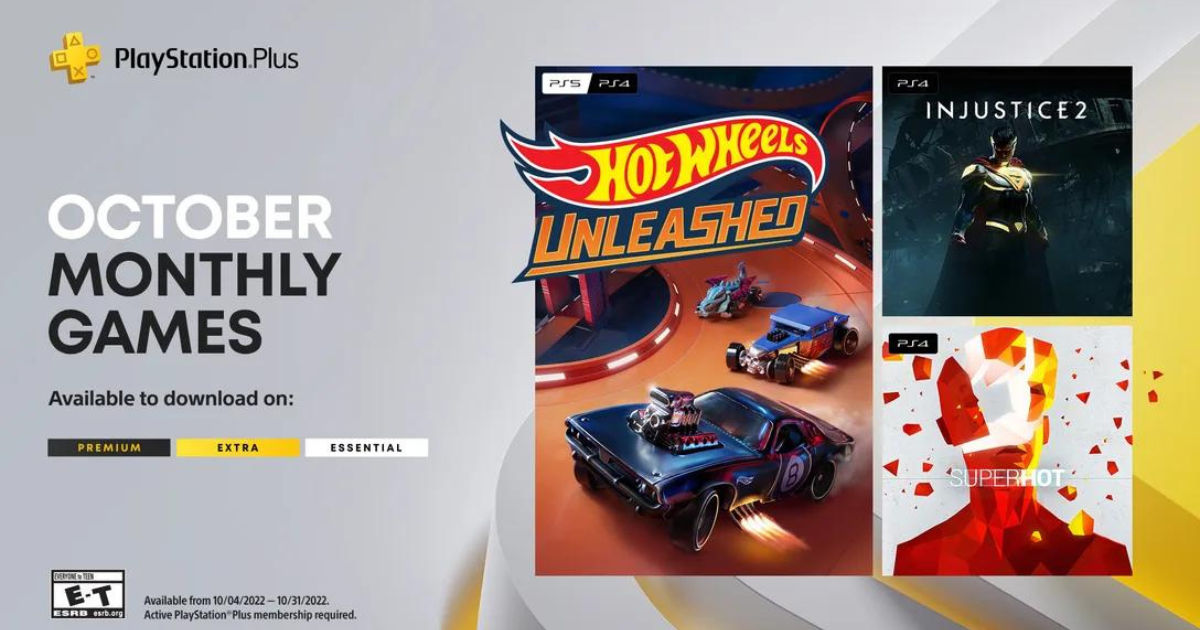 The October lineup for PlayStation Plus has been revealed and it includes the superhero fighting game, Injustice 2, the simcade racer Hot Wheels Unleashed, and breakout indie hit, Superhot. These games will be playable to all PS Plus tier subscribers from Tuesday, October 4.
To download these games, simply head to the PlayStation Plus section of the homepage on your console and add these games to your Library, from where you can then download them. Hot Wheels Unleashed is the only PS5 game available in the lineup, although, it is also playable on the PS4.
Players can still download the PS Plus monthly games for September until Monday, October 3 – Need for Speed Head, Granblue Fantasy: Versus, and Toem.
Also Read: Sony's New Updated PS5 Console Features a 6nm AMD Oberon Plus SoC, Produces Lower Temperature and Consumes Less Power
PlayStation Plus October Lineup Has a Strong Couch Co-op Focus
This month's theme seems to be couch co-op/split-screen as both Injustice 2 and Hot Wheels Unleashed can be played split-screen with friends locally. While a staple of videogames previously, split-screen gaming has become rarer and rarer today, which is why is nice to see games like Hot Wheels Unleashed in the PS Plus lineup.
Injustice 2 is an excellent fighting game that pits heroes and villains from the DC Universe against one another and players can choose to play through the excellent campaign or simply butt heads with friends over the Versus mode. Hot Wheels Unleashed is also a rather expansive simcade experience that lets players customize and create their own fantasy tracks using a fantastic customization tool.
Superhot was one of the most critically acclaimed shooters at the time of its release and remains one of the most beloved indie hits of all time. In the game, time only moves when you move – and players are tasked with taking out room full of enemies where they are outgunned and outnumbered, which forces players to think fast and smart.