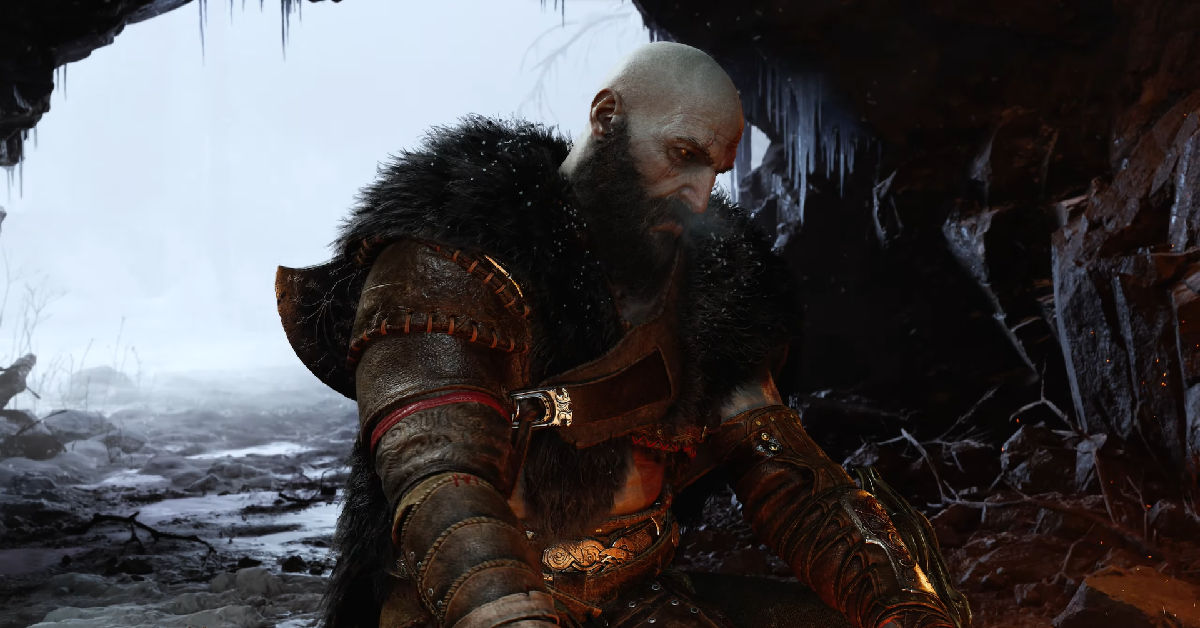 The PlayStation Showcase was truly a strong outing from Sony as they showed up with some big heavy-hitters, both in terms of first-party titles as well as a strong lineup of third-party games. The first two thirds of the showcase featured mostly third-party titles such as the highly anticipated title from Lumimous Productions – Forspoken, which got a Spring 2022 release date.
The last third of the Showcase was dominated by PlayStation Studios as Sony showcased their extremely strong lineup of first-party titles. Among the biggest AAA announcements, Rockstar Games also showed up to the party with a new GTA 5 Expanded and Enhanced version trailer as well as a release date for GTA Online's PS5 version.
Also Read: AEW Console Game Gets New Gameplay and Development Update – Featuring Jungle Boy and Darby Allin
Every game featured in PlayStation Showcase 2021
1) Knights of the Old Republic Remake – PS5
Lucasfilms Games' and Aspyr kicked off the PlayStation Showcase with an absolute bombshell of a reveal in the form of Knights of the Old Republic remake for the PS5. Star Wars fans are definitely going to be ecstatic about the prospect of reliving one of the most beloved stone-cold classics among Star Wars videogames along with all the next-gen bells and whistles they could ask for.
2) Project Eve
Next up was a completely bonkers trailer that included some flashy hack-n-slash style gameplay that was very reminiscent of Devil May Cry and Bayonetta and a truly remarkable sense of scale. Eve Shiftup looks like a mighty fun time that doesn't bother taking itself too seriously and packs quite the punch in terms of both the gameplay and visuals.
3) Tiny Tina's Wonderlands
Pairing Baby Metal with Gearbox's penchant for chaotic and comedic action was probably one of the most ingenious ideas ever. What is even more ingenious is the Tiny Tina's Wonderlands setting that sees characters in a fantasy setting toting guns and shooting up the entire place without a care in the world.
Gearbox's return to their traditional looter-shooter genre a la Borderlands is something fans will definitely be looking forward to.
4) Forspoken
Forspoken by Luminous Production was one of the most mysterious titles showcased all the way back during the PlayStation 5 Reveal Event almost exactly a year ago to this day. The game detailed its narrative a bit more and showed off its absolutely beautiful world that is ripe with all sorts of cool detail and populated by beautifully designed horrific monsters and creatures.
The narrative elements of Forspoken took center stage, but the trailer did feature a healthy dose of gameplay that looks pretty great. Forspoken comes out Spring 2022, and is definitely going to be something to keep an eye on next year.
5) Rainbow Six Extraction
A Ubisoft Original, Rainbow Six Extraction featured a largely cinematic trailer with a good chunk of what looked like gameplay that seems like the usual Rainbow Six affair but with obviously a ton of undead. That is not a knock on the game as the usual Rainbow Six affair is nothing to take lightly as it is easily one of the best shooters around toda. The game comes out in January 2022.
6) Alan Wake Remaster – PS5
Remedy Entertainment returns to one of their most popular titles, Alan Wake, as it quickly became the worst-kept secret in gaming these past few weeks. The Alan Wake Remaster for the PS5 will definitely be a must-play for fans of the series, but also a thoroughly enjoyable experience for those are as of yet unfamiliar with Remedy's brand of psychological horror with a healthy dose of irony.
7) GTA V Expanded and Enhanced Edition/GTA Online
As previously mentioned, Rockstar Games thankfully showed up to the PlayStation Showcase after months upon months of radio silence after announcing GTA V: Expanded and Enhanced Edition. The game is scheduled to come out on November 21, 2021 – but there is still little to no information as to what exactly can players expect.
The trailer threw around "enhanced gameplay" as well as "seamless character switching", but that doesn't exactly answer all questions. The trailer ended with a release date for GTA Online on next-gen consoles – March 2022.
8) Ghostwire Tokyo
The more we see of Ghostwire Tokyo, the more it starts to seem even more obtuse and absolutely terrifying. The game looks like a nice blend between action and horror as the trailer featured impressive visuals on top of what seems like pretty engaging and innovative gameplay that involves a lot of pointing.
Ghoswrie Tokyo is definitely one of the most exciting games on the horizon for PlayStation owners to look forward to.
9) Marvel's Guardians of the Galaxy
Far from the only time Marvel will show up at this PlayStation Showcase, Marvel's Guardians of the Galaxy got a new trailer that featured the usual Guardians shenanigans – meaning a lot of Peter Quill jokes. The game comes out on October 26, 2021.
10) Vampire The Masquerade: Blood Hunt
The trailer for Blood Hunt certainly will pique a lot of players' interest as it features not only vampires, but vampires with guns and all sorts of other cool abilities. The trailer for the game featured a decent look at the gameplay that showed off the various class of vampires players are going to control, as well as the opposition they will take on in the form of pretty menacing-looking military types.
11) Deathloop
Deathloop comes out September 14, 2021, which is right around the corner and the trailer helps players make up their minds should they still be undecided. As one of the biggest third-party titles on the PS5 currently, Deathloop seems like a very logical purchase as Arkane Studios are yet to put out anything short of truly excellent.
Deathloop's core gameplay loop is interesting to say the least and it looks players are in for a wild ride in terms of the narrative and story, which certainly looks like a doozy.
12) Kid A Mnesia Exhibition
This is about as obtuse and confusingly beautiful a trailer for something that involves Radiohead can be. The mysterious Kid A Mnesia Exhibition is an "upside-down digital/analogue universe created from original artwork and recordings" to commemorate 21 years of Radiohead's seminal albums "Kid A" and "Amnesia".
13) Tchia
Revealed all the way back in 2020, Tchia was one of the standouts at the Game Awards 2020 and this trailer at PlayStation Showcase only proves why. If the beautiful art-style wasn't enough to grab players, the heart-wrenching story and charming personality of the game certainly will.
14) Uncharted Legacy of Thieves Collection for PC and PS5
After months upon months of rumours and all sorts of talk of an Uncharted Collection heading to PC, PlayStation has finally confirmed that both Uncharted 4 and Lost Legacy will be remastered for both the PS5 and PC. This is absolutely major news for PC fans as they finally get to experience both the engaging story and technical brilliance of Uncharted on their system of choice.
15) Marvel's Wolverine
Like we said, far from the only time Marvel shows up at the showcase – and this time, it's with everyone's favourite mutant – Wolverine. Developed by Insomniac Games, the makers of both Spider-Man and Ratchet and Clank – just from the look of this trailer, it already looks like quite the departure.
Featuring a rather moody and seemingly violent tone than Spider-Man, Marvel's Wolverine probably leans more towards the comics than the PG-rated movies of the 2000s. In any case, Marvel's Wolverine will, no doubt, cause an absolute meltdown in the Marvel fanbase.
16) Gran Turismo 7
Polyphony Digital returns to blow everything else out of the water in terms of visuals and sheer technical mastery with Gran Turismo 7 – which comes out in March 2022. The trailer showed off the beautifully crafted machinery as well as the game world.
In the talk with Herman Hulst after the game reveals, the PlayStation Studios boss detailed how the Adaptive Triggers on the Dualsense truly enhance the experience of Gran Turismo 7 on the PS5.
17) Marvel's Spider-Man 2
Yes, this is the last Marvel feature in the PlayStation Showcase and definitely the biggest surprise. Insomniac Games have been knocking it out of the park with each at-bats with back-to-back successes in Ratchet and Clank and its sequel as well as Marvel's Spider-Man: Miles Morales.
The studio returns to continue the tale with Miles and Peter joining forces to take on a rather familiar symbiote – Venom.
18) God of War Ragnarok
After months of lying in wait, fans have now properly been treated to God of War Ragnarok in all its glory. Surprisingly, Santa Monica Studios also showed off gameplay alongside story beats and narrative elements that saw our favorite angry Greek god take on Freya as well as new enemy types in a variety of new locations.
God of War Ragnarok will come out for both the PS4 and the PS5 some time in 2022, the exact release date has not yet been revealed.