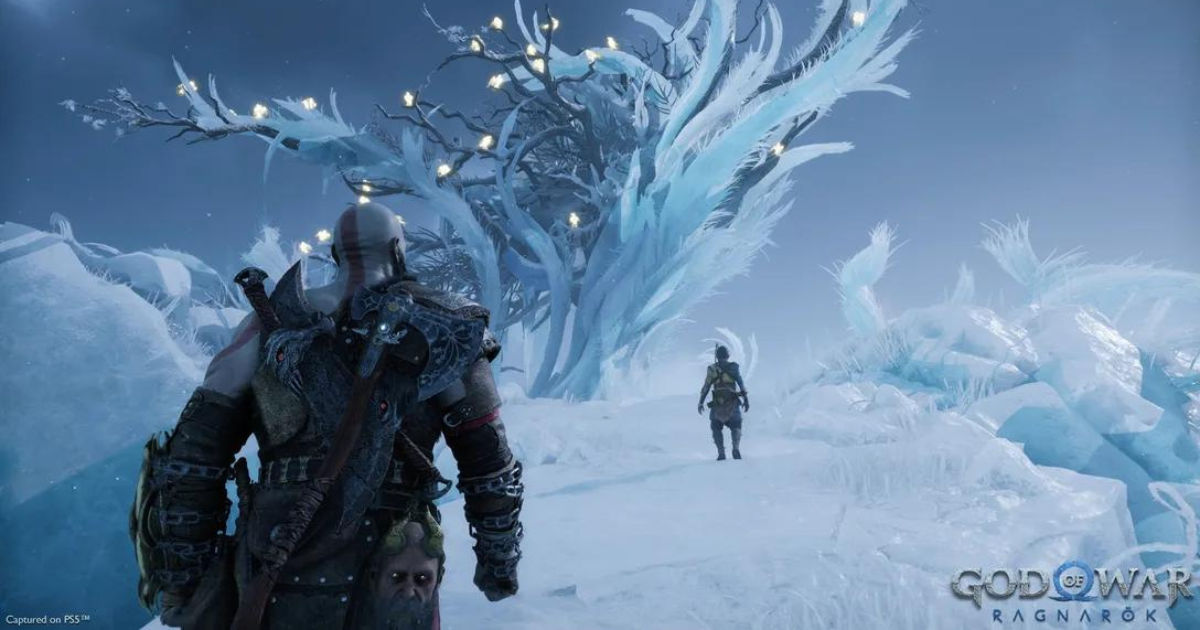 The PlayStation State of Play went live earlier this morning and included a number of major announcements, including the next Yakuza game, Like a Dragon: Inshin. Also included in the live stream was a brand-new Story trailer for God of War Ragnarok which shows Kratos going up against Thor in the highly-awaited clash.
Other major announcements included Star Wars: Tales from the Galaxy's Edge for the PS VR2, Tekken 8 for PS5, and a brand-new trailer for Hogwarts Legacy. However, perhaps one of the most exciting titles announced during the State of Play is Ironwood Studio's debut title, Pacific Drive, a driving game with elements of horror, exclusive to the PS5.
Here, we take a look at everything that went down during PlayStation State of Play and what to expect from each game.
Also Read: Sony Reportedly to Launch PlayStation 5 FIFA 23 Bundle with Dualsense Controller
PlayStation State of Play Roundup – God of War Ragnarok, Yakuza Like A Dragon: Inshin, and More
Tekken 8
Kicking this off, quite literally, was a brand-new trailer for Tekken 8, which is being developed for the PS5 and is one of the most highly-anticipated fighting games of 2023. The trailer showed off brand-new character models and some animations for characters like Jin Kazama and Kazuya. The footage was captured on the PS5 and seemingly includes real-time footage from the game in its current state during development.
As the game footage is from a work-in-progress, it is likely that the final product will be distinct from the footage shown. From the looks of it, Tekken 8 looks like a lot of fun and it will be interesting to see if Bandai Namco makes substantial tweaks and changes to mechanics.
Yakuza Like A Dragon: Inshin
This is perhaps one of the coolest games showcased at the State of Play. This lost Like a Dragon game is action-adventure historical thriller set in 1860s Kyo, a fictionalized version of Kyoto. The game tells the story of the samurai era and ho w it came to an end.
Players will get to play as Sakamoto Ryoma, a true historical figure who is credit with overthrowing the shogunate. The game comes out in 2023 but no confirmed release date has been revealed yet.
PlayStation VR2 Showcase – STAR WARS: Tales from the Galaxy's Edge and DEMEO
Up next was a showcase of two upcoming PS VR2 titles in development, STAR WARS: Tales from the Galaxy's Edge and DEMEO. The former seems to be an action-adventure title set in the Star Wars universe where players step into the shoes of a droid taking on all sorts of adversaries, including AT-ATs and Stormtroopers. The game is being developed under the Lucasfilm Ltd banner at ILMxLab.
The next title for the PS VR2 was DEMEO, a table-top turn-based action-strategy title that looks fairly interesting. VR has typically been home to action-adventure titles and it is quite refreshing to see games of different genres being developed for the platform.
Hogwarts Legacy – PlayStation Exclusive Quest – Haunted Hogsmeade Shop
The Harry Potter/Wizarding World IP has lent itself quite gracefully to horror and it looks like this particular quest from the game does well to capitalize on that factor. The Haunted Hogsmeade Quest in Hogwarts Legacy will be exclusive to PlayStation players when the game eventually comes out.
Pacific Drive
This was one of the most enigmatic titles presented during the State of Play as it looks positively creepy as well as exhilarating. From the looks of it, players will be tasked with making a rather perilous drive as they are preyed upon by nefarious supernatural forces along their journey.
The game seems to be developed exclusively for the PS5 by Ironwood Studio and it is their debut title.
PlayStation Stars
Before the State of Play got back to games, there was also an announcement regarding PlayStation's new loyalty program – PlayStation Stars. The loyalty program will award players for completing certain activities with rewards which can be redeemed to attain digital collectibles.
The program will be free to join for players and will be rolled out in late September in select regions in Asia. India will likely get the program at the same time as regions in Europe, which is scheduled for weeks after the late September rollout.
Synduality
Bandai Namco had another outing during the stream with their newest action-RPG, SynDuality. The game seems to have all the hallmarks of a solid JPRPG with exciting mech combat as well as an interesting plot. The game comes out in 2023 and will be available on the PS5.
Project Eve, now Stellar Blade
Project Eve, now Stellar Blade got a brand-new trailer and showed off new gameplay footage that seems just as outlandish and action-packed as the initial trailers. From the looks of it, Stellar Blade could be the next big JRPG franchise and the upcoming game is set to be a PS5 Console Exclusive.
Rise of the Ronin
Rise of the Ronin comes from Team Ninja, the minds behind games like Ninja Gaiden and Dead or Alive. Rise of the Ronin is action-RPG, seemingly open-world that lets players step into the shoes of a Ronin and wreak all sorts of flashy havoc. The game looks very exciting and on top of the action, it also seems to sport a very intriguing plot. The game will also be exclusive to the PS5.
God of War Ragnarok: New Dualsense Controller, Story Trailer
God of War Ragnarok bookended a solid State of Play live stream, with the reveal of a new Story trailer as well as a new themed Dualsense controller. It will be interesting to see when the new controller becomes available at retailers in India and how it will be priced.
The new Story trailer let on quite a bit as it showed Atreus and Kratos' new dynamic as Atreus has now grown considerably and is seemingly withholding secrets from his father. This will definitely be the source of a lot of tension in the game.
That was not all as the trailer showed bits of gameplay with Kratos taking on a variety of enemies, teaming up with Angraboda, Tyr, and finally – throwing down with Thor himself.