India's most affordable car is here, courtesy – a Mumbai based startup by the name of PMV. The new electric vehicle under the limelight is called PMV EaS-E and as the company likes to highlight it, the EaS-E comes as a "fully electric smart car for everyday use." That is also where it gets its name from – Personal Mobility Vehicle (PMV) EaS-E or "Easy." Mind you, the PMV EaS-E does not come as your regular car either. It leaves a conventional form of a car far behind and takes a more innovative approach to electric mobility meant for your everyday transit.
This is what brings both the price and the size of the car down to probably the smallest that you have seen in the country to date. In numbers, the PMV EaS-E has been launched at a starting price of Rs 4.79 lakh (ex-showroom). With that, it takes the tag of the most affordable electric car on sale in India. Note that this is an introductory price and will be applicable to only the first 10,000 bookings in the country. PMV says that it has already received about 6,000 pre-orders for the car from around the world.
In case you find the electric car interesting and are thinking about securing one for yourself, make sure to first take a look at everything it has on offer at its attractive price point. So, here we go.
PMV EaS-E Specifications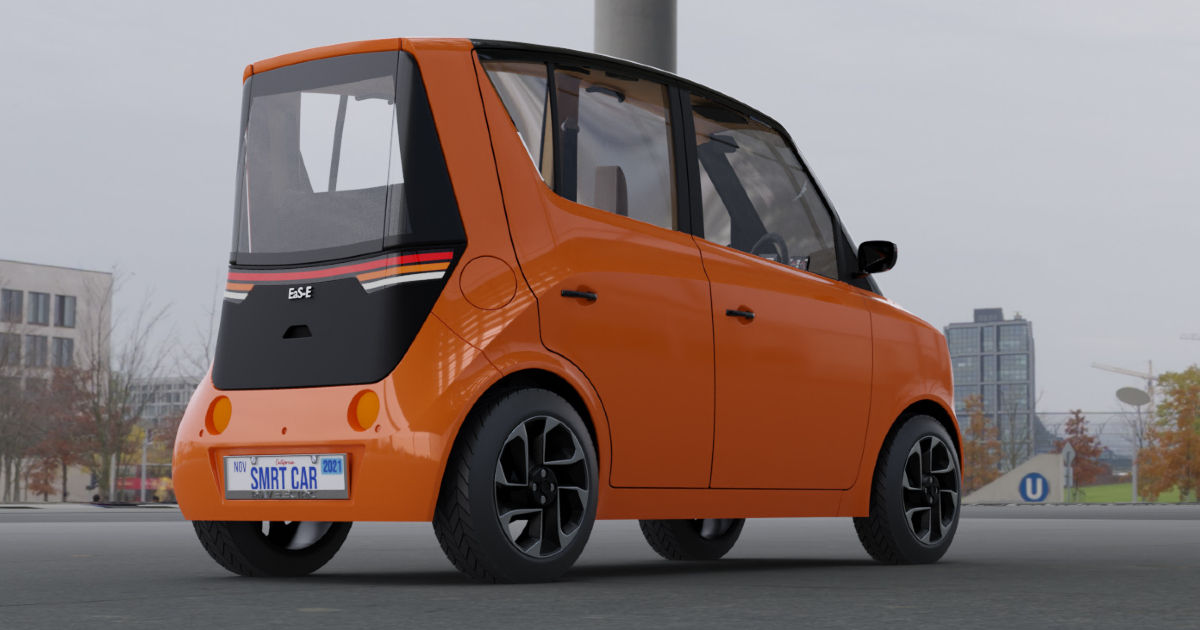 PMV EaS-E electric car comes with an IP67-rated 48V battery that is able to churn out three range figures: 120km, 160km, and 200 km. The current model on offer is available with a 160 km range and charges in less than 4 hours through a regular household outlet. The battery powers a PMS electric motor that is able to generate 13.6PS of power and 50Nm of torque. With this, the EaS-E touches a top speed of 70kmph.
We can see that the EaS-E takes the form of a 4-wheeler quadricycle with its short form factor. In numbers, this translates to a length of 2915 mm, a width of 1157 mm, and a height of 1600 mm. The wheelbase spans a length of 2080 mm and has a ground clearance of 170 mm. The kerb weight of the car stands at 575 kg.
PMV EaS-E Features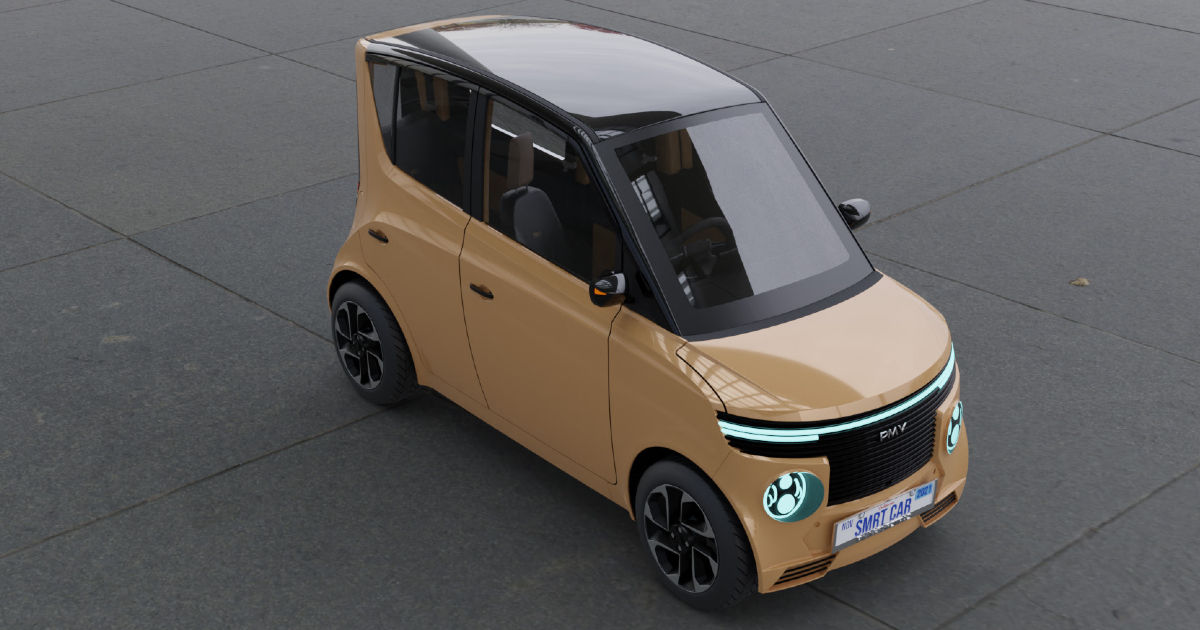 Interestingly, even with its small size and price, the EaS-E does not compromise on features. The electric car comes with LED DRL headlights, disc brakes on the front tires, cruise control, remote parking assist, remote connectivity and diagnostics, steering mounted controls, Over-The-Air updates, LCD digital instrument cluster, remote keyless entry, electronically controlled mirrors, and power windows. The car also offers an EaS-E mode for feet-free driving in traffic. For safety, there is even a driver airbag, in addition to the regular seatbelts for both passengers.