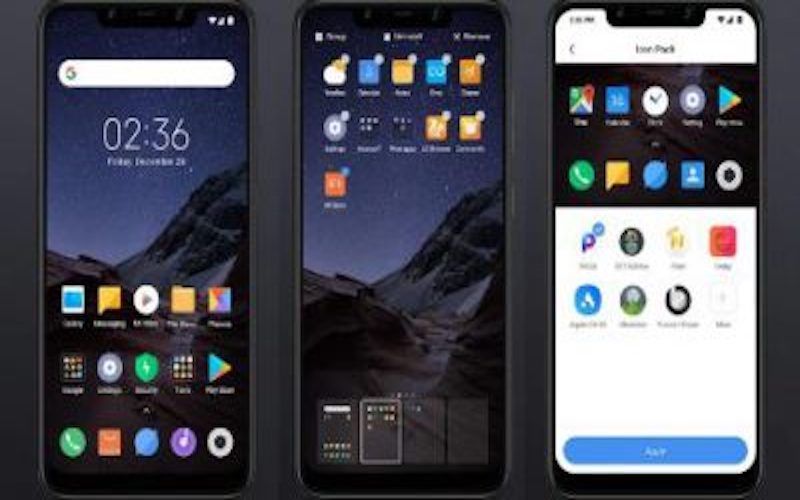 The Xiaomi POCO F1 smartphone gained a lot of popularity owing to its high-end specifications and budget pricing. The device was recently launched and runs on a customized version of MIUI. This helps make the OS smoother, seamless, and a lot better. In addition to this, it also has a lot of tweaks on a software level. Among the major tweaks received by the operating system, one which really shines through is the POCO Launcher, the one was integrated into the POCO F1 smartphone. In fact, it was due to the widespread approval and popularity of the POCO launcher that a custom POCO Launcher was developed in August. However, all these developments took place while it was still in its beta stage. Fortunately, the launcher is now out of its beta stage and is available for all Android users.
POCO Launcher Features And Usability
So, what makes the POCO launcher so good and highly functional? Well for starters, the POCO launcher includes a clean home screen, an app drawer, new privacy settings, and even the ability to customize different icons. One of the major differences between the MIUI launcher and the POCO launcher is that the POCO launcher has an app drawer. This means one can easily and conveniently categorize apps according to their need. This can be done either alphabetically or in some other order.
Speaking on the same note of categorization, users will be happy to know that the launcher offers the ability to group icons according to colour. This is an incredibly useful feature if the user prefers recognizing apps based on colour schemes. One of the highlighting features is definitely the search bar located at the bottom of the screen. Instead of having the search bar on top where one's hand may not reach, this launcher has it at a convenient location.
In addition to the sorting of apps, the launcher allows third-party icon pack and provides smoother and faster animations when compared to other launchers. The icing on the cake perhaps is that the POCO launcher is available free of cost for downloading!
POCO Launcher Compatibility And Availability
The good thing about the POCO launcher is that it is compatible with a number of devices. One of its requisites, of course, is that the smartphone meets its minimum requirements of running on Android Lollipop 5.0. However, this hardly seems like a condition considering most smartphones in 2018 are running on higher versions of Android.
The launcher can be downloaded directly from the Google Play Store or even downloaded and installed through a third-party source like an APK. The current version of the launcher is v2.6.0.6 and is approximately 16MB in size. However, the size of the download and install may just differ based on the smartphone a user possesses.