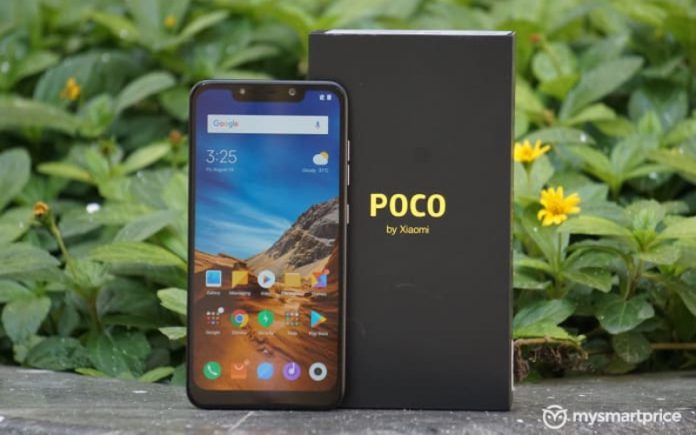 Xiaomi's sub-brand, Pocophone, released its first product last month. During launch, Xiaomi had promised that it would fully support ROM development and bootloader unlocking. The company stated that it would support the developer community and send out phones to some developers.
Some of the developers have already started to receive the Poco F1, so they can work on custom ROMS for the phone. However, since the device is only available in India, some major developers haven't been able to get their hands on the phone. That's about to change though.
The Poco F1 is a wolf in sheep's clothing, and is the real flagship killer. The Chinese smartphone maker disrupted the industry when it launched this phone last month. This is a flagship spec'd device, which sells for Rs. 21,000. Let's get to the developer aspect of this phone.
POCO F1 Review: Killing The Flagship Killer
Poco F1: ROM Developers Wanted
To help developers improve the software and create Custom ROMs for the Poco F1, Xiaomi has now teamed up with XDA Developers to send out some phones to certain developers. The company is very open to things like bootloader unlocking, and even announced that it wouldn't void warranty.
Pocophone lets users unlock the Poco F1's bootloader with ease, and the whole process takes about 3 days. While some developers have already received their Poco F1, there are many more developers who should get the phone for development. Therefore, Pocophone and XDA Developers have teamed up to make it happen.
XDA developers has already selected a few developers from the forum, who deserve to get the phone. However, Pocophone wants to select some more developers with the help of the users. XDA has come up with a list, where you can select the developer of your choice. Pocophone will select 3 developers and send the Poco F1 to them. The poll is available till midnight tomorrow, so make it fast. Check out the source link for more details.
The selected developers can then create Custom ROMs and more for the device, and keep it alive in the forums. The XDA Developers forum is a great place for users to find new and interesting ROMs for devices. If you are someone who likes experimenting, then this is great news.
The Poco F1 comes with MIUI 9 based on Android 8.1 Oreo, and not many like MIUI. This will help developers make custom ROMs such as, Pixel Experience or AOSP, for the phone. Stock ROM will further improve the performance of the device, and make things even more smoother. Developers have already started developing for the phone, even without owning one. The development for the phone will certainly get better thanks to this partnership.
Poco F1: Specifications and Features
The Poco F1 is a flagship killer for sure. This is what OnePlus used to be, bringing flagship level hardware to the masses. OnePlus prices have now gone up, and it isn't accessible to all. That's where the Poco F1 comes in.
Xiaomi POCO F1 vs OPPO F9 Pro vs Vivo V11 Pro: We Compare Price in India, Specifications and Key Features
The phone is powered by the Snapdragon 845 processor, has liquid cooling, and is coupled with up to 8GB of RAM, and 256GB of internal storage. A microSD card slot is also available. You get a 6.18-inch notched LCD display up front, which has a Full HD+ resolution and an 18.7:9 aspect ratio.
At the back, there's a fingerprint scanner and a dual camera setup. The camera setup is decent, and it comprises of a 12MP primary sensor + 5MP depth sensor. On the front, there's a 20MP camera along with an IR sensor for face unlock. The phone is backed by a large 4000mAh battery and runs on Android 8.1 Oreo-based MIUI 9. There's a new Poco launcher to compliment the phone.
Thanks for reading till the end of this article. For more such informative and exclusive tech content, head over to our Facebook page