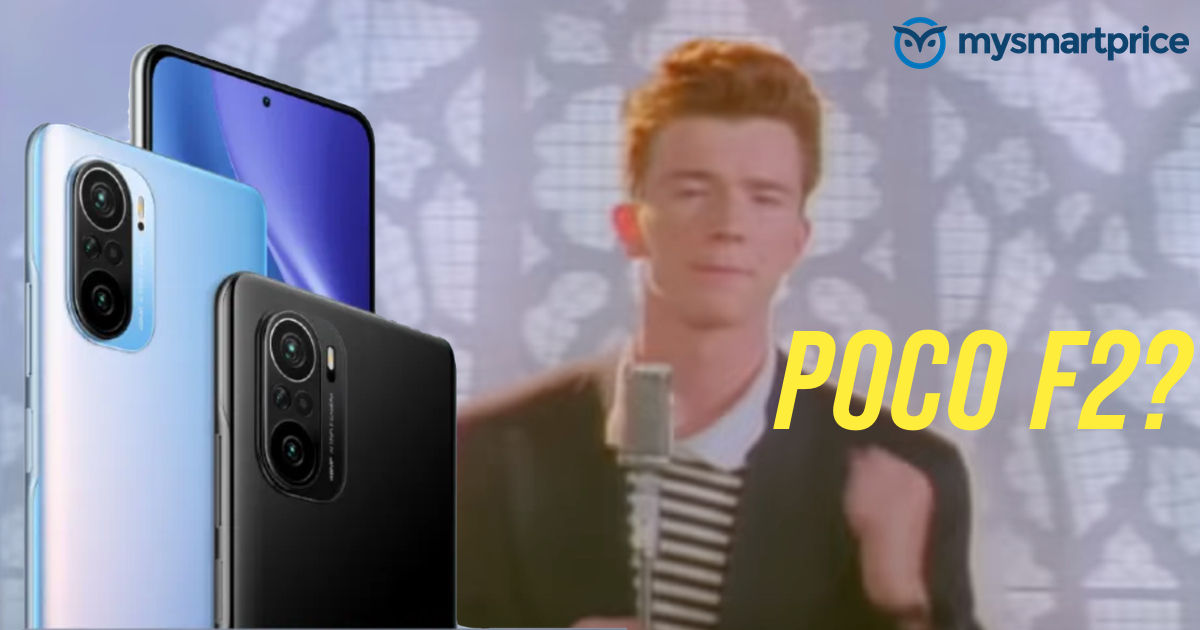 Okay, so here's the thing, the launch of the Poco F2 in India has been shrouded in mystery for along time now. And, with the kind of hype surrounding the elusive launch of the Poco F2, we can draw parallels to the hype surrounding the launch of Half Life 3 in the gaming community. Obviously, the Poco F2 hype is at a much smaller scale. Users have been craving for information and "When is POCO F2 launching in India" questions have been thrown at every single AMA or interview given by POCO India execs since 2019.
It's no secret that POCO India has been basking in this adulation. And, the company wants you to know that it is "Never Gonna Give You Up." Confused? Well, here's the thing. Twitter user Debraj Biswas spotted that www.poco.in/f2 is actually redirecting to users being Rickrolled. If you are a Gen-Z reading this story, then hyperlinked is a quick history of what that word means. Just like Rick Astley states in his song, is POCO actually "Never Gonna Give You Up?" or is it trolling users or is it hinting at something? Let's analyse.
Will the POCO F2 Ever Launch in India?
If you are taking this at face value, then this is nothing more than a joke by POCO India. But, if you want to find a deeper meaning, POCO could be telling you that it is definitely going to bring you some information about the POCO F2 soon.
However, this could also mean that POCO might not launch the F2 in India and this is it, this is the extent of the information you are getting i.e. you are being rickrolled. But, that could also mean that POCO is never going to launch the F2 because the F2 Pro (rebranded Redmi K30 Pro) was launched last year anyway in the European markets. And, if it had to rebrand and launch one of the phones from the K40 series this year, then the brand would have to call it POCO F3. We had speculated the same in a piece recently.
This POCO F3/Redmi K40 makes absolute sense because it will come with a Snapdragon 870 chipset that can be priced in the under 25k price range easily. The Moto Edge S is the best example of how that pricing can be achieved.
Although, POCO is yet to confirm the POCO F3/F2 launch date at the time of writing this. We will share more information as and when details are available. What are your thoughts on the POCO F2 and this whole rickrolling marketing angle? Do let us know in the comments below.